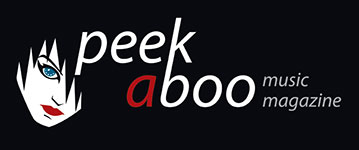 like this movie classics review
---
RICHARD BENJAMIN
Mermaids
Movie
•
Movie classics
Comedy
•
Coming Of Age
[66/100]

MGM
10/05/2015, Didier BECU
---
Nowadays Winona Ryder is automatically fodder for the afternoon programming of women TV channels, but in the 90's the brunette made a lot of nice films that are still worth seeing today. A nice example is Mermaids that was released in the same year as Edward Scissorhands (her big breakthrough). Winona was already in the spotlight since Beetlejuice or as the niece of Jerry Lee Lewis in Great Balls of Fire!, but it is obviously that director Richard Benjamin made Mermaids primarily for Cher. Cher was perfect for the flamboyant role of Mrs. Flax because she plays a woman who she is in real life completely fake. We are not only talking about her body parts, but also about her fake life style. She imagines that she is the centre of the world, unfortunately she moves with her two daughters to another city as soon as something goes wrong. Those many moves transformed her eldest daughter Charlotte (Winona Ryder) into a very unstable girl.
The story is set in the 60's when Soeur Sourire scored a world wide hit with Dominique, Dominique. When we see how the young teenage girl sings enthusiastically along with the lyrics and kneels before a statue of Mary, we immediately know: Charlotte wants to be a nun. At least that is what her mother thinks, in reality the girl secretly dreams of tasting of love. She already has a much older boy from the neighbourhood in mind, but he hardly notices the poor girl. Her other daughter Kate (Christina Ricci) is also anything but normal. The young girl daily trains to break the world record of sitting underwater. The two girls are convinced that they soon will move to another place, but maybe the shoe salesman Lou (Bob Hoskins), who acts as the new father figure, can change that.
Mermaids is actually a film about nothing. The script is based on a book by Patty Dann that shows you some snippets of people's lives, but never digs deep. Normally, this should turn out bad for every film, but Benjamin did an okay job for Mermaids. That is both due to the glorious sixties atmosphere and the excellent cast. Cher plays the role of her life (probably because she almost plays herself), Bob Hoskins is good as always and Winona Ryder and a fledgling Cristina Ricci are both revelations. Unfortunately there are a few elements in the film that are just too much, especially the many boring religious symbols or the fact that Benjamin exaggerates about the trauma that Americans suffered from when Kennedy was shot (if you believe the director then everyone in the streets was crying when they heard the astonishing news). If you can ignore that, then Mermaids is a nice movie that 25 years later can be re-watched without feeling ashamed.
Didier BECU
10/05/2015
---
Tegenwoordig vind je de Winona Ryder-films alleen nog maar teug in de programmering van zenders zoals Vijf TV, toch heeft de brunette in de jaren 90 heel wat leuke films gemaakt die tot vandaag nog het bekijken waard zijn. Een leuk voorbeeld daarvan is Mermaids, dat in hetzelfde jaar als Edward Scissorhands (haar grote doorbraak) uitkwam. Winona liep wel al eerder in de kijker met Beetlejuice of als het nichtje van Jerry Lee Lewis in Great Balls Of Fire!, toch is het duidelijk dat regisseur Richard Benjamin van Mermaids in de eerste plaats een Cher-film wilde maken. Zelf heb ik nooit begrepen waarom, maar in 1990 lag de wereld nog aan de voeten van de ex van Sonny Bono. Voor de flamboyante rol van Mrs. Flax was ze desalniettemin uiterst geschikt, want net als in het echte leven vertolkt zij in deze komedie een vrouw die volledig nep is. We hebben het niet alleen over haar lichaamsdelen, maar ook over haar beknopt leefwereldje. Ze beeldt zich in dat ze het aantrekkingspunt van de wereld is, helaas vertrekt zij holderdebolder met haar twee dochters naar een andere stad van zodra er iets verkeerd gaat. De vele verhuizingen hebben van haar oudste dochter Charlotte (Winona Ryder) een zeer onstabiel meisje gemaakt.
Het verhaal speelt zich af in de jaren 60, toen Soeur Sourire een wereldhit met Dominique, Dominique scoorde. Als het jonge tienermeisje de tekst enthousiast meezingt en neerknielt voor een mariabeeldje, weten we het meteen: Charlotte wil non worden. Ten minste dat denkt haar moeder, in werkelijkheid droomt het meisje er stiekem van om te proeven van de liefde. Ze heeft al haar zinnen gezet op een veel oudere jongen uit de buurt, maar die ziet het arme wicht amper staan. Ook met haar andere dochter Kate (Christina Ricci) gaat het allesbehalve de normale kant op. Het jonge meisje traint dagelijks in bad om het wereldrecord onder water zitten te verbreken. De twee meisjes zijn ervan overtuigd dat ze weldra opnieuw naar een ander oord zullen verhuizen, maar misschien kan schoenverkoper Lou (Bob Hoskins), die zich als nieuwe vaderfiguur in het gezinnetje opdringt, daar iets aan veranderen.
Mermaids is eigenlijk een film die nergens over gaat. Het script dat gebaseerd is op een boek van Patty Dann, toont je flarden uit het leven van mensen, maar graaft nooit diep. Normaal zou dat voor iedere film nefast moeten uitdraaien, maar in Mermaids komt Benjamin er alsnog aardig mee weg. Dat is zowel aan de heerlijke sixtiessfeer als aan de voortreffelijke cast te danken. Cher speelt hier de rol van haar leven (wellicht omdat ze zichzelf speelt), Bob Hoskins is zoals altijd goed en zowel Winona Ryder als de piepjonge Cristina Ricci zijn een revelatie. Helaas zitten er wel een paar elementen in de film die je net niet naar het kotszakje doen grijpen. Zo hangen de religieuze symbolen je na een tijdje de keel uit en overdrijft Benjamin veel te veel met het trauma dat Amerika opliep toen Kennedy werd neergeschoten (als je de regisseur mag geloven liep iedereen op straat luidop te janken toen men het verbijsterende nieuws vernam). Als je deze minpuntjes onder de mat kan vegen, dan is Mermaids een onschuldige prent die 25 jaar later gerust nog eens uit de kast mag worden gehaald.
Wie houdt van onschuldig entertainment en bereid is om zijn oren te sluiten voor lullige dialogen over het geloof, kan Mermaids gerust nog eens in de lader stoppen. Een film die vooral in ons geheugen blijft voortleven door de knappe vertolkingen.
Didier BECU
10/05/2015
---
---