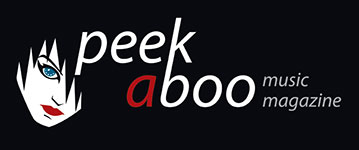 like this cd review
---
MY MORNING JACKET
The Waterfall
Music
•
CD
Indie Rock
[80/100]

ATO Records
08/05/2015, Paul PLEDGER
---
Jim James' charges have been knocking out earnest Americana rock anthems since the late '90s, yet haven't really garnered much more than two hit albums for their troubles. It's not like they haven't been trying having appeared on Letterman, opened for Pearl Jam at Lollapalooza and even repped as animated versions of themselves in an episode of Family Guy. However in the States, last album Circuital demonstrated their alternative soft-rock heritage and gave My Morning Jacket a Top 5 long-player in 2011.
That same theme runs through the even catchier The Waterfall. Echoes of Supertramp, Crosby Stills and Young, Matthew Sweet, Fleet Foxes, Band of Horses et al permeate tracks such as the astounding opener Believe (Nobody Knows), the MOR-flavoured Compound Fracture and the finger-pickin' Like a River. All three songs ably showcase James's ear for a melody and all three also show what an indirect influence the band may (or may not) have been on earlier recordings by The War On Drugs. Listen hard enough - it's all there.
Pretty harmonies, atmospherics even slightly psychedelic riffs decorate many of My Morning Jacket's easy-going West-Coast analects, pausing occasionally to go all acoustic, sad-face and intimate as on weepy country ballad Get The Point and the celestial melancholy closer Only Memories Remain. There won't be a dry eye in the house after an earful of that last song, guaranteed. It must be that emulsifying falsetto of James, narrowly avoiding turning the whole shebang into a Bee Gees parody before careering off into the path of a speeding Mercury Rev song.
There is much to like on The Waterfall but then there's been a sizeable percentage of artistic triumphs on the previous half-dozen albums and countless EPs. What do My Morning Jacket have to do to appease us Brits? Will their wholesome gumbo escape the attention of the casually interested un-hip once more? To paraphrase a line from Only Memories Remain, 'Life has other ideas" - it could be their time.
This article also appeared on Flipside Reviews.
Paul PLEDGER
08/05/2015
---