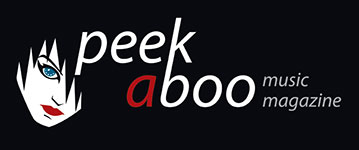 like this movie classics review
---
JUSTIN LIN
Fast & Furious
Movie
•
Movie classics
Action
[63/100]

Universal Pictures
08/05/2015, Didier BECU
---
Critics often look down on the audience that loves the Fast & Furious franchise. Partly they're right, but you can't deny that there's still a huge rush for these films. Even though some thought that with the death of Paul Walker the series would have ended, that is not the case. The makers had indeed some doubts, but finally decided to make an eighth one. You will probably read in many interviews that the late Paul Walker would have wanted it this way, the real reason is of course that this is the only film that will bring Vin Diesel tons of money. You can't simply play a tree stump for the rest of your life (Guardians Of The Galaxy). The other truth is that there is no other car movie that is as good as this one. The mind is indeed set under zero during two hours, but these blockbusters remain spectacular and anyone who is honest must admit afterwards that he wasn't bored forone second. And you can't say that about all films that are extolled by critics.
If you know nothing about the world of Dominic Toretto (Vin Diesel) you better pay attention when buying this movie. Fast & Furious is not the first movie as you might think, but the fourth (the first is simply called The Fast & The Furious). That fourth part was released, according to Diesel, because the fans were not happy with the second and third one. Indeed, we wonder with what kind of explanation he comes up for those other parts!
This nearly two-hour chase begins spectacular when Toretto and his friends hijack a truck loaded with diesel in the Dominican Republic. Shortly thereafter Han (Sung Kan) informs him that the police is on their heels and that it is better when each member of the gang chooses to go his own path. The cop is, of course, FBI agent Brian O'Conner (Paul Walker) who also has a passion for sports cars and previously had a romance with Toretto's sister Mia (Jordana Brewster). Toretto keeps a low profile, but his plans are thwarted when his girlfriend Letty (Michelle Rodriguez) is murdered in a cowardly manner by Arturo Braga (John Ortiz). The cop and the street racer immediately have the same target and they make a pact.
The story makes, as it is often the case with Fast & Furious movies, some weird jumps. But so what? You aren't watching this film for its story or cinematography, but just for the action, fast cars and (we admit) for the many pretty ladies. The rest doesn't matter. Too bad Vin Diesel does not understand this, because in every part the bald head includes boring chatter about camaraderie that make you grab for the remote control. Apart from that, this fourth part is (again) innocent Hollywood entertainment that despite the writings of many outraged critics has its right to exist.
Didier BECU
08/05/2015
---
Critici kijken met plezier neer op het publiek dat van de Fast & Furious-franchise houdt. Deels is dat misschien terecht, toch kun je er niet omheen dat de zalen blijven volstromen voor deze films. Ook al dachten sommigen dat ze er met de dood van Paul Walker van af waren, is dat niet het geval. Men heeft inderdaad wat getwijfeld, maar uiteindelijk toch beslist om een achtste deel te maken. Je zal wel in allerlei interviews lezen dat wijlen Paul Walker het zo zou hebben gewild, de echte reden is natuurlijk dat dit de enige film is waarmee Vin Diesel tonnen geld kan verdienen. Je kan nu eenmaal niet je verdere leven een boomstronk blijven vertolken (Guardians Of The Galaxy). Maar, en nu komt dat andere deel, kan geen enkele filmliefhebber ontkennen dat deze franchise het beste is wat je in de autowereld kan vinden. Het verstand staat wel twee uur sterk onder nul, toch blijven deze blockbusters verbluffend spectaculair en wie eerlijk is moet naderhand toegeven dat hij zich geen seconde heeft verveeld. En dat laatste kun je dan weer niet van alle films zeggen die door critici worden opgehemeld.
Als je een leek bent in het autowereldje van Dominic Toretto (Vin Diesel), ben je ook maar beter bij de pinken als je van plant bent om deze films aan te schaffen. Fast & Furious is immers niet de eerste film zoals je zou kunnen denken, maar wel het vierde deel (de eerste is gewoon The Fast & The Furious). Zeg nu nog maar eens dat je niks bijleert bij het lezen van onze pagina's! Dat vierde luik kwam er volgens Diesel omdat de fans niet gelukkig waren met het tweede en het derde deel. Inderdaad, we zijn benieuwd wat hij verzint bij de andere delen!
Het begin van deze bijna twee uur durende achtervolging begint enorm spectaculair als Toretto en zijn trawanten met enkele sportwagens een truck met diesel in de Dominikaanse Republiek kapen. Kort daarna deelt Han (Sung Kan) mee dat de politie hun op de hielen zit en dat het beter is dat ieder lid van de bende zijn eigen weg kiest. De flik die hun wil klissen is natuurlijk FBI-agent Brian O'Conner (Paul Walker) die zelf ook een grote liefde voor sportwagens heeft en een relatie achter de rug heeft met Torettos zus Mia (Jordana Brewster). Toretto houdt zich koest, maar de plannen worden gedwarsboomd als zijn liefje Letty (Michelle Rodriguez) op laffe wijze wordt vermoord door Arturo Braga (John Ortiz). De flik en de straatracer hebben meteen hetzelfde doelwit en groeien met de minuut dichter tot elkaar.
Het verhaal maakt, zoals dat wel vaker het geval is bij de Fast & Furious-films, rare sprongen. Maar wat zou het? Je bekijkt deze film noch voor het verhaal noch voor de cinematografie, maar gewoon voor de actie, de snelle wagens en (toegegeven) de vele knappe dames. De rest is niet meer dan bijzaak. Het is jammer dat Vin Diesel dat niet wil begrijpen, want in ieder deel zondigt de kaalkop door heel wat gezwets over kameraadschap in de verhalen te steken die je bijna naar de doorspoeltoets doen grijpen. Los daarvan, is het vierde deel onschuldig Hollywoodentertainment dat ondanks de schrijfsels van vele verontwaardigde critici zijn recht van bestaan heeft.

En dan zijn er de extra's op de Blu-ray. Eerlijkheidshalve leek het meer alsof ondergetekende een uur naar Top Gear zat te kijken dan naar documentaires over de film. In Under The Hood: Muscle Cars & Imports kom je dan ook alles te weten over de snelle auto's. De intelligente uitspraak van Vin Diesel "You can recognize a person by the car he drives" spreekt boekdelen. En tja, het voelt toch vreemd aan om Paul Walker te horen zeggen wat voor een impact een "muscle car" op zijn leven heeft. In Driving School With Vin Diesel kun je zien hoe de kaalkop leert autorijden. Shooting The Big Rig Heist gaat over de opnames van de spectaculaire beginscène. Als je wil weten wat voor moeite (geen dus) het heeft gekost om alle castleden ervan te overtuigen om mee te werken aan een vierde episode, moet je Getting The Gang Back Together maar eens bekijken. Ten slotte is er nog de twintig minuten durende spin off Los Bandoleros, die is geregisseerd door Diesel. Na afloop hoop je alleen maar dat hij in de toekomst gewoon achter het stuur blijft, of gewoonweg een boomstronk speelt.
Fast & Furious is het vierde deel van de franchise. Wat je ook mag lezen, het blijft ontzettend spectaculair. Het verhaal is mager en van de pot gerukt, maar het feit dat er al een achtste deel in de maak is bewijst dat woorden van kritiek volstrekt overbodig zijn.
Didier BECU
08/05/2015
---
---