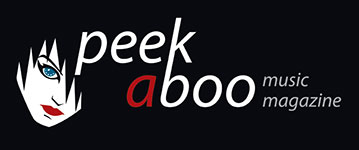 like this article review
---
VOX HUMANA
A Band to Discover
Article
Dark Electro
Echozone
05/05/2015, Britta Tabrit
---
As I'm really into Latin America and its culture, I dedicate lots of my work to bands coming from this part of the world.
"Vox Humana" is a Mexican band from Boca del Río, Veracruz that was founded in 2007 by Paco Almazán (Structure - Synthesizers) and Emilio Moreno (Synths), making experimental electronic music.
After Alí Beristáin entered the band as a vocalsist, the band finally found its direction: EBM / Synthpop / Futurepop. In 2011 Álvaro Urrutia (Programming - Synths) joined the project, Emilio Moreno left the band in January 2015 for personal reasons.
Inspired by bands like Can, Kraftwerk, OMD, Front 242, Size, Elegant Machinery or Década 2, "Vox Humana" is now recording the first single, that will be out by August.
They have performed at electronic music gigs in Mexico City such as:
"Noche 80s" at Dobberman Bar Centro (DF) 02/22/14
"Ableton México User Group" at Centro de Cultura Digital (DF) 07/05/14
"3er. Festival El Arte de los Ruidos" at Faro de Oriente (DF) 27/09/14
"Es tiempo de decir adiós, despedida de Zedna" at Dada X Club (DF) 04/10/14
"Darktech Fest" at Dada X Club / La Mezcalli (DF) 29/11/14
"Vox Humana + 3 Tiger" at La Mezcalli (DF) 01/17/15
"Sonidos del Caos" at Real Under (DF) 14/03/15
"Vox Humana" has featured the following compilations so far:
- Synesthesia Radio y TV (Lima, Peru) with the single "Exploración a Titán" for the compiled S.E.N.I. Vol. 6 (Solo en nuestro idioma). https://sites.google.com/site/sinestesiaradioonline/descargas---compilatorios-y-discos
- Zoonosis (México D.F.) with the single "Morse Code" for the compiled Cyberpunk Power Electronics 2015. http://zoonosis.bandcamp.com/album/cyberpunk-power-electronics-vol-2
On May 1st the band performed at the Festival Cyberpunk Power Electronics in Mexico D.F. There are two more shows soon: "Complex Electro" at Porte Rouge Bar (Veracruz, México) 23/05/15 "Futuro Pasado" at Museo Universitario del Chopo (DF) (Date to be confirmed)
For more information on "Vox Humana"
https://www.facebook.com/voxhumanaoficial
https://soundcloud.com/voxhumanaoficial
There are also some videos on YouTube available, e.g. https://www.youtube.com/watch?v=IygWmQD-lYY
or https://www.youtube.com/watch?v=oMIp-MFtRj0&feature=youtu.be
Britta Tabrit
05/05/2015
---