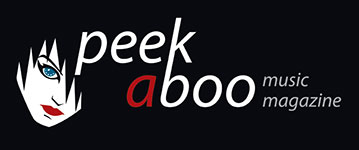 like this movie review
---
DAVID HEWLETT
Debug
Movie
Science Fiction
[35/100]

A-Film
04/05/2015, Didier BECU
---
Strange, but it's actually been a while ago since we saw an intelligent science fiction movie. Right, there was of course Interstellar by Christopher Nolan, but apart from this blockbuster we can't think of anything else. David Hewlett who starred in countless series (from Urban Legends to Stargate SG1) thinks however that his third film as a director reaches the level of 2001: A Space Oddysey. Granted, all the decors seem to be inspired by Kubrick's masterpiece and it's also a story about artificial intelligence that leads a life of its own, but that is also where any comparison ends. This Canadian television movie could be summarized rather like a pretentious film with poor performances, a childish script and horrible CG effects.
Maybe it's yours truly, but how simple and predictable the plot is, I have nevertheless difficulties to follow the story that is set in the near future. On a space freighter six condemned hackers have to fulfill a penalty task that's been given by the government. The six young criminals have to clean up the software because it is contaminated with viruses. Do not think that you have to stare 80 minutes long to young people who are sitting behind a computer screen, because the virus has transformed itself into a creature with a face (played by Jason Momoa, who indeed Khal Drogo from Game of Thrones and clearly needs some acting lessons). The viewer is overwhelmed with technical data that he can do nothing with. If everything gets too complicated then Hewlett decides to let the feminine beauty walking around in bathing suits. And then there's the plot. Someone should explain to me how you can solve a computer virus with karate, but I guess Hewlett may have some explanation for this nonsense. And no, we even don't want to know it...
Fervent fans of Stargate SG-1probably can do something with this space vehicle, other viewers better take out the real Kubrick from their collection. The only bright spot is that A-Film has released this film on a Blu-ray that has an almost dazzling picture quality. Also available on DVD.
Didier BECU
04/05/2015
---
Vreemd, maar het is eigenlijk een poos geleden dat we nog eens een intelligente sciencefictionfilm zagen. Juist, er was Interstellar van Christopher Nolan, maar op deze blockbuster na, is het eerder huilen met de pet op. David Hewlett die in zowat alle denkbare series te zien was (van Urban Legends tot Stargate SG1) denkt echter dat hij met zijn derde film als regisseur het niveau van 2001: A Space Oddysey haalt. Toegegeven, zowat alle decors lijken geïnspireerd te zijn door Kubricks meesterwerk en ook gaat het verhaal over artificiële intelligentie die een eigen leven leidt, maar daarmee eindigt dan ook elke vergelijking. Deze Canadese televisiefilm zou je eerder kunnen samenvatten als een pretentieuze film met slechte vertolkingen, een kinderachtig script en afgrijselijke CG-effecten.
Misschien ligt het aan ondergetekende, maar hoe eenvoudig en voorspelbaar de plot ook was, toch was het verhaal zelf nauwelijks te volgen. Dat speelt zich in de nabije toekomst af. Op een ruimtevrachtschip zitten zes hackers die van de overheid een straftaak hebben gekregen. De zes jonge criminelen moeten de software opschonen, want die zit vol virussen. Denk maar niet dat je 80 minuten lang moeten staren naar jongelui die achter een computerscherm zitten, want het virus heeft zich omgevormd tot een wezen met een gezicht (vertolkt door Jason Momoa, inderdaad Khal Drogo uit Game of Thrones, die overduidelijk acteerlessen nodig heeft). De kijker wordt letterlijk murw geslagen met technische gegevens waaraan hij niks heeft. Als het allemaal wat te ingewikkeld wordt dan besluit Hewlett gewoon om het vrouwelijk schoon uit de film zonder enige reden in badpak te laten rondlopen. Van een verfrissing gesproken! En dan is er nog de plot. Iemand zou mij moeten uitleggen hoe je een computervirus kan oplossen door karate, maar ook voor die onzin heeft Hewlett wellicht één of andere uitleg. En neen, we willen het zelfs niet weten…
Fervente fans van Stargate zullen misschien wel iets hebben aan dit ruimtevehikel, andere kijkers kunnen gewoon nog eens de echte Kubrick uit hun collectie halen. Het enige lichtpunt is dat A-Film deze film heeft uitgebracht op een Blu-ray met een bijna oogverblindende beeldkwaliteit. Ook beschikbaar op dvd.
Didier BECU
04/05/2015
---
---