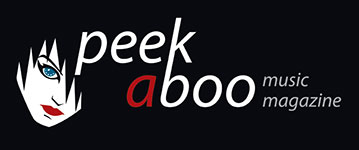 like this movie review
---
BOBBY & PETER FARRELLY
Dumb And Dumber To
Movie
Comedy
Dutch FilmWorks
30/04/2015, Didier BECU
---
Jim Carrey is not keen on sequels, but Dumb And Dumber To was supposed to become the big comeback of the comedian and the directors Bobby and Peter Farrelly, who actually never did anything good after There's Something About Mary (unless you consider Stuck On You as great art). If we have to base our judgment on the number of weeks that Dumb And Dumber To was in the cinemas, then we can only conclude that the film has missed its targets. The truth of course is that this sequel is made in the first place for people who are in their mid-thirties and saw the original twenty years ago, because let's be honest: the youth hardly knows who Jim Carrey is. For those who would not know, ten years ago he was the darling of both the fans of toilet humor and the admirers of Hollywood arthouse. Since he made a film with penguins, his career only went downhill and in 2015 he is barely a shadow of who he once was. And you notice that in this comedy. Everything seems so forced, Jim Carrey can still pull silly faces, but that's where the story ends.
And what about that story? No one is of course interested in that, because you watch a film like Dumb And Dumber To for its jokes , right? Lloyd ( Jim Carrey ) has been twenty years in a psychiatric institution without having said a word. Every day, his equally moronic friend Harry (Jeff Daniels) visits him, and even changes his diapers. But guess what? Lloyd is just taking the piss out of Harry, because he was not sick at all. Harry, however is and he urgently needs a kidney. The only one donor could be his daughter who he has never seen. The two begin another foolish ride through the United States.
The level of the humor is as we expect from the Farrelly brothers: farting and laughing with disabled people, that's it. True, in the first Dumb And Dumber this bold approach was actually still quite amusing, simply because it looked fresh , but today it just seems too much like a déjà vu with no inspiration. Jeff Daniels does the best part, but Jim Carrey is at times grotesque and if you want to keep funny movie memories of Kathleen Turner we advise you not to watch this comedy. Do you have to see the movie if you're a little bit of a fan? A difficult question, perhaps you better check out the trailer first, because those three minutes already say everything!
Didier BECU
30/04/2015
---
Ook al houdt Jim Carrey helemaal niet van sequels, zou Dumb And Dumber To de grote comeback van de komiek betekenen, net zoals die van de regisseurs Bobby en Peter Farrelly, die eigenlijk na There's Something About Mary nooit meer iets hebben betekend (tenzij je Stuck On You als grote kunst ziet). Als we ons oordeel moeten baseren op het aantal weken dat Dumb And Dumber To in de bioscopen liep, dan heeft de film al zijn doelen gemist. De waarheid is natuurlijk dat deze sequel in de eerste plaats bedoeld was voor de veertigers die de originele prent twintig jaar geleden zagen, en die de oude sfeer nog eens willen opsnuiven, want laat ons eerlijk zijn: de jeugd weet amper nog wie Jim Carrey is. Voor wie het niet meer zou weten: tien jaar geleden was hij zowel de lieveling van het pis- en kakhumorpubliek als van de Hollywood-arthousefan. Sinds hij een film gemaakt heeft met pinguïns, ging zijn carrière pijlsnel naar beneden en anno 2015 is hij amper nog een schim van wie hij ooit was. En dat merk je ook in deze komedie. Alles lijkt zo geforceerd, en vooral: Jim Carrey kan misschien nog wel gekke bekken trekken, maar daar houdt het dan ook mee op.
En wat met dat verhaal? Daar is natuurlijk geen kat in geïnteresseerd, want een film als Dumb And Dumber To bekijk je louter voor de grollen, niet? Onze vriend Lloyd (Jim Carrey) zit al twintig jaar in een psychiatrisch instituut zonder een woord te hebben gezegd. Dagelijks komt zijn al even debiele vriend Harry (Jeff Daniels) langs om met hem (zonder resultaat) een praatje te maken en zijn luiers te verschonen (jawel, het is pis- en kakhumor). Maar wat blijkt? Lloyd heeft Harry gewoon twintig jaar in het ootje genomen, want hij is helemaal niet ziek. Harry blijkt dat echter wel te zijn en heeft dringend een nier nodig. De enige die zijn donor kan zijn is zijn dochter die hij nooit heeft gezien. De twee kunnen dus opnieuw de Verenigde Staten afschuimen en tijdens hun trip voor het nodige amok zorgen.
Het niveau van de humor is zoals we dat van Farrelly ondertussen gewoon zijn: scheten laten en lachen met de gehandicapten, meer is het eigenlijk niet. Toegegeven, in de eerste Dumb And Dumber was deze gedurfde aanpak eigenlijk nog vrij plezant, gewoon omdat die toen fris oogde, maar vandaag is het allemaal te belegen en lijkt het gewoon teveel op een déjà vu zonder inspiratie. Jeff Daniels brengt het er nog best goed van af, maar Jim Carrey is bij momenten potsierlijk en als je aan Kathleen Turner alleen maar aangename herinneringen wil overhouden, dan bekijk je deze komedie maar beter niet. Moet je de film nu zien of niet als je een fan bent? Een moeilijke vraag, maar misschien bekijk je beter maar eens de trailer, want die spreekt boekdelen.
Het schijfje bevat een vijftigtal minuten bonusmateriaal, dat wel niet is ondertiteld. Zoals je kon verwachten liggen de extra filmpjes in het verlengde van de film, of om het met eenvoudigere woorden te zeggen: ordinaire humor. Er zijn filmpjes over de cast (waarin uitzonderlijk veel aandacht wordt besteed aan Kathleen Turner), de cameo's (allemaal onbekenden, tenzij je weet wie bij Google de broek draagt), de stunts (bijv. een kat die in de luster hangt) en de verschillende gekke voertuigen die de revue passeren. Wie er na dit alles nog niet genoeg van heeft, kan zich nog wat amuseren met het bekijken van bloopers.
Er zullen wellicht nog wel fans van het origineel zijn die deze sequel willen zien. Zelfs de grootste liefhebber van het tweetal moet tandenknarsend toegeven dat de Farrelly-broertjes de truc van weleer gewoon herhalen, alleen zit er ondertussen te veel sleet op de formule om de doorsnee filmliefhebber te kunnen paaien.
Didier BECU
30/04/2015
---
---