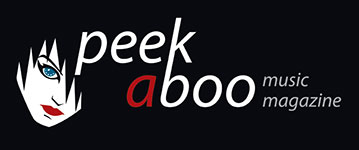 like this tv series review
---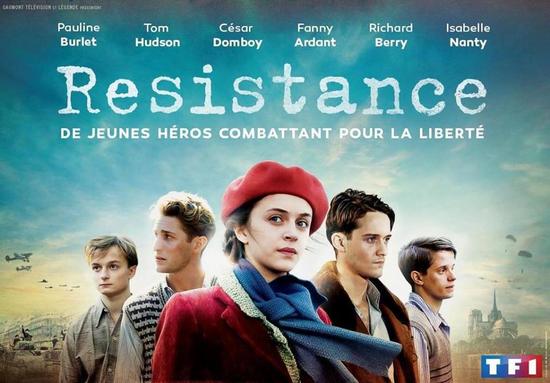 RESISTANCE
Movie
•
TV series
TV Series
•
War Movie
[76/100]

Dutch FilmWorks
30/04/2015, Didier BECU
---
We guess no one will be able to count how many series (and of course movies) have been made about World War II. The last years we were overwhelmed with extremely bizarre stories, to say the least! The young audience is probably keen on SS-officers who transform into zombies or Nazis who seek shelter at the dark side of the moon. They are all nice cult flicks, but there were simply no traditional war epics around. But there is good news, because the French series Résistance will probably make your day.
Last year Résistance was one of the most prestigious series that was made by the French TV station TF1 starring Fanny Ardant in a leading role. Even if some people were criticizing untrue historical facts in the script (according to this series the Germans capitulated in 1942 in Stalingrad, while in reality the toughest battle still had to be fought), most viewers agreed that this series was simply stunning. Résistance is indeed thrilling, has a quite high level with excellent acting.
Even when the German soldiers were walking with pride through the French streets, not everyone was willing to obey their orders. Lots of patriots joined the resistance and risked every day their life by helping British soldiers, sabotaging German war plans or killing German officers. The seventeen year old Lili (Pauline Burlet) is such a brave girl and within short time she joins the resistance. It is absolutely not an easy task, as not only she is chased by the Germans, but she also has to cover her activities for her own dad (Richard Berry).
The main reason is probably the same subject, but I couldn't help thinking of Secrets Army when watching Résistance. Just like the BBC-classic, this French series is a bit oldfashioned, but in a good way and you won't be bored one second. You can of course say that the personages are too cliché, for instance the German soldiers are always the bastards who shoot good patriots, but apart from that you will be fascinated by those daredevils. Right, you saw it before, but that doesn't mean that it isn't good television!
Résistance is now out on Dutch Film Works on both DVD and a stunning Blu-ray..
Didier BECU
30/04/2015
---
Het aantal series (om over films maar te zwijgen) over de Tweede Wereldoorlog is ondertussen niet meer te tellen. De laatste jaren zochten scenaristen hun soelaas (wellicht om het jongere volk te paaien) in het bedenken van de meest vreemde verhalen. We hebben het inderdaad over SS-officieren die plots zombies worden of nazi's die een schuilplaats op de maan zoeken. Allemaal leuk, maar daardoor kwam de traditionele oorlogsfilm volledig in de vergeethoek terecht. Wie daarover (terecht) treurt, heeft echter een nieuwe serie om op handen te dragen: Résistance.
Deze prestigieuze zesdelige serie was onlangs één van de paradepaardjes van TF1,waarin o.a. Fanny Ardant de hoofdrol vertolkt. De serie kreeg heel wat kritiek te verwerken wegens historische onjuistheden in het script (zo zouden de Duitsers in 1942 in Stalingrad capituleren terwijl de zwaarste slag nog moest worden gestreden). Maar goed, al bij al zijn dat niet meer dan (voor sommige onvergefelijke) schoonheidsfoutjes, want Résistance is zowel onderhoudend, van een hoog niveau als enorm spannend. Ook al marcheerden de Duitse soldaten apetrots door de Franse straten, was niet iedereen van plan om zich zo maar over te geven aan de wil van het Arische ras. Heel wat dappere patrioten sloten zich aan bij het verzet en riskeerden dagelijks hun leven door Britse soldaten te helpen, Duitse officieren neer te knallen of door Duitse oorlogsplannen te dwarsbomen. De zeventienjarige Lili (Pauline Burlet) weigert ook om toe te geven aan de Duitse bevelen en sluit zich daarom bij het verzet aan. Een gemakkelijke taak is dat niet. Niet alleen is er het sluipende gevaar om iedere seconde door een Duits geweer te worden neergeknald, de tiener moet ook haar verzetsactiviteiten voor haar vader geheim houden (Richard Berry).
Wellicht zal de reden wel het gelijksoortige onderwerp zijn, maar bij het bekijken van Résistance dacht ik verschillende keren terug aan de klassieker Secrets Army. Net zoals deze BBC-reeks, is ook Résistance heerlijk ouderwets zonder dat dit ook maar één seconde storend werkt (integendeel). De personages zijn misschien wel iets te clichématig geconstrueerd, toch raak je binnen de kortste keren in de ban van deze waaghalzen. Natuurlijk zijn de moffen één voor één smeerlappen die onschuldige burgers ombrengen. Het zijn beelden die je zeker al hebt gezien, maar deze oorlogsreeks is desalniettemin goede televisie waar je niet omheen kunt, inclusief een onweerstaanbare Franse touch.
Résistance is vanaf nu uit op Dutch Film Works en dit zowel op dvd als (indrukwekkende) Blu-ray.
Didier BECU
30/04/2015
---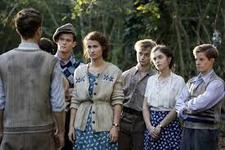 ---