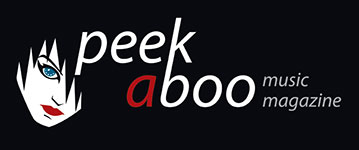 like this movie classics review
---
STEVEN SPIELBERG
Schindler's List
Movie
•
Movie classics
War Movie
Universal Pictures
14/06/2015, Didier BECU
---
Spielberg has an impressive filmography with many phenomenal classics. Every movie fan will probably have his own Spielberg favorite. I myself never know whichone to choose, but Schindler's List remains one of the absolute contenders.
Over the years, Spielberg's masterpiece has become the film, used by teachers to show the children through Hollywood visuals what man is capable of. Nevertheless, Schindler's List is more than just a tragic epic, the picture is also on cinematographic scale an indestructible masterpiece. Through the use of black & white photography there are lots of visuals that are at least as brilliant as those of Citizen Kane. The film was a deserved triumph. Spielberg may be a respectable director,, no one thought that the creator of Jaws was capable of doing this.
The film begins with the sound of an eerie whistle. While German officers amuse themselves in decadent nightclubs, the sad fate of the Jews is sealed. Despite the slump, everyone is trying to make profit from the war. Idlers become suddenly important people in the military regime and there are even some Jews who try to earn a penny at the black market. Oskar Schindler (Liam Neeson) is also seeking a fortune. He rescues a bankrupt enamel factory with the cheapest labor force: Jews. Their reward is in fact directly transferred to the SS, so in fact they work for free. In this way, Schindler earns tons of money. He is ashamed of doing such a business, but by giving work to 350 Jews, he also saves them from the gas chambers. Little by little the SS gets suspicious because the recruitment of workers is very dubious. An old man with one arm can hardly be called an essential worker. The selection is made by Itzhak Stern (Ben Kingsley), one of the Jewish investors, who Schindler needs to set up his business. Stern's life is saved twice by the industrialist. After he accidentally forgets his work permit, he is arrested by German soldiers and put in a wagon to Auschwitz. Schindler can prevent his deportation at the last minute.
Schindler's nefarious plan is likely to fail when the SS decides that it is a better idea to use the Jewish prisoners themselves. The Krakow ghetto comes under the leadership of the violent Amon Goeth (an excellent Ralph Fiennes). Because all the workers are transferred to the nearby camp of Plaszow , the production in the enamel factory stops completely. Not only do prisoners live in inhuman conditions in the camp, their lives are also in danger every second. Amon Goeth is the personification of the ultimate evil. The officer has not a whit of pity for the Jews. From his balcony he shoots down innocent people. Fortunately again there's Schindler, because the factory owner makes a (albeit fragile) bargain with Goeth so the workers start working again in the factory.
Schindler's List is a masterpiece, one of the world's best films ever. But that only from the cinematographic point of view, because Spielberg made a mistake on the moral side of the story. The director depicts Schindler as a hero without mentioning that he is in fact a war profiteer, albeit one with a heart of gold. The German has indeed saved the lives of more than 1,100 Jews, but he always remains a controversial figure. Even his former wife Emilie Schindler had a lot of criticism on his actions. Personally, we are no historians, so we won't judge him. However, we can say that the geeky end in which the surviving Schindler Jews lay a stone on his grave does not fit into the concept of the film. On the other hand, this scene reminds us that this is after all a Spielberg movie. Some Jews had difficulties with the fact that Spielberg used the Holocaust to create a cinematic spectacle. Most of them had problems with the film version of Amon Goeth. Ralph Fiennes plays the role of his life and several critics (including myself) regard his character as one of the most terrifying monsters in movie history. The result is of course that he becomes the star of the film. The character that appeals more to the imagination than the gray (dull) mouse that Oskar Schindler is! Goeth is an insecure narcissist who is a sort of Travis Bickle from Taxi Driver and we forget that he's in fact an evil man who killed with his own hands more than 500 Jews. Some even went so far as to compare the character of Goeth with Jaws. A comparison that is not so dumb as Goeth is Hannibal Lecter, he drives the voltage at the top.
As previously mentioned, Schindler's List is a cinematographic triumph in which we see a master at work. Although he picks up his ideas from other films ( the shadow play comes from The Third Man and the extreme close- ups from Eisenstein's films), he is indisputable a geniusk. Schindler's List is cinema in all its grandeur, it is art.
Didier BECU
14/06/2015
---
Steven Spielberg heeft een indrukwekkende filmografie waarin heel wat fenomenale klassiekers zitten. Iedere filmfan zal wel zijn eigen Spielberg-lieveling hebben. Alhoewel ondergetekende nooit weet welke te kiezen, blijft Schindler's List één van de absolute kanshebbers.
In de loop der jaren is Spielbergs meesterwerk de film bij uitstek geworden die (net als Daens) door luie leraars geschiedenis wordt gebruikt om aan de kinderen door middel van visuele (Hollywoodiaanse) beelden te tonen waartoe de mens in staat is. Toch is Schindler's List meer dan zo maar een tragisch epos, de prent is ook op cinematografisch en visueel vlak een onverwoestbaar meesterwerk. Door het gebruik van zwart-witfotografie zijn de visuele kiekjes magistraal en minstens even geniaal als die uit bijv. Citizen Kane. De film werd verdiend een triomf. Hoe veel respect men ook voor Spielberg mag hebben, toch was er wellicht niemand die dacht dat de maker van Jaws tot zoiets verbluffends als Schindler's List in staat was.
De film vangt aan met het geluid van een angstaanjagende stoomfluit. Terwijl Duitse officieren zich amuseren in de decadente nachtclubs, wordt het trieste lot van de Joden bezegeld. Ondanks de malaise tracht iedereen munt uit de oorlog te slaan. Nietsnutten worden plots hoge pieten in het militaire regime en er zijn zelfs enkele joden die een stuiver proberen bij te verdienen op de goed draaiende zwarte markt. Ook Oskar Schindler (Liam Neeson) is op zoek naar een fortuin. De Duitser verkast naar Krakau om een bankroete emailfabriek te redden. De goedkoopste arbeidskrachten zijn op dat moment joden. Hun loon wordt namelijk rechtstreeks naar de SS overgemaakt waardoor ze zo goed als gratis werken. Op die manier vergaart Schindler in geen tijd massa's geld. Schamen doet de zakenman zich niet, want door werk aan 350 joden te geven (die weliswaar geen cent verdienen) blijven ze uit de gaskamers. Beetje bij beetje begint de SS onraad te ruiken, want de rekrutering van zijn arbeiders is zeer dubieus. Een oude man met één arm kan je immers moeilijk een onmisbare arbeidskracht noemen. De selectie wordt gemaakt door Itzhak Stern (Ben Kingsley), één van de joodse investeerders die Schindler nodig heeft voor het oprichten van zijn bedrijf. Stern dankt op korte tijd tweemaal zijn leven aan de industrieel. Nadat hij per abuis zijn arbeidskaart vergeet, wordt hij door Duitse soldaten opgepakt en in een wagon richting Auschwitz gezet. Schindler kan zijn deportatie op het nippertje voorkomen, maar het echte drama speelt zich achteraan het perron af. Terwijl duizenden joden in een trein als beesten worden opgesloten, controleert de SS in een magazijn nauwkeurig hun bagage. Waardevolle voorwerpen worden uit de koffers gehaald, de rest van hun bezittingen belandt respectloos op een brandstapel. De wreedheid van het SS-regime barst volledig uit zijn voegen.
Schindlers snode plan dreigt volledig te mislukken als de SS beslist dat het een beter idee is om joodse gevangenen zelf aan het werk te zitten. Het getto van Krakau wordt onder leiding van de gewelddadige Amon Goeth (een uitmuntende Ralph Fiennes) geliquideerd. Doordat alle arbeiders naar het nabijgelegen werkkamp van Plaszow worden overgebracht, valt de productie in de emailfabriek volledig stil. Niet alleen leven gevangenen er in onmenselijke toestanden, ook is hun leven ieder seconde in gevaar. Amon Goeth is de verpersoonlijking van het ultieme kwaad. De officier heeft geen sikkepit medelijden met de joden. Vanop zijn balkon schiet hij willekeurig onschuldige mensen neer. Wie toevallig in zijn vizier komt, bekoopt het met zijn leven. Gelukkig is er opnieuw Schindler, want de fabriekseigenaar slaagt erin om het op een (weliswaar broos) akkoordje met Goeth te gooien waardoor de arbeiders opnieuw in de fabriek aan de slag kunnen gaan.
Schindler's List is een meesterwerk, één van 's werelds beste films ooit. Maar dat is dan wel louter uit cinematografisch oogpunt bekeken, want Spielberg ging niet helemaal vrijuit wat betreft de morele kant van het verhaal. De cineast schildert Schindler af als een humanitaire held zonder er ook maar één minuut bij stil te staan dat hij in feite een oorlogsprofiteur is (weliswaar eentje met een gouden hart). De Duitser heeft inderdaad het leven van ruim 1100 joden gered, doch is hij altijd een omstreden figuur gebleven. Zelfs zijn gewezen echtgenote Emilie Schindler had heel wat kritiek op zijn daden. Zelf zijn wij geen historici, dus spreken wij ons daar niet over uit. Wel mogen we zeggen dat het sullige einde (de overlevende Schindler-joden leggen één voor één een steen op zijn graf) een brug te ver is die helemaal niet in het concept van de film past. Anderzijds herinnert deze scène er ons aan dat het om een Spielberg-film gaat. Sommige joden hadden het er ook moeilijk mee dat Spielberg de Holocaust gebruikte om er een cinematografisch spektakel van te maken. De meeste moeilijkheden hadden ze evenwel met de filmversie van Amon Goeth. Ralph Fiennes speelt de rol van zijn leven en verschillende critici (waaronder ondergetekende) beschouwen zijn personage als één van de meest angstaanjagende monsters uit de filmgeschiedenis. Het gevolg is natuurlijk wel dat hij de ster is van de film. Het personage dat het meest tot de verbeelding spreekt is Goeth en niet de grijze (saaie) muis die Oskar Schindler heet! Goeth is een onzekere narcist die ons door zijn charisma meer aan Travis Bickle uit Taxi Driver doet denken dan aan het vlees geworden kwaad dat met eigen hand ruim 500 joden doodde. Hoe erg het ook is dat er op deze wereldbol psychopaten als Amon Goeth rondlopen, toch werd zijn cinematografisch alter ego een filmicoon. Sommige gingen zelfs zo ver om het personage van Goeth met dat van Jaws (het monster) te vergelijken. Een niet onaardige vergelijking is dat. Goeth is een Hannibal Lecter, je krijgt koude rillingen bij het zien van zijn verschijning, maar hij drijft wel de spanning ten top.
Zoals eerder vermeld is Schindler's List een cinematografische triomf waarin we duidelijk zien dat Spielberg een grootmeester in zijn vak is. Hij pikt weliswaar zijn ideeën uit andere films (van het schaduwspel uit The Third Man tot de extreme close-ups uit Eisensteins films), doch staat het buiten kijf dat er een genie aan het werk is. Waarschijnlijk zonder het zelf te willen (Spielberg is immers in de eerste plaats het eeuwige kind) is hij de maker van de twee beste oorlogsfilms aller tijden geworden. In Saving Private Ryan toonde hij op excellente wijze de hoop, terwijl hij in Schindler's List de terreur van de mensheid in de verf zet. Het zijn allebei films die niet gespaard zijn gebleven van een veel te Hollywoodiaanse aanpak, maar toch zijn het twee prenten die tot het kruim van de filmgeschiedenis behoren. Schindler's List is cinema in al zijn grandeur, het is kunst.
Didier BECU
14/06/2015
---
---