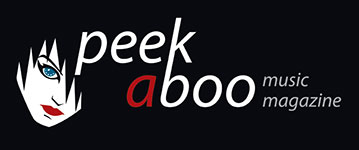 like this movie review
---
ANGELINA JOLIE
Unbroken
Movie
Biography
•
Drama
•
Sport
•
War Movie
[66/100]

Universal Pictures
14/05/2015, Didier BECU
---
Let's stay honest about it, no one will automatically mention the word director when hearing the name of Angelina Jolie. And yet, it must be said, the actress already proved with In The Land Of Blood Of Honey that she can direct. Unbroken is her second offering, and she hasn't opt for the easiest way. The story from athlete Louis Zamperini (Jack O'Connell) is a good example from her courage. Normally this film should have been made in 1956 as Universal bought the film rights when Zamperini wrote his biography Devil at My Heels. Because Tony Curtis was more keen to act in Spartacus, all plans were automatically delayed. In fact, it was until 2010 when the interest was back, especially when Laura Hillenbrand (author from Seabiscuit) wrote Unbroken: A World War II Story of Survival, Resilience, and Redemption. The book was reworked in a script that's been written by the Coen-brothers (even if you never will see their typical style in here) and Angelina wanted to direct. And to answer that question that gets to everyone's mind: yes, she can! It's even courageous to see how a CG-icon (remember Tomb Raider) chooses for traditional cinema that balances somewhere between Hugh Hudson and Clint Eastwood.
The tough life of Louis Zamperini is an illustration of the perfect American dream. Never giving up, always believing in yourself and having a strong love for your fatherland. As a young boy the Italian immigrant's son was the victim of the bullies at school. He lost a lot of selfrespect, but he had a talent others didn't have: he could run like a tornado. After practising a lot, the young athlete was at the Olympiscs at Berlin in 1936. Hitler was so impressed (albeit he was the 8th) that he promptly shook Zamperini's hands. Just like many other boys, he later joined the army to fight for his country against Japan. In the opening scene we see how everything goes wrong. His bomber is hit and crashes in the Pacific Ocean. 45 days long he and two comrades are in the middle of the ocean, feeding themselves with raw fish, while they're surrounded by sharks. They are rescued by Japanese navy seals, but the air fighter is dropped in a work camp. He is tortured daily and humiliated because the Japanese authorities are convinced that he knows military secrets. By believing in himself (and his country) Zamperini makes it till the end.
Angelina Jolie was befriended with the real Zamperini. He died at the age of 97 and never saw the film, although Jolie showed him some footages. Some claim that Jolie's respect for the man was just too big to make Unbroken a thrilling biopic. In all honesty, the movie seems indeed at times like a homage to a friend, but don't forget that she took many risks as well. Classics like The Bridge On The River Kwai or Merry Christmas Mr. Lawrence seem to be an inspiration, and that's not a bad case. A minor point is the performance of Jack O'Connell who plays his role just too bland. Strange when you know that he was the star in the prison drama Starred Up. But then again, the real Zamperini wasn't exactly a Brad Pitt either.
Anyone who likes traditional cinema will enjoy this epic. Now out on Universal.
Didier BECU
14/05/2015
---
Laten we eerlijk blijven, niemand zal automatisch het woord cineaste prevelen als hij de naam van Angelina Jolie hoort vallen. Nochtans staat de diva ook graag achter de camera. Na In The Land Of Blood Of Honey is Unbroken haar tweede prent. Het moet trouwens worden gezegd dat Jolie niet meteen voor de gemakkelijkste klus koos. Het verhaal over de atleet Louis Zamperini (Jack O'Connell) is daar een prachtvoorbeeld van. Universal kocht wel meteen de filmrechten van de biografie Devil at My Heels, die door de Italiaanse immigrantenzoon zelf werd geschreven, maar tot het draaien van een film kwam het niet. Normaal zou die er in 1956 komen, maar toen Tony Curtis voor Spartacus koos, verdwenen de plannen in de kast. Het was pas in 2010, toen Laura Hillenbrand (auteur van het paardenepos Seabiscuit) Unbroken: A World War II Story of Survival, Resilience, and Redemption schreef, dat Hollywood opnieuw interesse kreeg voor het relaas van deze Amerikaanse held. Er werd aan de broertjes Coen gevraagd om een scenario te schrijven (ook al herken je geen seconde hun stijl) en Angelina bood zich aan als regisseuse. Om maar meteen een antwoord te geven op de clichévraag: ja, ze kan regisseren. Het is zelfs verbazend om te zien hoe de vrouw die door de vele CG-effecten in Tomb Raider de recensenten de gordijnen injoeg, zelf voor een zeer traditionele (bijna ouderwetse) aanpak kiest die ergens tussen Hugh Hudson en Clint Eastwood ligt.
Het keiharde leven dat Louis Zamperini kende beantwoordt aan alle kenmerken van de Amerikaanse droom. Nooit opgeven, in jezelf geloven en vooral een grote liefde voor je vaderland koesteren. Als kind werd de jonge Italiaan door andere jongens gepest waardoor hij bijna alle zelfrespect verloor. Gelukkig had de jonge Zamperini een gave die andere kinderen niet hadden: hardlopen. De jonge Amerikaan oefende dag in dag uit en stond in 1936 in Berlijn tijdens de Olympische Spelen aan de startlijn voor de 5000 meter hardlopen. Hij behaalde slechts de achtste plaats, maar kreeg wel de bewondering van Hitler die hem na zijn prestatie prompt de hand schudde. Net zoals ontelbare andere Amerikaanse jongens ging Zamperini nadien in het leger om zijn land tegen Japan te verdedigen. Meteen in de openingscène zien we op een bijzondere spectaculaire wijze hoe alles mis loopt. Zijn bommenwerper wordt geraakt en crasht middenin de wijde oceaan. Samen met twee bemanningsleden dobbert de tornado van Torrance (zoals hij vroeger werd genoemd) 45 dagen in een rubberbootje rond, terwijl de haaien in de buurt zich voorbereiden op een heerlijk hapje mensenvlees. Japanse mariniers redden Zamperini van de verdrinkingsdood, helaas komt hij van de regen in de drop terecht: een Japans gevangenkamp. Omdat de autoriteiten ervan overtuigd zijn dat hij op de hoogte is van militaire geheimen, wordt de gewezen atleet dag in dag uit gemarteld. Ondanks de vele vernederingen (voor een Japanner is een man die zich overgeeft sowieso het laagste van het laagste) weet Zamperini zich tot het einde van de Tweede Wereldoorlog te redden.
Angelina Jolie was goed bevriend met Zamperini die op 97-jarige leeftijd overleed en die jammer genoeg de film zelf nooit heeft gezien. De actrice wordt vaak verweten dat ze gewoon te veel respect voor de man had waardoor de biopic inderdaad soms iets te veel op een melige ode aan een vriend lijkt. Risico's worden amper genomen en ook al zal dat wel door het onderwerp komen, kan je duidelijk zien dat klassiekers als The Bridge On The River Kwai of Merry Christmas Mr. Lawrence een voorbeeld waren. Een nadeel is dat niet, want het is een inspiratiebron die kan tellen. Alhoewel je de personages op geen enkel vlak met elkaar kan vergelijken, ligt Unbroken in het verlengde van American Sniper: een man waarvoor iedere Amerikaan respect zou moeten hebben omdat zijn leven in dienst van de stars and stripes stond. In het geval van Zamperini kwam die erkenning helaas tientallen jaren later, want na zijn vrijlating werd de man vergeten en was hij zo getormenteerd door zijn demonen, dat hij aan de drank raakte. Een minpunt van deze brave (maar toch knappe) biopic is de soms inspiratieloze vertolking van Jack O'Connell. Dat is vreemd omdat deze Brit de revelatie was van het sublieme gevangenisdrama Starred Up. Maar goed, de echte Zamperini was nu ook niet meteen de evenknie van Brad Pitt.
De bonussectie is een hele brok en de moeite waard als je iets te weten wil komen over de echte Louis Zamperini. De 30 minuten durende documentaire The Real Louis geeft de kijker een goed beeld van door welke hel deze man moest gaan. Ook na de oorlog hield de ellende voor hem niet op. Zamperini raakte aan de fles, werd agressief en was een onmogelijke levenspartner. Toen hij later een evangelist bezocht, begreep Zamperini dat de enige oplossing vergeving was. Hij trok naar Japan, maar zijn beul weigerde om hem te ontmoeten. De details over die reis zie je in Louis' Path to Forgiveness.
Natuurlijk verneem je ook heel wat over de film zelf. De voornaamste bonusfilm is Inside Unbroken waarin we zien hoe Jolie te werk gaat. Ofschoon er heel wat studiowerk bij kwam kijken (natuurlijk!), opteerde de filmster om alles toch zo echt mogelijk te filmen. We zien welke band Jolie had met Zamperini, en uiteraard kijkt de hele cast op naar zijn heldendaden. Voorts zijn er nog een paar korte filmpjes in de bonussectie zoals de weggelaten scènes, Prison Camp Theater: Cinderella (een toneelstuk dat is opgevoerd tijdens de gevangenneming) en Cast and Crew Concert Featuring Miyavi (een miniconcert omdat één van de acteurs, Miyavi dus, in Japan een beroemde popster is).
Unbroken is traditionele cinema pur sang. Jolie profileert zich als een degelijke regisseuse zonder ook maar één risico te nemen. Enerzijds siert het haar, anderzijds is het ook de reden waarom de film geen potten brak bij het jonge publiek. Universal heeft alles uit de kast gehaald om deze Blu-ray er zo spectaculair mogelijk uit te laten zien: een missie waarin de Hollywoodstudio is geslaagd.
Didier BECU
14/05/2015
---
---