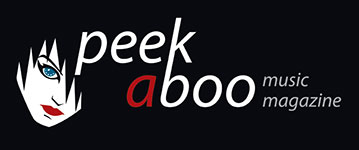 like this movie review
---
MORTEN TYDLUM
The Imitation Game
Movie
Biography
[74/100]

Paradiso
21/05/2015, Didier BECU
---
The Imitation Game by Morten Tyldum (the Norwegian director who made the very underrated Headhunters) didn't win the eight Oscars that were predicted. The big winner was Alejandro González Iñárritu. More than deserved as Birdman is without any doubt one of the best movies of the last 20 years. At the end of the day, it wasn't that logic, simply because The Imitation Game is a decent movie without any risk (and so ideal for an Oscar), while Birdman is for many people nothing but unwatchable rubbish. And of course there's the fact that the Academy loves biopics about people who were neglected during their life.
In a honest world, the scientist Alan Turing (Benedict Cumberbatch) would have been a hero. Sadly enough he committed suicide because the British government was accusing him of perverse behaviour because he was gay. A very sad ending for the man who invented the machine that could break the Enigma-code: a secret code that was used by the Germans during World War II to communicate their war plans. Historians agree that this invention probably shortened the Second World War with two years and that Turing saved thousands lives. In case you're not overwhelmed by this, we can add the fact that his machine was the early version of today's computer.
In this rather classic biopic Benedict Cumberbatch performs in an impressive way the weird genius who could hardly say three sentences without falling over his own words, but who was a master in his section. When the British government asks him to develop the machine, Turing behaves like an impossible colleague. Everyone should work during every second of the day and there's no room for jokes. The scientist trusts no one, except maybe Joan Clarke (Keira Knightley), who was recruited by him.
You can say in a way that The Imitation Game is this year's The King's Speech. The performances are OK, with again a perfect Benedict Cumberbatch and of course Keira Knightley, who once again plays a British girl who loves anarchy. The minor point is the direction by Morten Tyldum that is just too lame. The Norwegian does what he has to do, but he skips some important parts of this biography. The best example is Turing's homosexuality that is only mentioned in some scenes. And yet, it must have been the demon of his life as one could end up in jail for being gay and it was also the reason why he killed himself. It's mentioned of course, but in a mellow Disney-way. Having said that, it is genius though that this movie has not become a collection of spy intrigues that no one understands. The Imitation Game always respects the borders and thus it is an ideal movie for the Oscars!
Didier BECU
21/05/2015
---
The Imitation Game van Morten Tyldum (de Noorse regisseur van het fel onderschatte Headhunters) werd uiteindelijk niet de grote slokop van de Oscars. Het was gelukkig Alejandro González Iñárritu die een paar beeldjes kreeg. Verdiend, want Birdman is zonder twijfel één van de beste films van de afgelopen twintig jaar. Het is eigenlijk een wonder dat het allemaal zo is gelopen, want The Imitation Game is al bij al een uiterst veilige film die nooit buiten de lijntjes kleurt, terwijl Birdman voor vele kijkers gewoon ontoegankelijke rommel is. En vooral ook omdat de Academy verzot is op biopics over mensen die tijdens hun leven niet de erkenning kregen die ze verdienden.
In een rechtvaardige wereld zou de wiskundige Alan Turing (Benedict Cumberbatch) een held zijn, maar de man beroofde zichzelf van het leven omdat de Britse autoriteiten hem wegens zijn homoseksuele geaardheid van obsceniteiten beschuldigden. Triester kan het lot niet zijn van een genie dat een machine uitvond waarmee de Enigma-code (een taal die de Duitsers in de Tweede Wereldoorlog gebruikten om te communiceren over hun doelwitten) kon worden gekraakt. Historici beweren dat dankzij deze uitvinding de vreselijke wereldbrand twee jaar minder lang duurde, en dat Turing daardoor waarschijnlijk duizenden levens heeft gered. En mocht je dat maar niks vinden, kun je ook stellen dat de uitvinding van Turing gewoon de voorloper van de computer is.
In deze klassieke biopic speelt Benedict Cumberbatch op indrukwekkende wijze het wereldvreemde genie dat amper drie zinnen kan zeggen zonder over zijn eigen woorden te struikelen, maar dat in zijn vak een meester is. Als de Britse overheid hem in dienst neemt om een machine te ontwerpen die de Duitse oorlogsgeheimen kan bloot leggen, gedraagt Turing zich als een onmogelijke collega. Iedere seconde moet er worden gewerkt, en niemand is te vertrouwen. De enige die dat wel is, is Joan Clarke (Keira Knightley) die hij zelf in dienst heeft genomen.
Je zou gerust kunnen zeggen dat The Imitation Game de King's Speech van dit jaar is. De vertolkingen zijn degelijk, met opnieuw Benedict Cumberbatch in een glansrol, en natuurlijk ook Keira Knightley die nog maar eens een typische Britse meid met een anarchistisch karaktertje mag spelen. Over Morten Tyldums aanpak zijn we iets minder tevreden. De Noor doet wat hij moet doen, maar de innerlijke monsters waarmee Turing heeft af te rekenen (zijn verzet tegen zijn homoseksualiteit, iets waarvoor je in het begin van de jaren 50 in Engeland in de cel kon belanden) wordt op een veel te zeemzoeterige Disney-wijze behandeld. Meer zelfs, Tydlum beschouwt het bijna als een detail waarmee hij verplicht is rekening te houden. Verwacht ook geen ingewikkelde spionage-intriges (ofschoon er een dubbelagent in de organisatie zit) of gecompliceerde dialogen over codes. The Imitation Game is wel degelijk, maar ook net iets te braaf. Ideaal voor de Oscars dus!
Didier BECU
21/05/2015
---
---