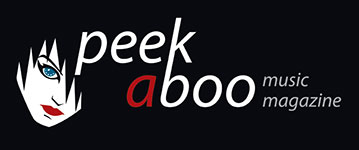 like this book review
---
PHILIP GLASS
Words Without Music/Woorden Zonder Muziek
Book
Biography
[90/100]

10/01/2016, William LIÉNARD
---
If you go to New York to study music, you will end up like your uncle Henry, his mother told him in the summer of 1956. Philip Glass was 19 years old and a graduate of the University of Chicago, but his mother was concerned that he would end up playing in vaudeville houses and dance halls just like his uncle. You can't blame her for worrying, because Philip had failed to get into the Julliard School (performing arts conservatory on the Upper West Side of Manhattan, New York City) and apparently he had no other interests than music. In Words Without Music, the now 78-year-old musician tells us how he managed to stay out of the vaudeville houses and dance halls and became one of the most successful and world-renowned composers of our time.
Eventually, Philip got to Julliard, graduated and went to Paris to study under Nadia Boulanger. To survive in difficult financial circumstances, he wrote music for public schools an art exhibitions, and when he definitely returned to the States, he worked as a furniture mover, cabbie and unlicensed plumber, because he didn't want to become a music teacher for the rest of his life. He wanted to be a composer and that dream came true in 1976 with the success of his opera Einstein on the Beach, which was performed more than 30 times in Europe (London, Paris, Brussel,..) and 2 times in the Met in New York City. Afterwards his manager told him that he needed 100.000 dollar to cover the unpaid expenses… and so Philipp returned to the taxi company…
Success didn't come easy for Philip Glass, but he didn't give up and slowly his fame grew, but it wasn't until in his late fifties that he could leave the taxi business and start composing full time, thanks to the assignments from European opera houses and concert halls. His relation with the Bruckner Orchestra in Linz (Austria), where his longtime friend Dennis Russell Davies was working as a conductor, was of essential importance and it was mutually beneficial. I didn't believe that a European orchestra could play my very American music, he says in Words Without Music, but Davies proved that he was wrong and Glass has no problem admitting that the Bruckner has recorded much of his compositions in the best possible way.
But Words Without Music is more than a book about music. It starts with the memories of his youth in the record store of his father in Baltimore, where he and his brother broke unsold and unsalable records on Sunday morning, because that was the only way to recover some of the invested money. And his father even bought all unsold records in the state for five cents and sold the pieces to the record companies for 10 cents! And it was especially the place where the young Philip Glass became acquainted with classical music, because his father played the records at night while he was in the room above, listening. He talks extensively about his study with Nadia Boulanger, his interest in Eastern religions and yoga, the plumbing and relocation business, the dangerous nocturnal taxi rides, the cautious start of The Philip Glass Ensemble and the final breakthrough. It's the story about a man and his dream, a man and his passion, and it is written in an accessible and often humorous style, because this guy not only knows everything about plumbing, taxis and music, he is also a gifted writer.
Philip Glass - Words Without Music/Woorden Zonder Muziek
Liveright Publishing Company, 2015
Hardcover, English/Engels, 416 pag.
Hardcover, Dutch/Nederlands (uitg.: Hollands Diep)
William LIÉNARD
10/01/2016
---
Als je naar New York gaat om muziek te studeren, zal je eindigen als je oom Henry, vertelde zijn moeder hem in de zomer van 1956. Philip Glass was 19 jaar oud en afgestudeerd aan de Universiteit van Chicago, maar zijn moeder was bezorgd dat hij zou eindigen in vaudevillehuizen en danszalen net zoals zijn oom. Je kunt het haar niet kwalijk nemen, want Philip had gefaald in de toegangsproef van de Julliard School (podiumkunstenconservatorium aan de Upper West Side van Manhattan, New York City) en was blijkbaar alleen geïnteresseerd in muziek. In Woorden Zonder Muziek vertelt de nu 78-jarige muzikant hoe hij erin is geslaagd om uit de vaudevillehuizen en danszalen te blijven en één van de meest succesvolle en wereldberoemde componisten van onze tijd is geworden.

Uiteindelijk ging Philip naar de Julliard School en nadien studeerde hij in Parijs bij Nadia Boulanger. Om te overleven in moeilijke financiële omstandigheden schreef hij muziek voor Amerikaanse openbare scholen en kunsttentoonstellingen, en toen hij definitief terugkeerde naar de Verenigde Staten, werkte hij als verhuizer, was hij taxichauffeur en loodgieter zonder licentie, omdat hij geen muziekleraar wilde zijn voor de rest van zijn leven. Hij wilde componist worden en die droom kwam in 1976 uit na het succes van zijn opera Einstein on the Beach, die meer dan 30 keer werd opgevoerd in Europa (Londen, Parijs, Brussel,..) en 2 keer in de Met in New York City. Daarna vertelde zijn manager hem dat hij 100.000 dollar nodig had om de openstaande rekeningen te betalen... en dus keerde Philipp terug naar het taxibedrijf...
Succes kwam niet gemakkelijk voor Philip Glass, maar hij gaf niet op en langzaam groeide zijn roem en pas na z'n vijftigste kon hij het taxibedrijf vaarwel zeggen om fulltime te componeren dankzij de opdrachten van Europese operahuizen en concertzalen. Zijn relatie met het Bruckner Orchestra in Linz (Oostenrijk), waar zijn oude vriend Dennis Russell Davies werkzaam was als dirigent, was van wezenlijk belang en bleek voor beiden voordelig. Ik geloofde niet dat een Europees orkest mijn zeer Amerikaanse muziek kon spelen, zegt hij in Woorden Zonder Muziek, maar Davies bewees het tegengestelde en Glass heeft er geen probleem mee om toe te geven dat de Bruckner veel van zijn composities op de allerbeste manier heeft uitgevoerd en opgenomen.
Maar Woorden Zonder Muziek is meer dan een boek over muziek. Het begint met de herinneringen aan zijn jeugd in de platenzaak van zijn vader in Baltimore, waar hij en zijn broer onverkochte en onverkoopbare platen braken op zondagochtend, want dat was de enige manier om een ​​deel van het geïnvesteerde geld terug te krijgen. En zijn vader kocht zelfs alle onverkochte zwarte schijven in de staat voor vijf cent en verkocht de stukken aan de platenmaatschappijen voor 10 cent! Het was vooral ook de plaats waar de jonge Philip Glass kennis maakte met klassieke muziek, want zijn vader speelde 's nachts de platen terwijl hij in z'n slaapkamer lag te luisteren. Hij vertelt uitgebreid over zijn studie bij Nadia Boulanger, zijn interesse in oosterse religies en yoga, de loodgieterij en het verhuisbedrijf, de gevaarlijke nachtelijke taxiritten, de voorzichtige start van The Philip Glass Ensemble en de definitieve doorbraak. Het is het verhaal over een man en zijn droom, een man en zijn passie, en het is geschreven in een toegankelijke en vaak humoristische stijl, omdat deze man niet alleen alles weet over sanitaire installaties, taxi's en muziek, maar ook een begenadigd schrijver is.
William LIÉNARD
10/01/2016
---
---