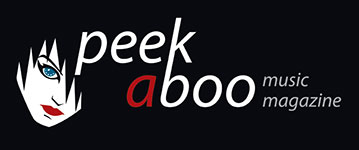 like this cd review
---
ADVANCED ART
Archive
Music
•
CD
EBM
•
Synth Pop / Electro Pop
[87/100]

EK Product
10/01/2016, Jurgen BRAECKEVELT
---
Finnish EBM from the early 90s? Yes, from 1985 to 1995 Advanced Art was part of the Finnish EBM scene. The duo released two albums on Poko Records, in 1993 Product and a year later Force. Now the Italian label EK comes up with the compilation Archive.
This release includes two CDs. Forward includes 17 songs. Some are taken from the two albums, others from the two EPs Scar and Time. The second CD Backwards contains 20 tracks: demos, remixes, singles and some live recordings. A must-have for true fans, but also for EBM-lovers. Despite the fact that the tracks are more than two decades old, they still sound fantastic!
The driving force in Advanced Art is the hard straightforward percussion that is layered with fast synth sequences. Very strange, as it sounds both hard and soft. No frills, just a cold monotone sound with tight bass lines, maintaining both the harmony and melody.
From Nothing To Nothing, Wake Up, 'Til I Beg For Mercy, No-Answers No- Solutions, Lies, Flesh, and Pretender (94 mix) are true EBM-pearls. The drum machines produce deafening rhythms from their electronic brains. This is pure EBM!
Tear Open These Scars, Force Majeure, No Future, Life Before Death tend to sound more as synthpop. My brain spontaneously thinks of Depeche Mode. Some Time and Blind have incredible hard drums, while the vocoders give it a harsh electro touch.
On the second disc (Backward) there are songs that keep you awake. I Am The Labyrinth is very hard electro. The live tracks are nice, after all a lot of people probably never got the chance to see this duo on stage. The unpolished and rough demos are worth listening to, as you notice the evolution of a track. But, it's nothing more than that. By adding the singles, we get the chance to discover the earlier work of Advanced Art that sounds more synth pop than EBM.
Archive is a nice compilation of the (short) career of Advanced Art. Many big EBM acts saw this Finnish band as a teacher, or at least as an example! Their sound is pure, and for me it is a very nice introduction!
Jurgen BRAECKEVELT
10/01/2016
---
Finse EBM uit de vroege jaren 90? Jawel, van 1985 tot 1995 behoorde Advanced Art tot de Finse EBM-scène. Het duo bracht op Poko Records twee albums uit: in 1993 was er Product en een jaartje later Force. Nu komt het Italiaanse EK Product met de compilatie Archive op de proppen.
Deze release bestaat uit twee cd's. Forward telt 17 nummers met daarop een aantal uit de twee albums, alsook een selectie uit de twee ep's Scar en Time. De tweede cd Backward telt 20 tracks. Het gaat om demo's, remixen, singles en wat concertopnames. Een hebbeding voor de fans van het eerste uur dus, alhoewel evenzeer voor de liefhebbers van het genre. Ondanks het feit dat de tracks al meer dan twee decennia oud zijn, klinken ze verdomd lekker!
De drijvende kracht is de harde rechttoe rechtaan percussie die met snelle synthsequenties wordt besprenkeld. Heel bizar, het klinkt immers zowel hard als zacht. Geen tierelantijntjes, maar gewoon een koude monotone klank vol strakke baslijnen, met behoud van zowel harmonie als melodie.
From Nothing To Nothing, Wake Up, 'Til I Beg For Mercy, No answers-No Solutions, Lies, Flesh, en Pretender (94 mix) zijn ware EBM-parels. De drummachines jagen loeiharde ritmes uit hun elektronische brein. Dit is pure EBM!
Tear Open These Scars, Force Majeure, No Future, Life Before Death neigen naar synthpop. Spontaan denkt mijn brein aan Depeche Mode. Some Time en Blind klinken door de ongelooflijke dreunen op de drums en de stemvervormers wat meer harshelectro-achtig.
Op het tweede schijfje (Backward) staan er nummers die je wakker houden. I Am The Labyrinth is snoeiharde elektro. De livetracks zijn leuk omdat heel wat mensen wellicht nooit de kans kregen om dit duo op een podium te zien. Ook de ongepolijste en ruwere demo's zijn de moeite waard, op een leuke manier hoor je de evolutie die een nummer doormaakt, ook al is het niet meer dan dat. Door het toevoegen van de singles krijgen we de kans om het vroegere werk van Advanced Art te leren kennen dat veel meer synthpop dan EBM is.
Archive is een mooi overzicht van de (te korte) carrière van Advanced Art. Heel wat grote namen uit de EBM-scène zagen in deze Finse band wellicht een leermeester of ten minste een voorbeeld. Hun geluid is puur en wat mij betreft, een heel leuke kennismaking!
Jurgen BRAECKEVELT
10/01/2016
---