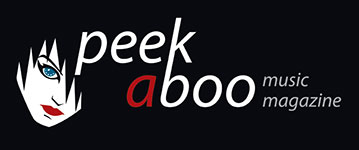 like this cd review
---
]CYLIX[
Alpha
Music
•
CD
EBM
•
Synth Pop / Electro Pop
[65/100]

Life Is Painful Records
18/05/2011, Didier PIETERS
---
]CYLIX[ is a band from Greece that was started by 2 dj's from the Electro/Goth scene, Plasma G and DV/H, in 2000. It still is a duo today, but now with Plasma G and a guy called "Harry".
Talking about their musical influences they refer to bands like DE/VISION, Mesh and the awesome band Neuroticfish. I think you can add a little VNV NATION and a lot of Depeche Mode. They describe themselves as a Synthpop Swedish style/EBM band.
"Alpha" is their first album and it appeared in 2010 on the German label "Life is Painful", that also features bands like Dupont, Estrange (check it out) and Restricted Area.
EBM? Not really. There's far more Synthpop here. Some may consider this a plus. Not me, I'm afraid. Too much "pop" here. Personally I like the darker, rougher, riskier and more original stuff. Why not in Greek, I wonder. That could be a way to be more original. And Greek can work. Have a listen to great Greek punk bands like Ex-Humans, Panx Romana, and Stress!
Best songs?
"Enter", "So Much for Love" and "Deepest Fear", have dancefloor potential. "Exit" is also an interesting track.
Should you buy this? If you're into Synthpop you won't be disappointed. And there are a couple of really good tracks on this CD. Personally I would rather spend my money on something by Neuroticfish, "a greater good, history 1998-2008" for instance.
There is some Belgian input here. Len Lemaire , Ex FRONT 242-member, now Implant, mastered this CD.
Didier PIETERS
18/05/2011
---
]CYLIX[ uit Griekenland werd in 2000 gevormd door 2 dj's uit de electro/goth scene, Plasma G en DV/H. Het is nu nog steeds een duo, maar bestaand uit Plasma G en ene "Harry".
Als het gaat over hun muzikale invloeden refereren ze in hun bio zelf naar bands als DE/VISION, Mesh en het sublieme neuroticfish. Doe daar wat mij betreft een snuifje VNV NATION en een fikse scheut Depeche Mode bij.
Het zijn dus Grieken en ze omschrijven zichzelf als een synthpop Zweedse stijl/EBM band.
"Alpha" is hun eerste album(2010) en werd uitgebracht op het Duitse label "Life is Painful" van onder andere ook Dupont, Estrange (check it out) en Restricted Area.
De nadruk ligt zwaar op synthpop en relatief weinig op EBM. Voor sommige mensen is dit misschien juist een plus. Ik vind het (bijna) allemaal net iets te poppy. Voor mij mag de sound iets donkerder, rauwer, gevaarlijker en vooral: origineler! Waarom niet in het Grieks bijvoorbeeld? Ook een manier om origineel uit de hoek te komen. En het werkt. Luister eens naar interessante oude Griekse punkbands als Ex-Humans, Panx Romana, en Stress. Geweldige stuff!
Beste songs?
"Enter", "So Much for Love" en "Deepest Fear". Niet toevallig de nummers met uitgesproken dansvloerpotentieel en meer naar EBM neigend. Ook "Exit" is een boeiende track.
Moet je dit kopen? Liefhebbers van het synthpopgenre zullen niet teleurgesteld zijn. En er staan een paar echt goede songs op. Ikzelf zou mijn zuurverdiende Eurocentjes echter liever uitgeven aan een CD van neuroticfish, aan "a greater good, history 1998-2008" bijvoorbeeld.
Voor de feitenjagers: er werkte ook een Belg mee aan deze CD (mastering): Ex FRONT 242-lid Len Lemeire, nu Implant.
Didier PIETERS
18/05/2011
---