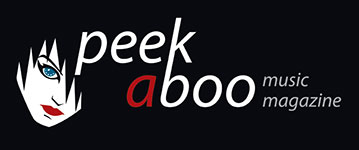 like this cd review
---
HEKATE
Die Welt der dunklen Gärten
Music
•
CD
Folk / Ethnic / Tribal
•
Neofolk
[93/100]

Prophecy Productions
17/05/2011, Ward DE PRINS
---
Seven years after their last release, German neofolk band Hekate bring us their fifth album.
"Die Welt der Dunkle Gardens" is more than just a collection of neofolk compositions. The strong production by Patrick Damiani of Rome and the excellent lyrics lift the level of the songs quite high. Susanne Grosche and Axel Menz's vocals, supported by the trademark Hekate percussion, shine through.
The disc begins with "Byronic Hero", their neofolk version of a poem by Lord Byron. Axel's narrative voice immediately sets the mood. "Jardin d'Anaïs" accentuates the melancholic nature of this disc, with Susan revealing in French how she dreams about me (Je rêve de toi, Je ne t'oublie pas. Si tu rêves de moi? Tu m'as dans ta mémoire?). This atmospheric music continues with "In My Garden" and floats gently into "Soul Journey", with its oriental influences and delicious percussion. You do crave to see them in a sun-kissed concert.
But then dark clouds threaten. Darker and more melancholic, the ensemble continues with a slow-building, mystical "Sanctus". The sinister, bombastic and explosive "Per aspera ad astra" (through hardships to the stars) is the continuation of, and their musical tribute to painter Karl Wilhelm Diefenbach. The beautiful cover was also inspired by the work of this representative of Symbolism.
The album keeps delivering one gem after another. As the quality of this production is so good, I should really mention every song on it. But that would make this review too long.
The album ends beautifully with "House of God", focusing on trancelike percussion, Axel's narrative voice and soaring synthesizers finally triumph us (as if we still needed convincing).
Hekate is back with a great album! Surprise yourself (or someone else) quickly!
Ward DE PRINS
17/05/2011
---
Hekate, de Duitse neofolk formatie brengt zeven jaar na hun laatste release haar vijfde album uit.
"Die Welt der dunklen Gärten" is echter meer dan zomaar een verzameling neofolk composities. Een sterke productie door Patrick Damiani van Rome en de uitmuntende songteksten tillen de songs naar een hoog niveau. De vocalen van Susanne Grosche en Axel Menz, ondersteund door de typische Hekate percussie mogen ook hier weer uitblinken.
Het schijfje begint met "Byronic Hero", hun neofolk versie van een gedicht van Lord Byron en brengt ons met de verhalende stem van Axel onmiddellijk in de mood. "Jardin d'Anaïs" mag daarna het melancholisch karakter van dit schijfje onderstrepen waarbij Suzanne in het Frans verhaalt hoe ze over me droomt (Je rêve de toi, Je ne t'oublie pas. Si tu rêves de moi? Tu m'as dans ta mémoire?). Met "In My garden" kabbelt deze sfeervolle muziek rustig verder om over te gaan in "Seelenreise" dat met zijn oriëntaalse invloeden en overheerlijke percussie je doet hunkeren naar een zonovergoten concertje van hun.
Maar dan trekken de donkere wolken samen. Grauwer en meer melancholisch vervolgt het gezelschap met het langzaam opbouwende, bezwerende "Sanctus". Het dreigende, bombastische en explosieve "Per aspera ad astra" (door moeilijkheden naar de sterren) is er de voorzetting van, en hun muzikale hommage aan schilder Karl Wilhelm Diefenbach. Ook voor de mooie hoes heeft het gezelschap zich gebaseerd op de werken van deze vertegenwoordiger van het symbolisme.
Het plaatje blijft de ene parel na de andere opleveren. Om er recht aan te doen zou ik eigenlijk elke song apart moeten vermelden en bespreken, maar dat zou ons toch iets te ver leiden.
Er wordt in mooiheid geëindigd met "House of God", waarop de fantastische repetitieve percussie, Axels narratieve stem en zweverige synthesizers ons definitief overtuigen (voor zover dat nog nodig was).
Hekate is terug met een parel van een plaatje! Verras snel jezelf (of iemand anders)!
Ward DE PRINS
17/05/2011
---