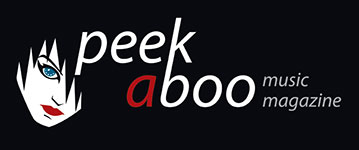 like this cd review
---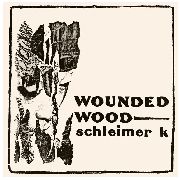 SCHLEIMER K
Wounded Wood
Music
•
CD
New wave
•
Post Rock
[81/100]

Infrastition
15/05/2011, Didier BECU
---
To the never ending series of essential records being rereleased, you can now add Schleimer K as well.
Nowadays, this might seem quite impossible, but thirty years ago, it was only natural that music not only had a message but also contained some art. The 80s were perhaps dark and without hope, but people at least used their heads. The fact that we mention this in the introduction, is the best proof thereof.
A duo that fits this category perfectly is without any doubt Schleimer K, consisting of the Brit Michael Wolfen and the Frenchman Dominique Brethes. In those times, they liked to shock, by appearing on stage in bondage outfits, which led people to categorize them as Dadaistic and their music quickly got compared with the likes of Cabaret Voltaire.
Today, such sounds are described as minimal wave. What struck us the most, was that Schleimer K sometimes sound like Tuxedomoon at their most poppiest, although still with a nice new wave-edge. Simply put, this is an essential sound of the 80s.
"Wounded wood" was Schleimer K's last record, after which they disappeared in the same unnoticed way they came.
Since you will only find this record in some E-Bay collections, thus most likely quite expensive, we dare to say that this release is indispensable!
Available, just like everything else on Infrastition, at your Wool-E-Shop.
Didier BECU
15/05/2011
---
Aan het rijtje essentiële platen die heruitgebracht worden, mag je vanaf heden ook Schleimer K toevoegen.
Ook al lijkt dit vandaag onmogelijk, dertig jaar geleden was het de doodnormaalste zaak van de wereld dat muziek niet alleen een boodschap had, maar dat er ook wat kunst aan te pas kwam. De jaren '80 waren misschien wel zwart en zonder hoop, maar men dacht destijds tenminste na. Dat we zoiets in een intro vermelden is daar trouwens het beste bewijs van.
Een duo dat in dit rijtje thuishoorde, is zonder meer Schleimer K, bestaande uit de Brit Michael Wolfen en de Fransman Dominique Brethes. In die tijd choqueerde men graag, door gehuld in bondagepakken het podium te beklimmen, waardoor ze al vlug onder de noemer van het Dadaïsme werden geplaatst en bestempeld werden als een new wave-act in de trant van Cabaret Voltaire.
Tegenwoordig noemt men zoiets minimal wave. Ons viel het vooral op dat Schleimer K bij momenten klonk als de meest poppy tracks die Tuxedomoon ooit gebracht heeft, weliswaar met een serieus new wave-kantje. Een uitgebreide omschrijving, waarmee we enkel maar willen zeggen dat dit een essentieel new wavegeluid uit de jaren '80 is.
"Wounded wood" was de laatste plaat van Schleimer K en daarmee verdwenen ze even geruisloos als ze opkwamen.
Aangezien deze plaat hooguit kan teruggevonden worden bij één of andere E-Bay platenverzamelaar, en dus aan een onbetaalbare prijs, zouden we durven zeggen: een essentiele release!
Alles van Infrastition is verkrijgbaar bij Wool-E-Shop.
Didier BECU
15/05/2011
---