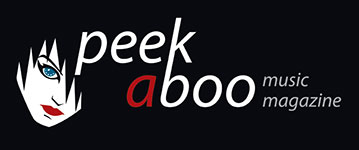 like this cd review
---
VARIOUS ARTISTS
Domestic Pop Deux
Music
•
CD
Indie
•
New wave
[70/100]

14/05/2011, Didier BECU
---
One of the most interesting things in music must be compilations, but nothing as worse as reviewing one, let alone reading a review as such.
Of course it depends on what a compilation means to you. For some it's nothing but a lame way to own the most played songs on the radio whereas others (musicfanatics we mean, and we guess that's what Peek-A-Boo-readers are) see a compilation like some discovery.
This compilation features sixteen bands that no one ever has heard of. It are all indiebands that have found their inspiration in the electronic sounds from the 80's and with having said this, you know we mean there is a lot of New Order thrown in here.
The label itself describes it as the kind of album that is full of popmusic, pop as it's made by the likes of Devo or Flying Lizzards, not the bloody Black Eyed Peas!...mind you, that sort of thing will never be reviewed here.
Who are these bands you say? Well...Nazca Lines, Cherry Chapstick, Coolrungs, Munch Munch, Bumble Bees, Social Climbers or El-G for instance. You never heard from them? None of us either, but just like with every exploring journey you discover sometimes good things, bad things and brilliant ones…who they are? You are the Sherlock Holmes to find out!
Didier BECU
14/05/2011
---
Niks zo moois dan naar een compilatie luisteren, maar weliswaar niks zo erg dan een compilatie te gaan bespreken, laat staan dat je er een recensie over leest.
Natuurlijk hangt veel er van af hoe je het concept van een compilatie bekijkt.
Enerzijds heb je het gemakzuchtig aspect van vele kopers die al de "grootste hits" van hun idolen op één cd verzameld willen zien, maar anderzijds opteren de echte muziekliefhebbers (wedden dat dit PeekABoo-lezers zijn?) voor een soort van ontdekkingstocht.
Op deze compilatie hebben de zestien groepen als een gemeenschappelijke factor dat het bands betreft waar geen mens ooit van gehoord heeft. Wel zijn het stuk voor stuk indiegroepen die zich vooral lieten inspireren door de electronicaklanken van de jaren '80 (en dit gezegd zijnde, mag je daar meteen een hoge portie New Order aan toevoegen).
Zelf omschrijft het label dit als een plaat die bol staat van de pop, maar dan wel popmuziek van het kaliber van Devo of Flying Lizzards, en niet die van de Black Eyed Peas en troost je, geen haar op ons hoofd dat er dan aan denkt om zoiets te gaan reviewen.
Wie de groepen nu zijn? Tja, Nazca Lines, Cherry Chapstick, Coolrungs, Munch Munch, Bumble Bees, Social Climbers of El-G bijvoorbeeld. U kent er geen één van? Wij ook niet, en net zoals bij een goede ontdekkingstocht hoor je hier goede dingen, briljante dingen en soms iets mindere dingen...welke dat nu zijn?
De Sherlock Holmes van dienst dat bent u!
Didier BECU
14/05/2011
---