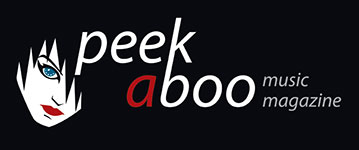 like this cd review
---
ECHO AND THE BUNNYMEN
Meterorites
Music
•
CD
Dark Pop
•
Indie
•
New wave
[80/100]

429 Records
29/09/2014, Paul PLEDGER
---
It's been five years since their last studio album The Fountain and a damned sight longer since their last great album, probably 1997's exemplary Evergreen truth be told.
Finally, the Ian McCulloch bragging rights are justified - to quote him from the band's website, Meteorites is indeed celestial and untouchable, certainly if compared to recent musical outpourings.
And right from the off you know you're in for the Bunnymen sound of old. The title track fades into earshot, soaked in strings and reveals a more heartfelt Mac at the helm, crooning an emotive ballad of sorts and setting the hopeful listener up for what has previously been a rollercoaster ride but is now a full-on open-road experience, minus the car crashes.
Produced by Youth and now on a new label (via Pledge Music), that newly-found confidence permeates much of the album, not least on what ought to be a killer single in Holy Moses and the powerful, almost Electrafixion-like Constantinople. And McCulloch and Sergeant don't stop there - there's the belter of a recent single Lovers On The Run to enjoy, as well as a run of three or four consistently rewarding songs right up until the album's closer, New Horizons which, to these ears, might have made a great start to what is essentially a fresh start.
If you'd normally baulk at any song called Market Town, your fears might be realised when you cop an earful of the lyrics. But it's an insistent groove that will eventually win you over, not least as it's been pieced together like a good old '80s 12" extended version - well worth nearly 8 minutes of your time, at any rate. Oh for the good old days of '80s sixth-form discos, this would go down a storm.
So then, if you've been doubting Big Mac's pre-release gumph every time his beloved band released an album in the last decade or so, I can promise you this - Meteorites, for the most part, delivers and Echo and the Bunnymen's star has risen once again.
This review also appeared on Flipside Reviews
Paul PLEDGER
29/09/2014
---