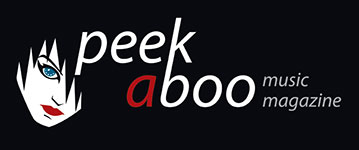 like this cd review

---
ATARAXIA
Wind at Mount Elo
Music
•
CD
Ethereal / Heavenly Voices
•
Folk / Ethnic / Tribal
•
Neoclassical
[92/100]

Ark Records
27/09/2014, Ward DE PRINS
---
Since more than twenty years, the Italian band Ataraxia brings us their atypical version of neoclassical music. Throughout their work their style varies, without compromising the neoclassical concept. This happens once again on their latest album Wind at Mount Elo in where the electric guitar provides an extra atmosphere.
This guitar sound is perfectly used and creates (in addition to the great percussion, spacey synths and of course the fantastic voice of Francesca) a balanced album. As often, I listened to this album with headphones on, sprawled on the couch. The first few times I listened to this CD my mind drifted away, driven by their (often) quiet and relaxing compositions. Only after a few listens, I could (consciously) focus myself on this review.
Partly because of the sound of the electric guitar the album has a more darkwave atmosphere, though the voice of Francesca remains of course very unique. Thus Absorbed could have been a Clan Of Xymox-song. The same can be said about Lost Cosmonaut , but this time added with freaky synths and a dreamy, ambient voice.
However, there are also more "classic" Ataraxia-compositions on this new album, such as the beautiful, slow progressing Espirito del Agua on which the symbiosis of these musicians approaches perfection for me.
And so Ataraxia renewed itself again an umpteenth time and once again succeeded to deliver a delicious album. Enter their realm and muse along...
Ward DE PRINS
27/09/2014
---
Het Italiaanse gezelschap Ataraxia brengt al meer dan twintig jaar hun eigenzinnige versie van neoklassieke muziek. Doorheen hun oeuvre is hun stijl wel gevarieerd, zonder weliswaar afbreuk te doen aan het neoklassieke concept. Zo ook op hun laatste album Wind at Mount Elo waarbij de elektrische gitaar voor extra sfeer zorgt. Deze wordt meteen perfect ingezet. De heerlijke percussie, zweverige synths en uiteraard de fantastische stem van Francesca zorgt voor een uitgebalanceerd album.
Zoals vaak beluisterde ik dit album met een koptelefoon, languit liggend in de zetel. Bij de eerste luisterbeurten mijmerde ik steeds weg, gedreven door hun (vaak) rustige en relaxerende composities. Het was dan ook pas na enkele draaibeurten dat ik me (bewust) kon focussen op deze review.
Mede door het geluid van de elektrische gitaar baadt het album meer in een darkwave sfeertje, al blijft het stemgeluid van Francesca zeer apart. Zo zou Absorbed best een Clan Of Xymox-song kunnen zijn. Ook Lost Cosmonaut past daarbij, doch ditmaal aangevuld met freaky synths en een zweverige, ambient-achtige stem.
Er staan echter ook meer "klassieke" Ataraxia-composities op dit album zoals het schitterende, rustig voortkabbelende Espirito del Agua waarop de symbiose van deze muzikanten voor mij de perfectie benadert.
En zo heeft Ataraxia zichzelf weer voor de zoveelste keer vernieuwd en zijn deze muzikanten er wederom in geslaagd om een heerlijk album af te leveren. Treedt binnen in hun wereld en mijmer mee…
Ward DE PRINS
27/09/2014
---