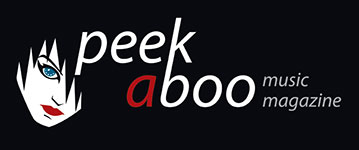 like this cd review
---
VARIOUS ARTISTS
Of Factory New York
Music
•
CD
Electro
•
Industrial
•
Minimal
•
New wave
•
Post Punk
•
Techno
[90/100]

Factory Benelux
22/09/2014, Paul PLEDGER
---
During the eighties, as well as Manchester and Brussels, Factory Records also represented their brand in New York. With Michael Shamberg at the helm, the short-lived offices of Factory US, America and OFNY released the pick of the UK arm's catalogue, often in different sleeves and with all-important contrasting catalogue-numbers. Musically, this Big Apple-based subsidiary kept Factory's core (sorry) values by releasing select cuts from Tony Wilson's established catalogue back home.
For the first time since 1987's Young Popular & Sexy, the New York branch is given some props on a compilation with a mission - to raise money for the label's founder and his debilitating illness (Shamberg has been struck down with mitochondrial disease since 2006). New Order have previously offered their services to raise much-needed funds for his treatment, the odd show here and there, and they've given their blessing to this explorative double-vinyl (single CD) overview of OFNY's greatest hits.
As you'd expect, there are many songs present that were also issued in the UK and Europe - Quando Quango's proto-house classic Love Tempo, Section 25's motorik electro-romp Looking From a Hilltop and Cabaret Voltaire's majestic Yashar with John Robie at the helm are just three huge highlights on here - but there are exclusives too. Ike Yard might only be familiar to Crepuscule collectors in the UK but in the US they've issued a handful of acclaimed eerie ambient-rock albums and singles. Not a million miles away from Mogwai, Kino is taken from the US issue of the band's debut-album, an opus certainly worth investigating.
Of particular interest to New Order fans is the rare 1989 live recording of Your Silent Face, while Do The Du from A Certain Ratio's US EP still sounds like funk from another planet. For me though, I nominate Marcel King's glorious Reach For Love as track of the album. Presented here in its US Remix form (by Madonna's stooge Mark Kamins), King's celestial vocal transcends most soul vocalists of the era, turning in an emotional string-soaked disco romp that never seems to age.
King was quite 'un-Factory' but not 'un-OFNY' - despite its short existence, the Stateside wing of Factory was so damned cool with selective releases built to last - King's was one of them. Others include a couple of Arthur Baker contributions - Come On from the Salvation soundtrack and his bright and breezy handling of Anna Domino's Summer - plus the more left-field Thick Pigeon with their minimal metro-blues track Subway (also issued on uber-cool Crepuscule).
In the interests of goodwill and fundraising, give it up for Michael Shamberg's unsung tenure as label manager and video executive and support the cause - buy the best Of Factory New York, very much a label in its own right.
This review also appeared on Flipside Reviews
Paul PLEDGER
22/09/2014
---