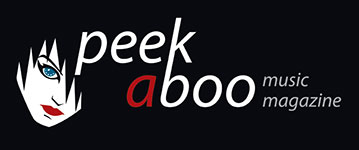 like this movie classics review
---
ATOM EGOYAN
The Adjuster
Movie
•
Movie classics
Arthouse
[65/100]

22/09/2014, Didier BECU
---
Recently we were mentioning the very strange cinema by Leos Carax. A director about whom the same things can be said is the Armenian-Canadian Atom Egoyan. If you don't count Felicia's Journey from 1999 in where the late Bob Hoskins didn't have very nice things in mind with a young girl then you easily can conclude that his works are a very hard nut to crack.
The goal from Egoyan is not to find a story, but just narrating what happens with some individuals who have nothing in common with each other, except the fate that they bump into each other. A nice example is The Adjuster from 1991.
Noah Render (Elias Koteas) is an insurer who helps people who lost everything because a fire destroyed their household. Render meets very different persons, but most of them are individuals who have lost all senses: people who enjoy excesses that our society rejects. Of course this leads to extravagant cinema: for example a mature woman who enjoys the pleasures of a baseball team while her husband watches. At the end however, we'll see that Render is also an odd fellow who can't handle reality.
We are not saying that The Adjuster is a masterpiece as that's surely not the case, but it is a movie that creates new borders and raises a middle finger to the laws that are set by Hollywood. If you ever should start the trip, don't expect that you will understand it completely as you won't. There used to be a time when the Canadian press included this one in their list of best Canadian movies of all time, but these days are over. What you see in The Adjuster are unusual stories, but deep down below you know it happens in every street!
The Adjuster is still available in the Benelux on Concorde Film and what's more: you often can find it in the bargain section! Imagine what some unaware people think once they start to watch!
Didier BECU
22/09/2014
---
Onlangs hadden we het over de onconventionele cinema van Leos Carax. Een cineast die ook zo'n films maakt is de Armeens-Canadese Atom Egoyan. Als je zijn in 1999 verschenen Felicia's Journey niet meetelt (waarin wijlen Bob Hoskins niet zo'n goede voornemens met een tienermeisje heeft) dan kun je gerust stellen dat het gros van diens werken bijna niet te doorgronden zijn.
Egoyan is niet op zoek naar een verhaal, maar schetst het relaas van verwarde individuen die eigenlijk (op het toeval na) niets met elkaar hebben te maken. Een mooi voorbeeld daarvan is The Adjuster uit 1991.
Noah Render (Elias Koteas) is een verzekeringsagent die getroffen gezinsleden er opnieuw probeert bovenop te helpen wanneer hun inboedel door een woningbrand is verwoest. Render ontmoet mensen van alle slag, maar vooral gaat het om karakters die het noorden kwijt zijn. Mensen die zich verlenen aan excessen die de modale maatschappij verwerpt. Soms leidt dit tot extravagante cinema: bijv. een rijpe vrouw die het met een baseballteam naar haar zin heeft terwijl manlief toekijkt. Gaandeweg merken we dat Render eveneens een zonderling is die nauwelijks de realiteit aankan.
Beweren dat The Adjuster buitengewone cinema is, doen we niet, wel is dit het soort filmkunst die grenzen probeert te verleggen en langer dan de modale Hollywoodneus kijkt. Mocht je eraan beginnen, doe dan ook geen moeite om alles te begrijpen, dat lukt toch geen mens. In deze prent die ooit nog door de Canadese pers in hun lijstje van allerbeste binnenlandse films werd gestopt wordt je vooral als kijker met je neus op ongewone feiten (die zich weliswaar wellicht in elke straat afspelen) gedrukt.
The Adjuster is zeer vlot in de Benelux via Concorde Film te krijgen en ligt zelfs vaak in de uitverkoopbakken. Een ongewone plaats, want heel wat kijkers zullen niet weten wat hun overkomt!
Didier BECU
22/09/2014
---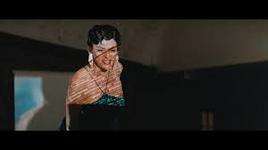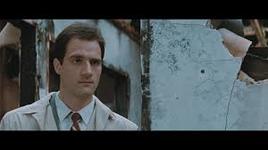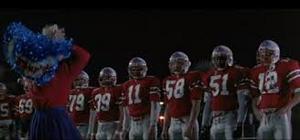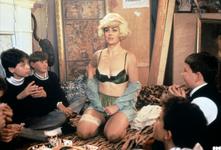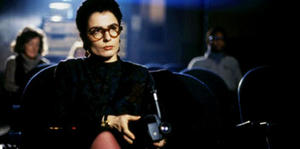 ---