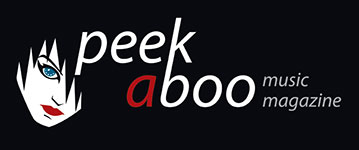 like this cd review
---
VARIOUS ARTISTS
Frontline presents roots/presents dub
Music
•
CD
Dub/Roots/Reggae
Virgin Records
22/09/2014, Paul PLEDGER
---
Released as a pre-taster for an upcoming 5-CD box-set, Virgin's highly-regarded reggae and dub offshoot Front Line's immense roster and catalogue comes under scrutiny once again with two simultaneous CD releases of many highlights.
The Roots set doesn't feature anything the true Front Line fan doesn't have or need but is a pretty conclusive showcase nonetheless. Big Dread, Tapper Zukie, U Roy and Prince Far-I toast their way through some landmark tracks with voices borne of healthy portions of ganja, liquor and social hardship - Chalice In The Palace, House Of Dread Locks and Blackman Land don't just say everything in the titles alone - while the sweeter mercurial intonations of Gregory Isaacs, I Roy, Johnny Clarke and The Mighty Diamonds ensures the listener experiences the transcendental harmonies and melodies that gave Branson's empire a successful Jamaican string to its bow.
Better is the Dub collection. Here the trainspotters will spy several unreleased dubs from the vaults including The Twinkle Brothers' Pharoah Dub, Jah Lloyd's Dub Of Sound and the previously-imported Soon Forward dub from Gregory Isaacs. Hard to find 12" cuts are plentiful yet it's the short and sweet 7" versions that really make the chests pound and the eyes water. If you aren't moved by the Academy Award version of Johnny Clarke's Crazy Baldheads or the dub of Borne I by Prince Far-I and the Arabs, you are clinically dead.
Apart from a couple of unchecked catalogue number/format errors in the track-listings on the Roots booklet, every attention to detail has been observed with both CDs with brief but informative sleevenotes. But they'll need to employ a proof-reader to avoid a recurrence on the box set. These things matter to us nerds.
This review also appeared on Flipside Reviews
Paul PLEDGER
22/09/2014
---