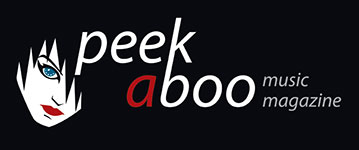 like this cd review
---
RUTS D.C.
Rhythm Collision Volume 1
Music
•
CD
Dub/Roots/Reggae
•
Punk
[90/100]

Rhythm Collision
04/12/2014, Paul PLEDGER
---
In 2013, the refreshed punk-cum-reggae stalwarts recorded and released the follow-up to this inaugural chapter in the Rhythm Collision series - it was merely thirty years in the making. Listening to both volumes simultaneously today, you can hardly tell the difference in the decades - if anything, Volume 1 is even more timeless than its successor.
Recorded with the mighty Mad Professor in 1982 and armed with a collective low income, high spirits and a sack full of freshly-imported happy-grass, Volume 1 isn't just a straight-forward dub album. Sure, there are a handful of skankathons here, in particular Whatever We Do and the title-track, but there are also a few funk workouts such as Push Yourself - Make It Work, which wouldn't sound out of place on A Certain Ratio's Sextet album or ESG's earlier EPs, and the echo-filled spaced-out trip-hop of Militant.
The Ruts trio of Jennings, Ruffy and Fox gelled together perfectly as a punk outfit and it was to many people's surprise they could hack it as a reggae-funk unit - the proof is in the music. With back up from harmonica-wielding Mitt Gamon and some 'ghost-sax' via Dave Winthrop, Mad Professor guided the session by mutual respect between the producer and artists, pausing only to blend his own spacey reverbs, otherworldly echoes and bubbles into the mix. Check out Love and Fire for some serious dub from the gut, putting the bass into basement and a smile on your face.
Also included on this expanded edition are three unreleased nuggets including the atmospheric Spears Edit reworked by Lee Groves with additional keyboards - it. is. beautiful.
After various issues of this album on different formats over the years (vinyl, MC and CD), it's great to just have it back on the radar again (hopefully, a vinyl repress will be forthcoming soon). I implore you to bag both this and the lively volume 2 as soon as possible.
This review also appeared on Flipside Reviews
Paul PLEDGER
04/12/2014
---