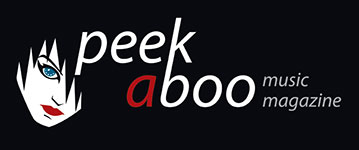 like this book review
---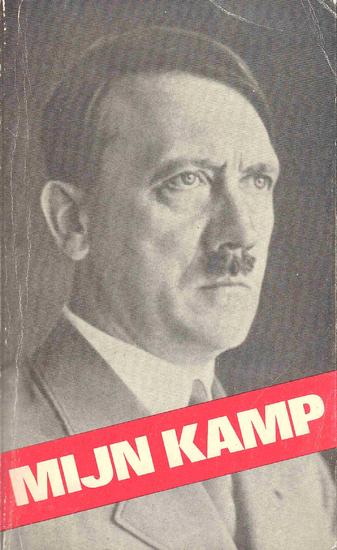 ADOLF HITLER
Mein Kampf
Book
Historical
[40/100]

02/12/2014, William LIÉNARD
---
Disclaimer:
Mein Kampf by Adolf Hitler is not only a highly controversial book, even now it still arouses in many people a sense of disgust because of the racist ideas that are expressed in it. The editors of Peek-A-Boo are well aware of this sensibility and thus the sole purpose of this review is to put the book in its historical context. For the rest, it should be clear to everyone that PAB explicitly dissociates from the deeds and words of Adolf Hitler.
Review:
How would Europe be like if Adolf Hitler in 1907 - he was 20 years old – had succeeded the entrance examination to the Vienna Art Academy? We will never know, just as we do not know how Europe would look like if he had won the Second World War for Germany in 1945. What we do know is that it was his ambition to become a painter and that the suggestion to do something with architecture was senseless because he left school at the age of sixteen without a diploma, the basic requirement for studying engineering. He found a job as a day labourer in construction, but because of his controversial political views he was dismissed quite often and his five year stay in Vienna was therefore mainly marked by hardship, hunger and the prolonged stay in a hospice. A lost life, it seems, and surely not the best starting position for a career as party leader and dictator of one of Europe's most powerful states. But that position Adolf Hitler surprisingly reached on his 44th birthday when the German President, Paul von Hindenburg, reluctantly offered him the post of chancellor (prime minister) in January 1933. The conservative politician Franz von Papen was responsible for that choice, because he thought that the very popular Adolf Hitler could be kept short by a majority of conservatives and Catholics in the new cabinet. His presumption was wrong, because Papen did not take into account that Adolf Hitler detested parliamentary democracy and that he would do everything in his power to destroy it if he got the chance. The burning of the Reichstag (end of February 1933) gave him the excuse he needed.
But it did not occur to Franz von Papen to inform on the ideas of Adolf Hitler and that's a shame because Hitler's thoughts on parliament and democracy, Marxism and socialism, Jews and non-Germans in general, were gathered in Die Abrechnung (The Reckoning), written during his stay in the prison of Landsberg a/d Lech in 1924, after a failed coup in Munich. After his release (he was sentenced to 5 years but was only imprisoned for 10 months) he added Die National-Sozialistische Bewegung (The National Socialist Movement), issued in 1926. The first part was a bestseller during the Weimar Republic (1918-1933). In 1932, both parts were issued as Mein Kampf of which until 1945 around 11 million copies were sold in Germany, making Adolf Hitler a pre-war Deutsch Mark millionaire. In Germany the book is banned since World War II, as well as in the Netherlands. In Britain and the US it is freely available.
For today's readers Mein Kampf is a difficult book and certainly not a book that one reads to relax. And he who believes to become a full-fledged Nazi in a couple of hours, will be disappointed, because Hitler's writing style is baroque and cumbersome with long sentences, endless repetitions and little logic in the sequence of ideas. Most chapters are boring and as pedantic as his later speeches, because Hitler needed a few hours for what an animated speaker could tell in a fraction of the time. His exposition of the political system in the Austria-Hungary is largely true, but his conclusions are the logical consequence of his highly subjective interpretation of the state of affairs. His reasoning is hard to follow and given the distance in time, extremely dated. The best section in part 1 is the biographical portrait of his youth and his difficult years in Vienna, because that part is spared the preachy and pushy tone of the rest of the book. After an overview of developments in Austria-Hungary in the following chapters, Hitler gives a political, socio-economic, social and cultural analysis of the situation in Germany, and it is remarkable that he has nothing good to say about German society, where syphilis is rampant, the arts are dominated by Cubism and Dadaism, humanism is glorified, nothing is done to stop the declining church attendances, education is inferior, politicians are corrupt and the army is too small to protect the territory and the German people against its European enemies. Xenophobia in all directions, but luckily, Adolf Hitler has a solution for all the problems of modern society.
The most essential part of Die Abrechnung is the chapter on People & Race, for in it he stresses that the white race, the Aryans of Europe and America, is elevated above all other races as a result of its unique creativity and resourcefulness. The survival of the human species lies in its hands - what else would you expect? – but it is on all fronts opposed by the Jewish race as the vanguard of international capitalism. To prove that the Jewish race is bad and inferior, Adolf Hitler uses all popular clichés and even The Protocols of the Elders of Zion are referred to to sustain his argument. The American edition of The Protocols was sponsored by car manufacturer Henry Ford in 1920, who publicly apologized in 1927 because it was a proven forgery. But still in the early thirties Ford expressed his appreciation for Nazi Germany on different occasions.
In the last chapter of Part 1 Adolf Hitler discusses the expansion of the NSDAP (Nazi Party) until his arrest in 1924 and in Part 2, he describes the conditions for a good functioning national socialist party (14 points), the role of propaganda for influencing the people, whereby he points out, among other things, that social progress is very importance to get a mass movement off the ground. Of course, the bad position of Germany since the peace treaty of Versailles is discussed (1918), the reasons why Germany lost the war, and Adolf Hitler looks at the future: what alliances are possible and useful, in what direction can the German territory be expanded and why has Germany the right to self-defense.
Hitler's worldview was shaped by the unstable political situation in Austria-Hungary in the second half of the 19th century, where the working class was plagued by severe poverty and appalling living conditions, according to the author due to greedy rulers (Habsburgers) and a political clique, barely interested in social issues. In a very early stage Hitler was in favour of a reunification of the German-speaking Austrians with the so-called German motherland, because since the introduction of parliamentary democracy 10 million German speaking Austrians were dominated by 40 million Slavs from the east of the empire and he feared for an irreversible process of assimilation. At the same time he noted that there were some 200,000 Jews living in Vienna, who - he believed - were over-represented in the cultural sector and in the press and were able to introduce their Marxist ideas easily into society. Capitalism, Marxism and Zionism were clearly difficult concepts for the little man of Linz, because his assertion that Marxist Jews were the lubricant for foreign capitalism in Austria-Hungary and later in Germany, it is a crooked thought, unless you are a gullible and uncritical reader, unaware of the political and socio-cultural evolution in Europe since WWI.
Is Mein Kampf an exciting and highly readable book? No. Is Mein Kampf an interesting book? No. Mein Kampf is primarily a book for historians, because the relevance of the material for the average reader is almost zero after 90 years. Politically and socio-economically Europe has become a completely different continent since then (capitalism is the base of the economic system; the Jews have lost their important place in social life due to the murderous policy of the Nazis, or they left for America when they still could), and most Western Europeans are much less anti-Semitic than their ancestors before World War II. We do not like to hear it, but our ancestors were much more anti-Semitic then, or were Martians responsible for pogroms against Jews in Europe since the Midde Ages?
In November 2014 an Amsterdam bookseller was acquitted by the court following a complaint about the sale of a copy of Mein Kampf. The judge ruled that a penalty is no longer relevant because everyone can now easily purchase the book over the internet or even download it without getting problems. Mein Kampf remains banned in the Netherlands because of the insulting tone to Jewish fellow citizens. The latter is obviously a valid argument, although banning a book can never be the perfect solution, or as the Dutch publisher in the introduction to this edition (1982) writes: all the historic greats who at some time presented their views in writing, are represented in the bookstore: Lenin, Stalin, Trotsky, Marx - and their books are sold every day, not because one agrees with their doctrine - Stalin made millions of victims - but to know. 'The Anarchist Cookbook' explains in detail how to manufacture Molotov cocktails and bombs, and how to unleash riots and chaos. It probably makes more claim to the qualification 'dangerous'. But it's freely available on the internet.
The fear that people would make the ideas of Hitler their own, remains high, but there are certainly more concise and better written books on the subject than this Mein Kampf, in which the author needs 850 pages to explain what others – after some redaction – can tell on half the space used (and a fourth if you would delete all the repetitions and nonsense).
William LIÉNARD
02/12/2014
---
Vooraf:
Mein Kampf van Adolf Hitler is niet alleen een zeer omstreden boek, het wekt ook nu nog bij heel veel mensen een gevoel van afschuw op wegens de racistische ideeën die erin aan bod komen. De redactie van Peek-A-Boo is zich daar terdege van bewust en deze recensie heeft dan ook als enige doel het boek in zijn historische context te plaatsen. Voor de rest moet het voor iedereen duidelijk zijn dat PAB zich expliciet distantieert van de daden en de woorden van Adolf Hitler.
Recensie:
Hoe zou Europa eruitzien mocht Adolf Hitler in 1907 – hij was toen 20 – in het toegangsexamen aan de Weens kunstacademie zijn geslaagd? We zullen het nooit weten, net zoals we niet weten hoe Europa eruit zou zien mocht hij in 1945 de Tweede Wereldoorlog in het voordeel van Duitsland hebben beslecht. Wat we wel weten is dat hij z'n ambitie om kunstschilder te worden op mocht bergen en dat de suggestie om iets met architectuur te doen niet tot de mogelijkheden behoorde gezien hij op zestienjarige leeftijd van school was gegaan zonder diploma, de voorwaarde om een studie bouwkunde aan te kunnen vatten. Er bleef hem niet veel over dan als dagloner aan de slag te gaan in de bouw, maar wegens z'n controversiële politieke mening werd hij vaak ontslagen en z'n vijfjarig verblijf in Wenen werd dan ook voornamelijk getekend door ontbering, honger en het langdurig verblijf in een armenhuis. Een al op voorhand verloren leven, lijkt het wel en alvast niet de beste startpositie voor een carrière als partijleider en dictator van één van Europa's machtigste staten, maar die positie bereikte Adolf Hitler verrassend genoeg op z'n 44ste toen de Duitse rijkspresident Paul von Hindenburg hem met tegenzin in januari 1933 de functie van rijkskanselier (eerste minister) aanbood. De conservatieve politicus Franz von Papen lag aan de basis van die keuze, want hij meende dat de zeer populaire Adolf Hitler door een meerderheid van conservatieven en katholieken in het nieuwe kabinet kort kon worden gehouden. Zijn voorspelling kwam niet uit, want Von Papen hield er geen rekening mee dat Adolf Hitler de parlementaire democratie verfoeide en alles in het werk zou stellen om ze zo gauw mogelijk op te ruimen, waaraan hij al heel gauw begon na de Rijksbranddag (eind februari 1933) die als een godsgeschenk in z'n schoot viel.
Maar bij Franz von Papen is het wellicht niet opgekomen om zich vooraf te informeren over het gedachtegoed van Adolf Hitler – of hij nam het niet ernstig - en dat is jammer, want wat Hitler dacht over parlement en democratie, over marxisme en socialisme, over joden en niet-Duitsers in het algemeen, dat had hij al bijna 10 jaar eerder, in 1924, tijdens z'n verblijf in de gevangenis van Landberg a/d Lechna na een mislukte coup in München, gedeeltelijk neergeschreven in Die Abrechnung (uitgegeven in 1925). Na z'n vrijlating (hij kreeg 5 jaar maar zat uiteindelijk maar 10 maanden in de gevangenis) voegde hij daar Die national-sozialistische Bewegung (uitgegeven in 1926) aan toe. Het eerste deel was zowaar een bestseller tijdens de Weimarrepubliek (1918-1933). In 1932 werden beide delen samen uitgegeven als Mein Kampf en tot 1945 werden er in Duitsland zo'n 11 miljoen exemplaren van verkocht. In Duitsland is het boek sinds de Tweede Wereldoorlog verboden, net zoals in Nederland. In Groot-Brittannië en de VS is het vrij verkrijgbaar.
Voor hedendaagse lezers is Mein Kampf een moeilijk boek en beslist geen koffietafellectuur. En wie meent in een paar uur tot een volwaardig nazi te kunnen uitgroeien, die is er aan voor de moeite, want Hitlers schrijfstijl is barok en omslachtig met lange zinnen, oneindig veel bij- en tussenzinnen, heel veel herhalingen, weinig logica in de opeenvolging der ideeën en het boek is vooral saai en belerend zoals z'n latere toespraken dat waren, want Hitler had uren nodig voor wat een bevlogen spreker in een fractie van die tijd kon vertellen. Zijn uiteenzetting over het politieke systeem in de Donaurepubliek Oostenrijk-Hongarije is grotendeels waarheidsgetrouw, maar de conclusie past precies in zijn zeer subjectieve visie op de gang van zaken en ook hier is z'n gedachtegang moeilijk te volgen en de thematiek, gezien de afstand in de tijd, sterk gedateerd. In deel 1 blijven vooral het biografisch portret over zijn jeugd en zijn moeilijke jaren in Wenen overeind, want dat wordt gespaard van de prekerige en opdringerige toon van de rest van het boek. En na een overzicht van de ontwikkelingen in Oostenrijk-Hongarije, krijgt de lezer in het vervolg van deel 1 een politieke, sociaal-economische, maatschappelijke én culturele analyse van de toestand in Duitsland, waarbij moet worden aangestipt dat Hitler geen splinter heel laat van de Duitse samenleving, waar syfilis welig tiert, de kunst wordt verziekt door Cubisme en Dadaïsme, het humanisme wordt opgehemeld, aan het teruglopend kerkbezoek niets wordt gedaan, het onderwijs minderwaardig is waardoor de jeugd verslapt en het nationalisme teloor gaat, politici corrupt zijn en zich laten misleiden door marxisten en joden, en het leger te weinig geld ter beschikking heeft waardoor het onmogelijk het Duitse grondgebied en de Duitse bevolking kan beschermen tegen z'n Europese vijanden. Xenofobie in alle richtingen dus en uiteraard heeft Adolf Hitler voor alle problemen van de moderne samenleving zijn persoonlijke oplossing.
Het meest essentiële onderdeel van Die Abrechnung (boek 1, dus) is het hoofdstuk Volk & Ras, want daarin benadrukt hij dat het blanke ras, de Ariërs uit Europa en Amerika worden bedoeld, boven alle andere rassen verheven is, omdat het bewezen heeft creatiever en vindingrijker te zijn dan enig andere ras op aarde. Het overleven van de menselijke soort is in handen van het Arische ras dat – hoe kan het anders? – op alle fronten wordt tegengewerkt door het Joodse ras als voorhoede van het internationaal kapitalisme. Om te bewijzen dat het joodse ras slecht en minderwaardig is, tovert Adolf Hitler alle denkbare clichés uit z'n hoge hoed, waarbij hij er niet voor terugdeinst om zelfs de Protocollen van de Wijzen van Zion als bewijsmateriaal aan te voeren. De Amerikaanse uitgave ervan was eerder, in 1920, gesponsord door autofabrikant Henry Ford, die in 1927 publiekelijk zijn excuses aanbood omdat het om een bewezen vervalsing ging, wat niet wegneemt dat Ford nog in de jaren dertig z'n waardering uitsprak voor nazi-Duitsland.
In het laatste hoofdstuk van Deel 1 bespreekt Adolf Hitler de groeitijd van de NSDAP (nazipartij) tot aan z'n gevangenneming in 1924 en in Deel 2 komen de voorwaarden aan bod waaraan een nationaal-socialistische partij moet voldoen (in 14 punten), vertelt hij wat de rol van propaganda moet zijn om het volk te beïnvloeden en wijst hij er o.a. op dat zonder sociale vooruitgang geen massabeweging van de grond te krijgen is. Uiteraard komt de slechte positie van Duitsland sinds het vredesverdrag van Versailles aan bod (1918) en kijkt de toekomstige führer vooruit: welke bondgenootschappen zijn mogelijk en nuttig, in welke richting is uitbreiding van het eigen grondgebied mogelijk en waarom heeft Duitsland recht op zelfverdediging.
Hitlers wereldbeeld is gevormd door de weinig stabiele politieke situatie in smeltkroes Oostenrijk-Hongarije in de tweede helft van de 19de eeuw, waar de arbeidersklasse werd geteisterd door grote armoede en barslechte levensomstandigheden, volgens de auteur het gevolg van de inhalige Habsburgerse heersers en een politieke kaste die nauwelijks geïnteresseerd was in de sociale problematiek. Bovendien was hij al heel vroeg een voorstander van een hereniging van de Duitstalige Oostenrijkers met het zgn. Duitse moederland, want sinds de invoering van de parlementaire democratie moesten 10 miljoen Duitstaligen het afleggen tegen 40 miljoen Slaven uit het oosten van het keizerrijk en vreesde hij voor een onomkeerbaar proces van assimilatie. Tegelijk stelde hij vast dat er in Wenen zo'n 200.000 joden woonden die – zo meende hij - oververtegenwoordigd waren in de culturele sector en in de pers, waardoor ze hun marxistische ideeën gemakkelijk ingang konden laten vinden in de samenleving. Kapitalisme, marxisme en zionisme, hij had het er duidelijk moeilijk mee, de kleine man uit Linz, want zijn bewering dat marxistische joden het glijmiddel waren voor het buitenlandse kapitalisme in Oostenrijk-Hongarije en later in Duitsland, het is een weinig logische gedachtekronkel, tenzij je als goedgelovige en weinig kritische lezer niet op de hoogte bent van de politieke en sociaal-maatschappelijke evolutie in Europa sinds WOI.
Is Mein Kampf een spannend en vlot leesbaar leesboek? Nee. Is Mein Kampf een interessant boek? Ook niet. Mein Kampf is vooral een boek voor historici, want de relevantie van het materiaal is voor de modale lezer na bijna 100 jaar zo goed als nihil omdat Europa op politiek, sociaal-economisch en maatschappelijk vlak een totaal ander continent is geworden (het kapitalisme is de basis van het economisch systeem; de joden zijn hun belangrijke plaats in het maatschappelijk leven kwijt als gevolg van de moorddadige politiek van de nazi's, of ze zijn naar Amerika vertrokken toen het nog kon), maar vooral: de West-Europeanen zijn veel minder antisemitisch dan hun voorouders vóór de Tweede Wereldoorlog, want we horen het niet graag, maar dat waren ze in hoge mate wel, of waren het marsmannetjes die sinds de middeleeuwen pogroms tegen de joden organiseerden in Europa?
In november 2014 werd een Amsterdamse boekenverkoper door de rechter vrijgesproken na een klacht over de verkoop van een exemplaar van Mein Kampf. De rechter oordeelde dat een straf niet meer relevant is omdat iedereen zich het boek nu makkelijk via internet aan kan schaffen en zelfs gratis downloaden. Mein Kampf blijft in Nederland wél verboden wegens de beledigende toon aan het adres van joodse medeburgers. Dat laatste is uiteraard een valabel argument, zij het dat een boek verbieden, nooit de perfecte oplossing kan zijn, of zoals de Nederlandse uitgever als inleiding bij deze uitgave (1982) schrijft: alle groten uit de recente geschiedenis die hun opvattingen op schrift stelden zijn in de boekhandel vertegenwoordigd: Lenin, Stalin, Trotzky, Marx – en hun boeken worden dagelijks verkocht, niet omdat men het met hun leer eens is – ook Stalin maakte miljoenen slachtoffers – maar om te wéten. The Anarchist Cookbook, dat u omstandig uiteenzet hoe u Molotov-cocktails en bommen fabriceert, rellen ontketent en chaos veroorzaakt, maakt waarschijnlijk meer aanspraak op de kwalificatie 'gevaarlijk'. Maar het is gewoon verkrijgbaar.
De angst dat mensen zich het gedachtegoed van Hitler eigen zouden maken, blijft uiteraard groot, maar er zijn beslist bondigere en beter geschreven boeken over het onderwerp dan deze Mein Kampf, waarin de auteur 850 pagina's nodig heeft voor een uiteenzetting die na wat redigeerwerk op de helft van de gebruikte oppervlakte zou passen (en op een vierde als je alle onzin schrapt).
Mein Kampf/Mijn Kamp
Adolf Hitler
Landsberg a/d Lech, 1924
Non-fiction
Deze uitgave: Uitgeverij Ridderhof, Ridderkerk
Nederlands, 851 pag., 1982
William LIÉNARD
02/12/2014
---