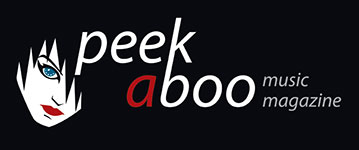 like this documentary review
---
STEFAN HAUPT
Sagrada, Il Misteri de la Creació
Movie
•
Documentary
Arthouse
•
Documentary
•
Historical
[85/100]

Contact Film
04/03/2015, William LIÉNARD
---
The Sagrada Familia in Barcelona is an anachronism, for the great cathedrals in Western Europe were built between the 12th and the 16th century, and the lifelong dream of the Catalan architect Antoni Gaudí seems no more than a nostalgic gimmick, without any relevance to ours or his time, because in 1882 - when the first stone of the church was laid - nobody was waiting on a new place of worship, not even in Barcelona. But the Sagrada Familia was no idea of Gaudí. The initiators were the Followers of St. Joseph, who bought a site on the outskirts of the city to build a neo-Gothic church. Architect Francisco de Paula del Villar drew the original plans, but after a collision with the building owners, he was fired. The barely 30 years old Antoni Gaudí completed the neo-Gothic crypt of his predecessor – it is still the only place where Mass can be read - and designed a totally different plan for the rest of the construction, for which he was inspired by nature and the finger-like rocks in Monserrat, the sacred mountain of Catalonia.
Contemporaries suspected that the church would be ready by 1900, but due to a chronic lack of funding, the construction was delayed and after Gaudi's death the activities were ceased in 1926. On the initiative of inspired employees of the project, construction took a cautious restart at the beginning of the thirties, but during the civil war, Gaudi's original plans were lost in a fire and his models were destroyed. At the time of the Franco regime (1939-1977), only one employee was working at the building site. The construction work was finally resumed after the death of El Caudillo, but the new promoters were faced with a petition of more than 200 intellectuals who called for a building freeze. They demanded that the ruins would be transformed into a museum, or that the plans were adapted to the changing times. Their ideas were rejected though, because in Barcelona, a modification of the original plan was considered a form of sacrilege. Meanwhile, there is a never-seen activity on the construction site of the Sagrada Familia, because every year about three million tourists buy a ticket and so there is no lack of money anymore. Now there is a chance that anyone working on the construction site, will see the final result, says foreman Jaume Torreguitart, and he may be right, because the church building is almost finished, The fourth facade is under construction and the substructure of the highest tower (170 m.) is in preparation. Every citizen in Barcelona wants us to finish that building, says chief architect Jordi Bonet, and since the visit of Pope Benedict XVI in November 2010, there is no more doubt as to the final outcome.
Stefan Haupt is probably the first and only documentary filmmaker who got free access with his camera to the Sagrada Familia-site. He was allowed to consult the few archives that remain and make extensive interviews with people involved in the project. He reconstructs the history of the Sagrada Familia on the basis of old photos, footage, TV images and important moments of the genesis of the building. He focuses on the figure of Antoni Gaudí, places the battle of the reconstruction of the building in a political and social context, and lets the critics also have their say, because the project is controversial today, though there will be few people in Barcelona who dare argue for a building freeze, because in times of economic crisis such attraction is a gift from heaven.
The camera takes you along the vaults and the towers of the Sagrada Familia. The Japanese Etsuro Sotoo, who arrived in Barcelona in 1979, is now a full-time sculptor, and among others he made the images of the Nativity Facade. They are modern and thus contradict the plans of Gaudí, but Sotoo claims he has empathized with the mind of the architect (he even became a Catholic for that purpose) and he is convinced that Gaudí would design them in the same spirit if he were still alive.
Still controversial is the Passion Facade of Josep María Subirachs, a modernist sculptor who once signed the pamphlet against the continuation of the construction project, but afterwards accepted the assignment. His images are very angular and modern in form and according to opponents they do not quite fit with the floating lines of the Gaudí design. But they do give the church a contemporary accent, and the builders of the Sagrada Familia seem to be more sensitive to that argument than the critics could ever imagine.
Sagrada - Il Misteri De La Creació of director Stefan Haupt is an interesting and beautiful film about a unique construction project that annually attracts more than 3 million visitors. He talks to the people behind the project, shows the progress of the construction activities since 1978 and allows critics, who do not agree with the way the Sagrada Familia is finished, to speak out freely. But above all, Stefan Haupt shows us the Sagrada Familia as we will never see it on the spot, because his camera penetrates to locations where tourists may not or can not come for various reasons.
Sagrada - Il Misteri De La Creació
Stefan Haupt
Documentary/Documentaire
Switzerland/Zwitserland, 2012
Contact Film
94 min. – 1.78.1 PAL – Catalaans/Duits/Frans Dolby Digital 5.1
Ondertitels/Subtitles: Dutch/Nederlands
Extra: Trailer & Comprehensive Interviews
William LIÉNARD
04/03/2015
---
De Sagrada Familia in Barcelona is een anachronisme, want de grote kathedralen in West-Europa werden tussen de 12de en de 16de eeuw gebouwd, en de levensdroom van de Catalaanse architect Antoni Gaudí lijkt niet meer dan een nostalgische spielerei zonder enige relevantie voor onze tijd, maar ook voor de zijne, want anno 1882 – toen de eerste steen van de kerk werd gelegd – zat niemand op nog een nieuw godshuis te wachten, zelfs niet in Barcelona. Maar de Sagrada Familia was geen idee van Gaudí. Het waren de Volgelingen van Sint-Jozef die aan de rand van de stad een bouwterrein kochten om er een neogotische kerk op te trekken. Architect Francisco de Paula del Villar tekende het oorspronkelijke plan, doch na een aanvaring met de bouwheren, werd hij al na een jaar ontslagen. De nauwelijks 30 jaar oude Antoni Gaudí voltooide de neogotische crypte van zijn voorganger – nog altijd de enige plek waar mis kan worden gelezen – en ontwierp voor de restbouw een totaal ander plan, waarvoor hij zich liet inspireren door de natuur en de vingerachtige rotsen in Monserrat, de heilige berg van Catalonië.
Tijdgenoten vermoedden dat de kerk tegen 1900 klaar zou zijn, maar door chronisch geldgebrek liep de bouw vertraging op en na de dood van Gaudí in 1926 werden de activiteiten gestaakt. Op initiatief van bezielde medewerkers kwam het project in het begin van de jaren dertig weer voorzichtig op gang, maar tijdens de burgeroorlog gingen de plannen van Gaudí in de vlammen verloren en werden z'n maquettes vernield. Tijdens het Franco-regime (1939-1977) was er niet meer dan één arbeider op de werf werkzaam. Na de dood van El Caudillo kwam er weer schot in de zaak, maar de nieuwe initiatiefnemers werden geconfronteerd met een petitie van meer dan 200 intellectuelen, die ervoor pleiten om de bouw definitief te staken en van de ruïne een museum te maken, of het ontwerp aan te passen aan de veranderde tijden. Daar kon evenwel geen sprake van zijn, want in Barcelona beschouwde men elke wijziging aan de originele plannen als een vorm van heiligschennis. Ondertussen heerst er een nooit eerder geziene bedrijvigheid op de bouwplaats van de Sagrada Familia, want elk jaar kopen zo'n drie miljoen toeristen een toegangskaartje en dus is er van geldgebrek geen sprake meer. De kans is groot dat wie hier nu werkt ooit het definitieve resultaat zal zien, zegt werfleider Jaume Torreguitart tegen de camera, en die kans bestaat, want ondertussen is het kerkgebouw zelf zo goed als klaar, is de vierde gevel in opbouw en heeft men de onderbouw voor de hoogste toren (170 m.) in stelling gebracht. Iedereen in Barcelona wil dat we het bouwwerk afmaken, zegt hoofdarchitect Jordi Bonet, en sinds paus Benedictus XVI de kerk tot een basiliek kwam wijden in november 2010, bestaat over de uitkomst geen twijfel meer.
Stefan Haupt is wellicht de eerste en enige documentairemaker die met zijn camera toegang heeft gekregen tot de Sagrada Familia, die de weinige archieven mocht inkijken en die uitgebreide interviews mocht maken met mensen die dicht bij het project betrokken zijn. Bovendien reconstrueert hij aan de hand van oude foto's, footage en tv-beelden belangrijke momenten uit het wordingsproces van de kerk, zoemt in op de figuur van Antoni Gaudí, plaatst de strijd omtrent de wederopbouw in een politieke en sociale context en laat hij ook critici aan het woord, want tot vandaag is het project omstreden, al zullen er weinig inwoners van Barcelona zijn die nog durven pleiten voor een bouwstop, want in tijden van economische crisis is een trekpleister van dit formaat een godsgeschenk.
De camera voert u langs de gewelven en de torens van de Sagrada Familia. De Japanner Etsuro Sotoo, die na een opleiding architectuur in 1979 in Barcelona arriveerde, is ondertussen de voltijdse beeldhouwer die o.a. de beelden voor de Geboortegevel heeft gemaakt. Ze zijn modern en dus in tegenspraak met de plannen van Gaudí, maar Sotoo beweert dat hij zich heeft ingeleefd in de gedachtewereld van de architect (hij is daartoe zelfs katholiek geworden) en dat Gaudí de beeldengroepen vandaag beslist op die manier zelf zou tekenen. Nog steeds omstreden is de passiegevel van Josep María Subirachs, een modernistische beeldhouwer die destijds het pamflet tégen de voorzetting van het bouwproject ondertekende, maar die achteraf toch de opdracht accepteerde. Zijn beelden zijn zeer hoekig en modern van vorm en volgens tegenstanders passen ze helemaal niet bij de naar de natuur bedachte bouwlijnen van Gaudí. Maar zijn ontwerpen geven de kerk wél een hedendaags accent en daarvoor zij de bouwheren van de Sagrada Familia uiteindelijk toch gevoeliger dan ooit werd verondersteld.
Sagrada – Il Misteri De La Creació van regisseur Stefan Haupt is een interessante en mooie film over een uniek bouwproject dat jaarlijks meer dan 3 miljoen bezoekers trekt. Hij praat met de mensen achter het project, toont uitgebreid de voortgang van de bouwactiviteiten sinds 1978 en laat critici aan het woord die het niet eens zijn met de manier waarop de Sagrada Familia wordt afgewerkt. Maar bovenal toont Stefan Haupt u de Sagrada Familia zoals u ze nooit ter plekke kan zien, want zijn camera dringt door tot locaties waar toeristen om allerlei redenen niet mogen of niet kunnen komen.
William LIÉNARD
04/03/2015
---