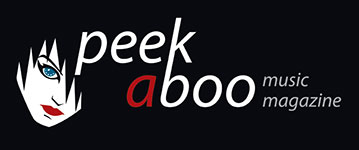 like this cd review
---
BJÖRK
Vulnicura
Music
•
CD
Electronics
•
Experimental
•
Pop
[70/100]

03/03/2015, William LIÉNARD
---
The loss of a great love often resulted in a great artistic and emotional performance. Icelandic prodigy Björk has just been through a similar experience (the breakdown of her 13-year relationship with artist Matthew Barney), and she tells us about it on the new album Vulnicura, an introspective and very personal record, on which she exposes her heart and licks her wounds. Biophilia (2011) was still dominated by playful electronic sounds, the emphasis is now on violins, classical arrangements and dark electro.
Stonemilker begins with warm strings, pounding drums and a beautiful voice; it could well be a ballad from The Great American Songbook. Lion Song gets an a cappella and polyphonic intro, followed by dark strings. "Maybe he will come", she sings, but there is not much hope, despite a last attempt in History of Touches, which begins playfully ("I wake you up in the middle of the night to express my love for you"), but ends with a dark contemplation. "Did I love you too much?", Björk wonders in Black Lake (over 10 min.), a dark and lingering symphony as a self-fulfilling drama, with pounding drums at the end and strings that go crescendo. Family floats on dark drum beats and atmospheric electro, with occasionally a humming cello and lots of fine violins.
The up-tempo composition Not Get sounds more cheerful. "Will you not regret?", she wonders while she still cherishes hope. The song gets Arabic sounds and tempos, many pretty little voices and a fairground organ at the end. But the plaintive voice of Antony Hegarty on Atom Dance, with the sound of strummed violins and shuffling drums, does not leave much room for hope. What is past, is past...
Mouth Mantra is a lament with low sounding strings and steamy electro drums against a background of little Star Wars-like sounds. All hope is gone, what is left is the Quicksand, with fast drums, soft percussion and simple polyphonic voices, careful electro and loops.
Vulnicura is not Björk's most cheerful album, nor is it groundbreaking, but it comes from the heart.
William LIÉNARD
03/03/2015
---
Het verlies van een grote liefde was in het verleden vaak de aanzet tot grote artistiek-emotionele prestaties. IJslands wonderkind Björk heeft net een dergelijke ervaring achter de rug (de breuk met Matthew Barney na een relatie van 13 jaar), en ze brengt daarover verslag uit op het album Vulnicura, een introspectieve en zeer persoonlijke plaat waarop ze haar hart blootlegt, zich afvraagt of ze het fout heeft aangepakt, maar ook haar wonden likt. Was er op Biophilia (2011) nog sprake van overwegend speels elektronisch geluid, dan is er nu heel veel plaats ingeruimd voor violen, klassieke arrangementen en donkere electro.
Stonemilker begint met warme strijkers, ploffende drums en een prachtige stem, een ballade uit het The Great American Songboek, als het ware. Lion Song krijgt een meerstemmig a capella intro, gevolgd door donkere strijkers, klagend en hopend. "Maybe he'll come", zingt Björk, maar er is niet veel hoop, ondanks een laatste poging in History of Touches, dat speels begint ("I wake you up in the middle of the night to express my love for you"), maar met een donkere overpeinzing eindigt. "Did I love you too much?", vraagt Björk zich af in Black Lake, een donkere een slepende symfonie als een selffulfilling drama met bonkende drums op het einde en strijkers die crescendo gaan. Family dobbert op donkere drumbeats en sferische electro met af en toe een brommende cello en heel veel klassiek gearrangeerde strijkers.
De uptempo compositie Not Get klinkt een flink stuk vrolijker. "Will you not regret?", oppert Björk en ze koestert stille hoop en dus krijgt de song opgewekte exotische Arabische klanken en tempi, heel veel fijn gearrangeerde stemmetjes en een kermisorgeltje op het einde. Maar de klagende stem van Antony Hegarty in Atom Dance, op tonen van getokkelde violen en schuifelende drums, laat niet veel ruimte voor hoop. Wat voorbij is, is voorbij…
Mouth Mantra is een klaagzang met lage strijkers en stomende electrodrums tegen een achtergrond van Star Wars-achtige geluidjes. Alle hoop is weg, wat blijft is het Quicksand, met snelle drums, voorzichtige percussie en eenvoudige meerstemmigheid, electro en loops.
Vulnicura is niet Björks meest opgewekte plaat, al is de tekst een stuk donkerder dan de muziek. Baanbrekend is het album niet, maar het komt wel uit het hart.
William LIÉNARD
03/03/2015
---