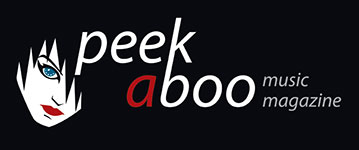 like this movie review
---
THOMAS CAILLEY
Les Combattants
Movie
Comedy
•
Drama
•
Romantic
[75/100]

O' Brother Distribution
03/03/2015, Didier BECU
---
During the last edition of the Césars (the French Oscars) two films were in the spotlight at the Théâtre du Châtelet: Timbuktu by Abderrahmane Sissako and Les Combattants, the debut of Thomas Cailley. It is difficult to put the latter, that also was noticed in Cannes, in a category. Not that it is really necessary to do so, but you wonder nonetheless whether it is a comedy or just the dramatic story of an impossible love. Or is it perhaps the collision of two worlds of people who have grown up in a world that is filled with apocalyptic images? No one can really tell, but if Michael Haneke ever got hold of the script of The Hunger Games (not that that will ever happen) Les Combattants could well be the result of that.
Just as Katniss Everdeen would do, Madeleine (Adele Haenel) realizes that the world is not made for wimps, and that it is better to be prepared for anything. Her vision for the future of our planet is extremely pessimistic and therefore she joins a group of young people who are trained as Rambos and can be used by the national army if that is ever needed. Arnaud Labrède (Kévin Azaïs) also got dragged in this hard training because he is head over heels in love with Madeleine, but the woodworker, who runs a small family business with his brother, is different in all respects. He is rather shy and not the kind of guy to perform exhaustive army games. Can love overcome those contradictions?
Les Combattants can be described as qualitative art house with a touch of the popular young adult films. Thomas Cailley seems to be influenced by Terrence Malick and if you add the almost perfect performances (especially Adèle Haenel), then you have a film that is a relief among the many blockbusters. Les Combattants is released in Belgium on DVD through O'Brother.
Didier BECU
03/03/2015
---
Tijdens de laatste editie van de Césars (de Franse Oscars dus) liepen er twee films in het théâtre du Châtelet in de kijker: Timbuktu van Abderrahmane Sissako en Les Combattants, het debuut van Thomas Cailley. Het is moeilijk om deze laatste die ook al opviel in Cannes in de categorie Quinzaine des réalisateurs in een hokje te plaatsen, als dat al nodig is. Is het een komedie? Het dramatische relaas over een onmogelijke liefde? Het botsen van twee personen die opgegroeid zijn in een wereld vol met apocalyptische beelden? Niemand die het echt kan zeggen, maar mocht Michael Haneke ooit een script van The Hunger Games in zijn handen krijgen (niet dat dit ooit zal gebeuren) zou Les Combattants daar wel eens het resultaat van kunnen zijn.
Net zoals Katniss Everdeen het zou doen, beseft ook Madeleine (Adèle Haenel) dat de wereld niet voor doetjes is en dat je maar beter op alles bent voorbereid. Haar visie op de toekomst van onze planeet is uiterst zwartgallig en ze sluit zich daarom aan bij een groep jongeren die als Rambo's worden getraind en waarop het nationale leger een beroep kan doen mocht dat ooit nodig zijn. In deze loodzware opleiding heeft zij ook Arnaud Labrède (Kévin Azaïs) meegesleurd. Hij is tot over zijn oren verliefd op Madeleine, maar de houtbewerker, die samen met zijn broer een bedrijfje runt, verschilt in alle opzichten met zijn geliefde. Hij is eerder schuchter en helemaal niet opgewassen tegen de uitputtende legerspelletjes. Kan liefde deze tegenstellingen overwinnen?
Les Combattants is eigenlijk kwalitatieve arthouse dat ruikt naar de young adult-films. Thomas Cailleys cinematografische blik lijkt bij momenten veel op die van Terrence Malick en als je daar de acteerprestaties van vooral Adèle Haenel bij optelt, dan is er sprake van een prent die je absoluut moet hebben gezien. Een verademing tussen de vele blockbusters waarin nog nauwelijks sprake is van filmkunst. Les Combattants is uitgebracht in België op dvd via O'Brother.
Didier BECU
03/03/2015
---
---