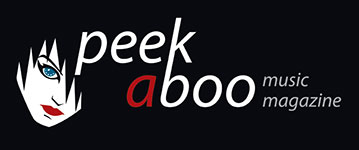 like this movie review
---
MICHAEL DOWSE
What If
Movie
Comedy
•
Romantic
[55/100]

E1
04/02/2015, Didier BECU
---
Fortunately for her, Emma Watson is less and less associated with Hermione Granger nowadays, but for Daniel Radcliffe it seems a lot harder to get rid of his Harry Potter image. The reason is of course the films he has chosen. Granted, it is a quite bold choice, even a tad dangerous one if you dare to come up with films like Horns or Kill Your Darlings, as there is danger that he quickly ends up in oblivion.
With What If Radcliffe plays on safe. This film, based on the play Toothpaste and Cigars by TJ Dawe and Michael Rinaldi, is often compared to the romcom classic When Harry Met Sally, and even more to the sublime (500) Days Of Summer. The only thing What If has in common with Marc Webb's film is the hip indie soundtrack (at least if you like the lullabies of Patrick Watson). But even if not, there is nothing to worry about, because What If is certainly entertaining. For 90 minutes Wallace (Daniel Radcliffe) is wondering how his life would be if he could conquer the heart of Chantry (Zoe Kazan). There is some magic between both, but Chantry already has a boyfriend.
You do not have to watch 90 minutes long to know how it will end, but all in all What If is a nice romcom and that is mainly the merit of the excellent performances (they are people of flesh and blood, including their faults) and funny dialogues. Cinematographicall it is a lesser experience as Michael Dowse (All Gone Pete Tong and Goon) is mainly a master in stealing other people's ideas. But once again, do not worry too much about it, as Zoe Kazan, who previously starred in Ruby Sparks, delivers a nice job. What If is almost the ideal romcom for people who actually hate romcoms.
What If is now out on E One, both on DVD and Blu-ray.
Didier BECU
04/02/2015
---
Gelukkig wordt Emma Watson tegenwoordig minder en minder met Hermelien Griffel geassocieerd, maar voor Daniel Radcliffe lijkt het heel wat moeilijker om zich van zijn Harry Potter-imago te verlossen. De reden is natuurlijk de films die Radcliffe kiest. Toegegeven, het is een gewaagde keuze, maar tegelijkertijd ook een tikkeltje gevaarlijk, want met films als Horns of Kill Your Darlings zou hij wel eens vliegensvlug in de vergeethoek kunnen belanden.
Met What If wordt opnieuw op veilig gespeeld. Deze film, die gebaseerd is op het toneelstuk Toothpaste and Cigars van T.J. Dawe en Michael Rinaldi, wordt graag vergeleken met de romcomklassieker When Harry Met Sally, en vooral ook met het sublieme (500) Days Of Summer. Het enige echte raakpunt met Marc Webbs film is de hippe indiesoundtrack (ten minste als je van de slaapwekkende liedjes van Patrick Watson houdt). Niet getreurd echter, want What If is wel degelijk een onderhoudende prent die wel een melig onderwerp belicht, maar dat zelf nooit wordt. Anderhalf uur vraagt Wallace (Daniel Radcliffe) zich af hoe zijn leven er zou uitzien indien hij het hart van Chantry (Zoe Kazan) zou kunnen veroveren. Het klikt wel tussen de twee, maar Chantry heeft al een ander vriendje.
Je moet geen 90 minuten kijken om te weten hoe het uiteindelijk zal aflopen, toch is What If al bij al een aangename romcom en dat komt voornamelijk door de prima vertolkingen (het zijn mensen van vlees en bloed, inclusief hun gebreken) en de leuke dialogen. Cinematografisch valt er minder te bewonderen. Michael Dowse, die eerder It's All Gone Pete Tong en Goon maakte, is vooral een meester in het jatten van andermans ideeën. Maar opnieuw geen nood, Zoe Kazan, die eerder opviel met Ruby Sparks, kan het boeltje immers mooi redden. Of hoe What If de ideale romcom kan zijn voor mensen die romcoms haten.
What If is nu uit op E One, zowel op dvd als Blu-ray.
Didier BECU
04/02/2015
---
---