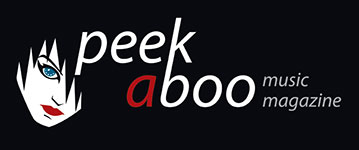 like this movie classics review
---
FRANCOIS TRUFFAUT
La Peau Douce
Movie
•
Movie classics
Drama
•
Nouvelle Vague
•
Romantic
[88/100]

30/09/2014, Didier BECU
---
You probably will never meet a director who was so passionate about film as François Truffaut. This French director who died in 1984 was so in love with cinema that he wrote down all the movies he saw in his famous notebooks. At a young age he started writing for one of the most famous film magazines ever: Les Cahiers Du Cinema. With his debut Les 500 Coups, and even more with Jules & Jim, Truffaut was considered as one of the godfathers of the nouvelle vague-scene. On paper that is, because with his 6th movie La Peau Douce Truffaut did something totally different: a relation drama with a Hitchcock-touch. Reasons for critics to slash down La Peau Douce, they considered him as a bit of the director who betrayed the nouvelle vague.
That's of course pure nonsense! Truffaut is not nouvelle vague, he is pure cinema! Watching a movie from this master stands equal to absorbing the beauty of cinema in its grandeur as his pictures are simply the best you can find among European directors. The same counts for La Peau Douce. And oh lovely irony: today you can find the movie in lists from not to be missed classics. Just admit, which cinephile who takes himself seriously can say something wrong about Truffaut?
The story itself is very simple. Writer Pierre Lachenay (Jean Desailly) is stuck in an impossible love triangle. He can't choose between the safe situation with his wife Franca (Nelly Benedetti) and the exciting adventures with his lover, the stewardess Nicole (Françoise Dorléac). Anyone who is familiar with Truffaut knows that he's the grandmaster of intelligent relation dramas, this time even with a finale that could only be penned down by the master of suspense himself.
Another reason why La Peau Douce is a classic is of course because of Françoise Dorléac. Today her name might sounds a bit unfamiliar to most, but she is Catherine Deneuve's sister! Catherine was in 1964 still busy building up her career, but sister Françoise already conquered France by then. Three years later she died in a fatal car accident while she was on her way for a viewing of an English version Les Demoiselles de Rochefort by Jacques Demy: the movie she starred in with Catherine and that would made her a star.
La Peau Douce is a great movie that makes you realise that cinema is the most beautiful thing on earth. Now, where's that note book?
Didier BECU
30/09/2014
---
Zelden zul je een regisseur treffen die zo is gepassioneerd door cinema als François Truffaut. Deze in 1984 overleden Franse cineast die alle films die hij zag in allerlei schriftjes bijhield begon als filmcriticus bij het befaamde Les Cahiers Du Cinema. Met zijn debuut Les 500 Coups, en nog meer met Jules & Jim, werd Truffaut als één van de peetvaders van de nouvelle vague beschouwd. Zijn zesde film La Peau Douce werd door heel wat progressieve critici de grond ingeboord omdat Truffaut alle wetten van de nouvelle vague (moesten die al ooit hebben bestaan!) aan zijn laars lapte en gewoon een ouderwetse relatiefilm met een knipoog naar Hitchcock maakte.
Larie en apekool natuurlijk! Truffaut is geen nouvelle vague, Truffaut is gewoon pure cinema! Kijken naar een werk van deze grootmeester is volop genieten van film in al zijn grandeur, zijn prenten behoren tot het beste van wat de Europese cinema ooit heeft voortgebracht. En dat geldt ook voor La Peau Douce. Dat vinden tegenwoordig ook heel wat journalisten, want vandaag staat de film hoog in het lijstje van niet te missen klassiekers genoteerd. Want tja, welke zichzelf respecterende cinefiel kan het zich permitteren om ook een maar één slecht woord over Truffaut te zeggen?
Het verhaal zelf is eenvoudig. De gevierde schrijver Pierre Lachenay (Jean Desailly) zit in een onmogelijke driehoeksverhouding gekneld. Hij kan maar niet kiezen tussen de veilige thuishaven van echtgenote Franca (Nelly Benedetti) en de avontuurlijke uitjes met stewardess Nicole (Françoise Dorléac). Wie een beetje Truffaut kent, weet dat hij als geen ander de kunsten van een intelligent relatiedrama kent, dit keer zelfs met een finale die alleen de master of suspense zou kunnen bedenken.
Een van de andere redenen waarom La Peau Douce moeiteloos de titel van Franse klassieker haalt is natuurlijk de betoverende hoofdrol van Françoise Dorléac. Vandaag is haar naam misschien wel wat vergeten, maar zij is wel de zus van Catherine Deneuve! Catherine stond in 1964 nog maar net aan het begin van haar carrière, terwijl zuslief Françoise in die tijd al heel Frankrijk had veroverd. Drie jaar later stierf de filmster door een dramatisch verkeersongeval toen ze op weg was naar een Engelse versie van Les Demoiselles de Rochefort van Jacques Demy waarin ze samen met haar zus Catherine speelde (en die ook haar doorbraak zou worden).
La Peau Douce is een heerlijke film die je doet beseffen dat cinema het mooiste is ter wereld. Waar is dat schriftje?
Didier BECU
30/09/2014
---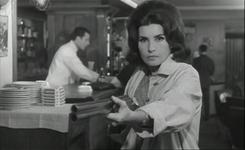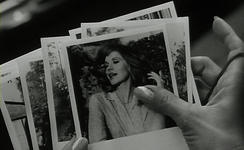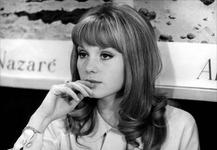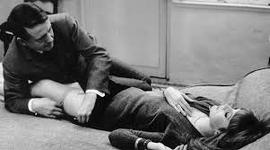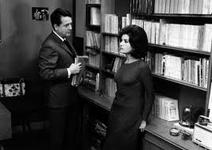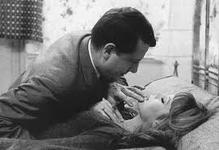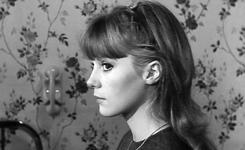 ---