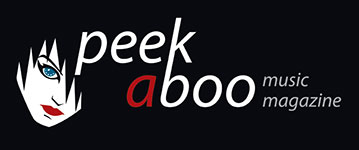 like this cd review
---
FIRST AID KIT
Stay Gold
Music
•
CD
Ethereal / Heavenly Voices
•
Folk / Ethnic / Tribal
•
Indie
[70/100]

Columbia Records
30/09/2014, Paul PLEDGER
---
If Buffy Sainte-Marie, Billie Jo-Spears, Laura Cantrell or Paula Frazer (of the marvellous Tarnation) had fronted Abba at any point, the resultant supergroup might have resembled First Aid Kit. As it is, they didn't and the century's most popular Scandinavians retained a beard, a blonde, a Bjorn and a brunette in order to rule the pop world since that Eurovision gig in the '70s.
Fast forward forty years later and siblings Joanna and Clara Soderberg have slowly started to claim the crown of Queens of Swedish pop with a string of harmonious country-folk releases that will either melt your heart or freeze your ears. Stay Gold follows 2012's Lion's Roar with more of the same only this time blessed with an exemplary production and sweeping strings. The pair's angelic voices remain coated in honey, particularly on the singles My Silver Lining and Cedar Avenue, and their attention to detail with their creation of widescreen neo-Americana is to be applauded.
Musically they still sound a bit like Fleet Foxes and Daughter. Nothing much wrong with that - this is music that seems destined to uplift a festival's big field sometime soon. And any band that employs lap-steel guitar on any track is worth a thumbs-up in my opinion - you'll find one on the excellent Waitress Song. It's at this point the album truly abandons its woozy stride and slips into gear. OK, their third full-length album hasn't been bad so far, far from it, it's just that these four songs in a row put the preceding handful of tunes to shame, in a good way. You get a lively hoedown on Heaven Knows, some sincere weepy balladry on A Long Time Ago and Fleeting One and the obvious next-single Waitress Song. Play this album in reverse order and you might become more enthused with its contents.
It took a while but Stay Gold eventually burst into life just in time to convince me you should invest in this First Aid Kit sometime soon. Stay Gold, stay classy.
This review also appeared on Flipside Reviews
Paul PLEDGER
30/09/2014
---