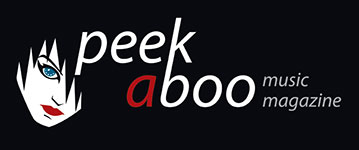 like this cd review
---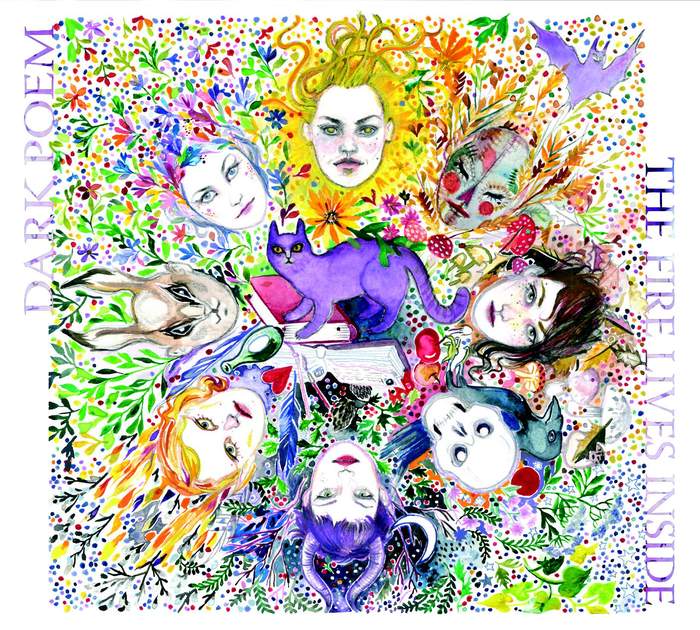 DARK POEM
The Fire Lives Inside
Music
•
CD
Darkwave
•
Faerie-lectro
•
Folk / Ethnic / Tribal
[85/100]

Wool-E Discs
11/12/2016, Wim GUILLEMYN
---
Four years after the debut Tales From the Shades, the follow-up album is released through Wool-E Discs. This Dark Poem album contains dreamy, magical music that includes samples, electronics, tribal percussion and spirited vocals, providing some nice moments. InTightrope Dancers we hear forest sounds, a dark bass, delicate percussion and a charged atmosphere. Together with the heavenly singing, the result is a collection of somewhat weird but attractive songs. Lughnasadh has some Indian influences and sound colors, while in Skulls And Bones tribal and trance rhythms come to the fore. Each track offers something different that fits within the whole of the album. While Listening to Like Water, you can imagine yourself in a semi-flooded cave.
What more can I say? This album was made in collaboration with musicians such as Traumasutra (Hybryds), ​​George Mensink (Kristus Kut) and Mark Burghgraeve (Somnambulist, ex-Klinik). Dark Poem sounds original and has well-developed songs with a lot of variation. On Lives on The Fire Inside the band explores the boundaries of what is achievable with the provided instruments, both in content and form. The main theme is a kind of tribute to the earth and its seasons, which is clearly reflected in the samples and rhythms. With Tales from the Shades the band creates a personal and mysterious world that draws you in and captivates until the end.
A strong album and a must for people who love dreampop, darkwave and faerie-lectro. A band which is great on stage as well.
Wim GUILLEMYN
11/12/2016
---
Vier jaar na het debuut Tales From The Shades, is er nu het vervolg via Wool-E Discs. Zoals we Dark Poem een beetje kennen, is dit een dromerige feeërieke muziek bestaande uit samples, electronica, tribale percussie en begeesterende zang. Dat levert enkele mooie momenten op, bv. Tightrope Dancers dat bestaat uit woudgeluiden, een donkere bas, fijne percussie en een geladen sfeer. Voeg daarbij de hemelse gezangen en je hebt een ietwat weirde maar aantrekkelijke song. Lughnasadh heeft wat Indiase invloeden en klankkleuren terwijl in Skulls And Bones een tribaal en naar trance neigend ritme op de voorgrond treedt. Zo heeft elke track wat anders dat in het geheel van het album past. Tijdens Like Water waan je je in een half ondergelopen grot.
Wat kan ik nog meer zeggen? Voor dit album is samengewerkt met muzikanten zoals Traumasutra (Hybryds), George Mensink (Kristus Kut) en Mark Burghgraeve (Somnambulist, ex-Klinik). Dark Poem klinkt origineel en heeft goed uitgewerkte songs met nogal wat variatie. In The Fire Lives Inside worden de grenzen opgezocht van wat haalbaar is met de instrumenten die ter beschikking zijn, zowel qua inhoud als qua vorm. Het hoofdthema is een soort eerbetoon aan de Aarde en haar seizoenen, wat duidelijk tot uiting komt in de samples en de ritmes. Met haar muziek slaagt de band erin om een eigen mysterieuze wereld op te bouwen die je meezuigt en weet te boeien tot het einde.
Een sterk album en een aanrader voor mensen die van dreampop, darkwave en faerie-lectro houden. Een band die trouwens ook live een aanrader is.
Wim GUILLEMYN
11/12/2016
---