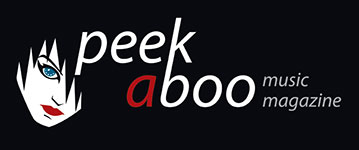 like this cd review
---
DOOMSQUAD
Total Time
Music
•
CD
Folk / Ethnic / Tribal
•
Post Punk
•
Psychedelic
[85/100]

Bella Union
09/12/2016, Didier BECU
---
We were quite uplifted when we recently heard the news that Talking Heads is thinking of a reunion. Of course the big question is whether David Byrne and the rest are still able to bring back the magic of yesteryear. Honestly, we are willing to make a pilgrimage for it, but doubts remain. And if it should fail, there is Doomsquad to dissipate the pain.
This trio from Toronto appeared in various trendy publications recently. We understand that you have had it with yet another band that is labelled as "the next big thing". You don't have to believe us, but you better watch Doomsquad.
Simon Raymonde understood it too, and the successor of the 2014 debut album (Kalaboogie) is out on his Bella Union label. Beware, if we talk about Talking Heads, we don't mean an uninspired copy like Vampire Weekend, but a band that mixes dance rhythms, post-punk, psychedelia and experimentation in an extremely original way. Diverse ingredients with equally diverse flavors, but once shaken vigorously, you get a masterpiece like Total Time.
The album was recorded in the desert of New Mexico, and the band got help from many renowned names: Mike Haliechuk of Fucked Up, members of HUREN, but also Mary Margaret O'Hara who sings along on the experimental The Very Large Array.
Total Time sounds anything but ordinary. You really can expect anything, even a song about a donkey with hilarious lyrics as my burro, my hero, my ass (single Solar Ass).
The band fears nothing, Farmer's Almanac begins as an absolutely new-age tune you better avoid, but as soon as the electronic beats and the dub echoes start, you know you are hit again by Doomsquad's enchanting, very unique sound.
Indie folk with krautrock, psychedelia and post-punk guitars. That's what you get in the opener Who Owns Noons in Sandusky? or the infectious Pyramids On Mars. Collective Insanity is a bit like Beach House, but it has a more obscure side. The band always admired Genesis P-Orridge, they never made it a secret, which is beautifully showcased on the experimental end song Russian Gaze.
Doomsquad creates unique music that can't be summarized in a few words, it's more like an experience that puts your mind in a trance. To be placed among the pile of favorites of the year.
Didier BECU
09/12/2016
---
We waren best opgebeurd toen we onlangs het aangename nieuws hoorden dat Talking Heads aan een reünie denkt. De grote vraag blijft natuurlijk of David Byrne en de rest nog in staat zijn om dezelfde magie van weleer te brengen. Eerlijk, we zijn bereid om er zelfs op een bedevaart voor te gaan, maar de twijfels blijven. En als het toch mislukt, is er alsnog Doomsquad dat de pijn kan verdrijven.

Dit trio uit Toronto duikt de laatste weken in allerlei hippe publicaties op. We begrijpen maar al te goed dat je het hebt gehad met alweer zo'n band die als "the next big thing" de wereld wordt ingestuurd. Geloven moet je ons niet, toch houd je Doomsquad maar beter in het oog.

Ook Simon Raymonde heeft dat begrepen, en de opvolger van het debuut uit 2014 (Kalaboogie) is dan ook op zijn Bella Union-label verschenen. Pas op, als we het over Talking Heads hebben, dan bedoelen we geen inspiratieloze kopie zoals Vampire Weekend, wel een band die op uiterst originele manier dansritmes, postpunk, psychedelica en zelfs experimentele elementen met elkaar vermengd. Zeer uiteenlopende ingrediënten met al even diverse smaken dus, maar gewoon eens flink schudden, en je krijgt een meesterwerk zoals Total Time.
De plaat is opgenomen in de woestijn van Nieuw-Mexico, en de band kreeg de hulp van heel wat gerenommeerde namen: Mike Haliechuk van Fucked Up, leden van HUREN, maar ook Mary Margaret O'Hara die meezingt op het experimentele The Very Large Array.
Total Time klinkt allesbehalve alledaags. Je mag je dan ook aan alles verwachten, zelfs een song over een ezel met hilarische lyrics zoals my burro, my hero, my ass (de single Solar Ass).
De band is van niets vies, Farmer's Almanac begint als een absoluut te mijden new age-gedrocht, maar van zodra de elektronische beats en dubecho's hun intrede doen, weet je dat je opnieuw in de ban zal geraken van het betoverende, zeer unieke geluid.
Indiefolk met krautrock, psychedelica en postpunkgitaren. Een heerlijke combinatie, zoals je in de opener Who Owns Noons In Sandusky? of het aanstekelijke Pyramids On Mars kan horen. Collective Insanity ruikt wel wat naar Beach House, maar het heeft een duisterder kantje. De band heeft zijn bewondering voor Genesis P-Orridge ook nooit onder stoelen of banken gestoken, wat prachtig gedemonstreerd wordt in de afsluiter Russian Gaze, waarin volop geëxperimenteerd wordt.

Doomsquad maakt aparte muziek die je niet zo maar met een paar woorden kan vatten, het is meer als een belevenis die je geest in een bepaalde trance brengt. Te plaatsen in het stapeltje van aanraders van het jaar.
Didier BECU
09/12/2016
---