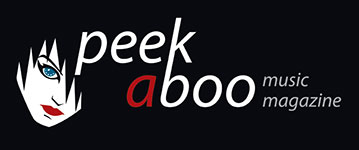 like this cd review
---
BLUSH RESPONSE
Reshaper
Music
•
CD
Industrial
•
Techno
[80/100]

Ant-Zen
09/12/2016, John R. MIRLAND
---
Berlin-based New Yorker Blush Response (Joey Blush) kicks off his new album with the title track - an instrumental construction of heavy beats and distorted sounds rooted in power noise territory. The album continues in a more bass heavy direction that hints on a slight EBM inspiration though with lots of distortion.
Reshaper's repeated theme definitely is the screaming distortion which is apparent on most tracks but the tracks themselves vary from pure power noise through techno to sparse industrial EBM. I prefer the more controlled parts where the distortion is kept on a tight leash and added like a spice. These tracks pound you into the dance floor.
Generally, the tracks are a little on the short side and at least some of them would have benefited from being longer and more hypnotic - the only track going there is Transcendence. However viewed as an album this is a solid release.
Reshaper is mastered by Eric Van Wonterghem (Monolith, Insekt, Klinik, Absolute Body Control), which should be a household name to anyone even remotely interested in power noise and techno. And it somehow shines through in tracks like Alloy and Pain Process which might have been found on a recent Monolith release.
Recommended tracks: Alloy, Fractured, Pain Process, Screaming Fist, Transcendence.
John R. MIRLAND
09/12/2016
---