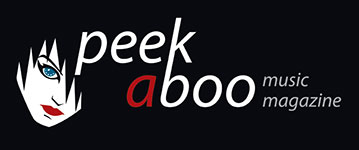 like this cd review
---
14ANGER
Hasta EP
Music
•
CD
Industrial
•
Techno
[95/100]

Digital Mutant
29/04/2015, Britta Tabrit
---
I guess now it's time to think outside the box of Industrial, EBM, Harsh electro etc. I would like to take you on a journey to France. Don't worry, I'm not going to write about Chansons.
With this review, I try to bring nearer to you a one-man-project called 14Anger. Clément Perez, aka 14Anger, is a French Techno DJ and producer. Being into Techno Classics and Future Electronics, he manages the balancing act between Underground Electro and mainstream technoid beats. Being a member of Axess Code in South France and has been organizing EBM – Industrial – Goth parties for 15 years.
14Anger was brought to life in 2013. So let's start with "Hasta" which is a 5-tracks EP. The record fuddles with 3 original versions and 2 remixes by Dekode and Keepsakes and is being released on May, 5th 2015
Track 1 rushes in like a TGV train. After a short intro the attack on your ears begins, booms and rattles. When I read about 14Anger as being a Techno DJ, I honestly expected something else. Of course, you can now start an argument on what the word "TECHNO" really means. Some people subsume the whole world of electronic music as Techno. If you asked me to pin down this song, I would say it's dark electronic style mixed with Techno elements. Now I'm nosy to check the other tracks!
"Saliva" appears more like a Techno track. There is no real melody audible. Tempest-tossed, this song is clearly influenced by Rave and Trance. It reminds me of a time when I was a huge fan of the German DJs Westbam, Sven Väth and Mark Spoon. But nevertheless it is interesting to listen to it by keeping the underground music idea in mind. It makes you get a completely different perception of what genres mean (or don't).
The third original song, named "Coal", stands out as it is a great industrial – noise masterstroke. Provocative and contentious, also a bit shrewish. 5.43 minutes of pure flowing adrenaline. Also suitable for dancefloors, both techno and dark electronic ones. This is really my favorite track on this EP!
The Dekode remix of "Hasta" is a tapered version of the original. Less rugged and somehow dull. My impression is that it sounds like an "underwater" version. Some of the noise elements appear like the breathing sounds of a diver and sonar waves from a submarine. Maybe I'm completely off the track now but that's what came to my mind and also after listening to this a second time, these metaphors came to my inner eye. That's nothing bad. On the contrary! Water is my favorite element and I like the idea of putting Industrial music into a diving suit! Well done remix!
The last song is a "Saliva" remix by the New-Zealand band "Keepsakes". Techno is the keyword here. Rave parts and howling sound elements. To tell the truth, this one caught my unawareness. Hard stamping and only few brief respites came in like a firewall of sound. I'm not quite sure if this will please the dark Electro maniacs. For my personal taste a bit too downgraded compared to the original, but certainly a perfect serenade for a DJ set somewhere on a Techno event!
Well, this was an interesting experience!
Somewhere between "back to the roots" and "off to the future" I had lots of fun with this promo record! I hope that people remain open-minded and give music a chance to cover the world with sunshine as well as with dark clouds. Because both belong to our human existence on this planet. Not only in a transferred sense…
Britta Tabrit
29/04/2015
---