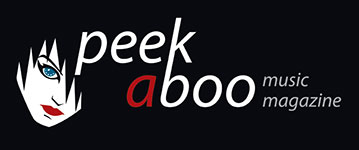 like this movie classics review
---
PAUL WRIGHT
For Those In Peril
Movie
•
Movie classics
Arthouse
•
Drama
[78/100]

BFI
29/04/2015, Didier BECU
---
Let's say it as it is: For Those In Peril is not an easy film. Even more, this debut of Paul Wright from 2013 is the kind of film that some viewers will want to replace by something else after no more than 10 minutes. Whatever you might think of it, you can't deny the fact that this Scottish film is a great mindfuck with a soft poetic side. If you're looking for a ready-made story, then you better not start this strange trip. Do not expect any answers, and with the absurd (but disconcerting) end, you can even give it any interpretation you want.
Are you still interested? Then you are absolutely right, because the British filmmaker Paul Wright takes you into the surreal, but hard world of a Scottish fishing village. Actually, Aaron (George MacKay) must be a very lucky guy, but he is not. He is the sole survivor of a shipwreck. The villagers are not happy with him. They even say loud and clear that they don't understand how he saved himself. Only his mother and sweetheart are still worrying about him, the others want Aaron to leave.
As said, after 80 minutes of film you won't be any wiser. At least not concerning what happened at sea. Wright not only uses a difficult film language, the form is weird as well. He often experiments by mixing stunning shots of the Scottish coast with nervous shots that are made with a handheld camera. This approach certainly does not facilitate the viewing experience, but adds nonetheless an extra dimension.
For Those In Peril did well at the festivals. In his own country Wright was nominated for a BAFTA and in Cannes critics were full of praise for his apart (but intriguing) approach. Try if you dare!
Didier BECU
29/04/2015
---
Om maar meteen met de deur in huis te vallen: For Those In Peril is geen gemakkelijke film. Meer zelfs, dit debuut van Paul Wright uit 2013 is het soort film dat sommige kijkers zal doen besluiten om na tien minuten iets anders te starten. Wat je er ook van denkt, je kan er niet omheen dat deze Schotse film een geweldige mindfuck is met een zacht poëtisch kantje. Wie een kant-en-klaar verhaaltje wil, begint maar beter niet aan deze vreemde filmtrip. Verwacht geen antwoorden, en met het absurde (maar vooral onthutsende) einde kun je de film zelfs elke interpretatie geven die je maar wil.
Heb je er nog zin in? Dan heb je groot gelijk, want de Britse cineast Paul Wright neemt je mee in de surrealistische, maar keiharde wereld van een Schots vissersdorpje. Eigenlijk zou Aaron (George MacKay) een zeer gelukkige kerel moeten zijn, maar hij is dat niet. Hij is de enige overlevende van een schipbreuk. De dorpsbewoners zijn helemaal niet gelukkig dat hij niet naar de zeebodem is verdwenen. Ze stellen zelfs luidop de vraag hoe het mogelijk is dat hij zich als enige heeft kunnen redden. Alleen zijn moeder en liefje bekommeren zich nog om hem, de anderen willen dat Aaron zo snel mogelijk zijn biezen pakt.
Zoals gezegd zal je na 80 minuten film niet weten hoe de vork aan de steel zit. Hooguit heb je een vermoeden van wat er zich op zee heeft afgespeeld. Wright hanteert niet alleen een al bij al moeilijke filmtaal, ook de vorm is allesbehalve doordeweeks. De Brit laat geen enkel moment onbenut om te experimenteren. Zo worden prachtige shots van de Schotse kust afgewisseld met nerveuze opnames met een handcamera. Deze aanpak vergemakkelijkt zeker de kijkervaring niet, maar geeft ze wel een extra dimensie.
For Those In Peril deed het vooral goed op de festivals. In eigen land werd Wright genomineerd voor een BAFTA en ook in Cannes waren critici vol lof over deze aparte (maar toch intrigerende) aanpak. Wie een hekelt heeft aan eigenzinnige arthouse die de kijker graag in het ooitje neemt, mijdt maar best For Those In Peril. Wie durft weet naar wat te kijken!
Didier BECU
29/04/2015
---
---