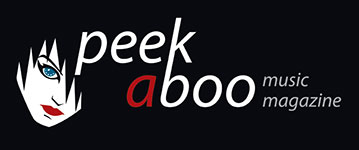 like this cult movies review
---
JACK HILL
Coffy
Movie
•
Cult movies
Blaxploitation
[78/100]

Arrow
28/04/2015, Didier BECU
---
The black community always had a strange relationship with the film world. In the pioneer years white people were painted black (!) if they need a black person for the movies (a good example is The Birth Of A Nation by DW Griffith). This racist decision was covered with the fallacy that a black person can't be photographed. Oddly enough, that was no problem when the black had to perform a maid or a slave. The white Hollywoodproducers also had no problems when the black performed a silly clown or a criminal. During the 50's Sidney Poitier changed that, but he was alone. In 1968, everything changed because the success of Easy Rider and Bonnie & Clyde, with those two films the audience made it clear that they were bored with the usual Hollywood movies. In 1970, Columbia scored a pretty big hit with a small production named Watermelon Man by Melvin Van Peebles (indeed, father of Mario). Watermelon Man was a comedy, but in his later films Melvin went much further. A year later he shocked Hollywood with Sweet Sweetback's Song Baadassss as for the first time in film history a black villain was able to reach the end credits. This success immediately evoked the blaxpoloitation-boom, a film genre in where black people were ruling the laws. This genre dominated the first part of the 70's with Shaft as the biggest hit, even if it is not really a blaxploitation film because the black policeman chooses the side of his white bosses. Countless films were made and Pam Grier was the queen of the genre.
One of the directors who will always be remembered for this genre is Jack Hill. In retrospect, it was strange that the studio asked him to do this. Not only didn't he have experience with the genre, he was also a white guy! Hill accepted the task on condition that Pam Grier (indeed the woman who had twenty years later a second career because of Tarantino's Jackie Brown) was given the lead role. Hill knew her very well, as two years earlier he made The Big Dollhouse with her.
Pam Grier is indeed the ideal person to interpret Coffy: a nurse who wants to take revenge on the drug environment because her eleven-year old sister became a drug victim. The core of this revenge movie is actually that you only can trust yourself. Coffy is all alone in her revenge, but she has a very special talent: first get the man in bed and then kill him.
Decades later Coffy still remains a wonderful piece of cinema that has inspired many contemporary masterpieces, with Tarantino of course being the most known example. The film is also notable for its gory brutality. For instance the scene in which a bad guy is tied to a car while his murderer drives it through the city. And the story? Well you can forget that easily, but the excellent dialogues will be forever chiseled in your head.
This Arrow release once again has an extensive bonus section. In A Taste Of Coffy Jack Hill looks back at his film, that gained MGM quite some money (producer Samuel Z. Arkoff was so delighted that he sent Hill a bottle of bourbon at Christmas). There was interest for a sequel, but (oh irony) the sales department of MGM was convinced that sequels didn't gain any money, and so the next movie Burn Coffy Burn was renamed as Foxy Brown. It was again a huge success for Hill, but also his death sentence. The boom of the blaxploitation genre was over and now the public wanted disco movies (disco was after all soul for white teenagers) and so nobody wanted to work with this "blaxploitation director", although Jack Hill had tried almost all genres in his career. In The Baddest Chick In Town! Pam Grier tells how it was to be the queen of the blaxploitation genre. Some claimed that Grier was misused, but according to herself the actress knew very well what she was doing. Finally, there is a documentary in which Mikel J. Koven tells you everything you need to know about blaxploitation.
Anyone who likes blaxploitation (or simply fantastic cinema from the 70's) can get rid of his old MGM DVD-disc, because thanks to Arrow there is now a stunning Blu-ray (with English subtitles) which is completely restored and full of brilliant extras.
Didier BECU
28/04/2015
---
De zwarte gemeenschap heeft altijd een vreemde relatie gehad met de filmwereld. In de pioniersjaren weerde men zwarten uit de film en schilderde men gewoon het gezicht van blanken zwart (een mooi voorbeeld daarvan is The Birth Of A Nation van D.W. Griffith). Deze racistische beslissing werd toegedekt met de drogreden dat een zwarte niet kan worden gefotografeerd. Vreemd genoeg was dat geen probleem wanneer die zwarte het dienstmeisje of de slaaf van de blanke mocht vertolken. Men had er ook er geen problemen mee wanneer de zwarte de clown uithing of een misdadiger was, zolang hij maar geen held was. Tijdens de jaren 50 zorgde Sidney Poitier voor een kentering, maar hij stond er wel alleen voor. In 1968 veranderde alles door het succes van Easy Rider en Bonnie & Clyde, twee films waarmee het publiek duidelijk maakte dat het genoeg had van de gebruikelijke Hollywoodfilms. In 1970 scoorde Columbia een vrij grote hit met de kleine productie Watermelon Man van Melvin Van Peebles (inderdaad, vader van Mario). Watermelon Man was een komedie, maar in zijn latere films ging Melvin veel verder. Een jaar later choqueerde hij Hollywood met Sweet Sweetback's Baadassss Song waarin voor het eerste een zwarte slechterik de eindmeet zou halen. Hiermee was meteen de blaxploitation geboren, een filmgenre waarin de zwarten het voor het zeggen hebben. Dit genre domineerde het eerste deel van de jaren 70 met Shaft als allergrootste hit, ook al is dat niet echt een blaxploitationfilm omdat de zwarte politieagent uiteindelijk toch de kant van de blanke kiest. Er werden ontelbare films gemaakt en Pam Grier werd de koningin van het genre.
Deze status had ze te danken aan regisseur Jack Hill. Achteraf bekeken was het wel vreemd dat de studio's hem hiervoor vroegen. Niet alleen had hij geen ervaring met het genre, maar hij was bovendien blank! Hill aanvaardde de opdracht op voorwaarde dat Pam Grier (inderdaad de vrouw die twintig jaar later een tweede carrière kreeg dankzij Tarantino in Jackie Brown) de hoofdrol kreeg. Hill kende haar zeer goed, want twee jaar eerder maakte hij samen met haar The Big Doll House.
Pam Grier is inderdaad de ideale persoon om Coffy te vertolken: de vrijgevochten verpleegster die wraak wil nemen op het drugsmilieu omdat haar elfjarig zusje slachtoffer van hun rommel is geworden. De kern van deze wraakfilm is eigenlijk dat je alleen maar jezelf mag vertrouwen. Coffy staat er in haar wraakactie dan ook helemaal alleen voor, gelukkig bezit ze een bijzonder talent (eerst de man in bed krijgen om hem dan onverbiddelijk te doden).
Decennia later is Coffy nog altijd heerlijke cinema als inspiratiebron van hedendaagse meesterwerken, en daarvan is Tarantino natuurlijk het allerbekendste voorbeeld. De film valt ook op door zijn gore brutaliteit, zo wordt bijv. één van de boosdoeners met een strop aan een auto vastgebonden die een ritje door de stad maakt. Ook cinematografisch zit het snor. En dat verhaal? Nou dat vergeet je vliegensvlug, maar de rake dialogen zitten in je hoofd vastgebeiteld.
Het is wederom genieten met de uitgebreide bonussectie. In A Taste Of Coffy blikt Jack Hill terug op zijn film die de MGM-studio heel wat geld opbracht (producer Samuel Z. Arkoff was zo in de wolken dat hij Hill voor kerstmis een fles bourbon opstuurde). Er was interesse voor een sequel, maar (oh ironie) omdat de salesafdeling van MGM ervan overtuigd was dat sequels geen geld opbrachten, werd Burn Coffy Burn omgedoopt tot Foxy Brown. Het werd opnieuw een succes voor Hill, maar de film was tegelijkertijd ook zijn doodsvonnis. Het blaxploitation-genre was door de komst van de discofilm ten dode opgeschreven (disco was brave soul voor blanke tieners), waardoor niemand nog wilde samenwerken met deze "blaxploitation-regisseur", ofschoon Jack Hill zowat alle genres had uitgeprobeerd. In The Baddest Chick In Town! vertelt Pam Grier hoe het was om de koningin van het blaxploitation-genre te zijn. Men beweert wel eens dat men Grier gebruikte, maar de actrice wist zeer goed waarmee ze bezig was en daar hoorde ook het feit bij dat ze voor haar rollen geregeld uit de kleren moest. Ten slotte is er nog de documentaire Blaxploitation waarin Mikel J. Koven dit bijzonder, interessante genre toelicht.
Wie gek is op blaxploitation (of gewoon fantastische cinema uit de jaren 70), kan zijn oud MGM-schijfje opbergen, want dankzij Arrow is er een schitterende Blu-ray (met Engelse ondertitels) die niet alleen volledig is gerestaureerd, maar ook bol staat met schitterende extra's.
Didier BECU
28/04/2015
---
---