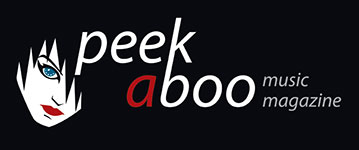 like this cd review
---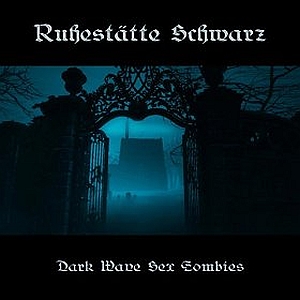 RUCHESTATTE SCHWARS
Dark Wave Sex Zombies
Music
•
CD
Dark Wave
•
Electro Rock
•
Industrial
[88/100]

You Tunez
27/04/2015, Wim GUILLEMYN
---
Gary Wagner and Erik Wüstenberger (both former members of the electroband 'Dance or Die') have released their debut with this new band. Other members are: Ramon Da Silvio and Amanda Adamas. They try too mix Dark Wave with industrial elements. It manifests itself in a combination of keyboard sounds, that refer to wave and the 80's, and an industrial rhythm section. Add some dark metalriffs and the dark bariton vocals of Wagner, and the concept is ready.
The themes of the songs are somewhat obvious: vampires, undead, escapism and the dead. They bring it with a load of bombast. Everything sounds danceable and jaunty thanks to the clubmix sound they gave to every song. Starter 'Doomsday Calling' begins with a delicious intro. 'Nobody Wants to Dance With Me' is one of their strongest songs: a nice mixture between electro and black guitars with the voice of Wager that reminds me of Star Industry.
This album will surely do well on the German market and could find his way around here as well. Everything has a professional approach: website, artwork, production, pictures… A strong debut.
Wim GUILLEMYN
27/04/2015
---
Dit is het debuut van deze Berlijnse industrial band. Ze bestaan uit Gary Wagner en Erik Wüstenberger (beiden vroeger bandlid van de voormalige dark electroband Dance or Die). Daarnaast spelen ook Ramon Da Silvio en Amanda Adamas mee. In hun muziek proberen ze Dark wave met industrial elementen te vermengen. Concreet uit zich dat in keyboardssounds die refereren aan de wave en de jaren 80, in combinatie met een industrial getinte ritmesectie. Voeg daarbij nog wat donkere metalriffs en de donkere bariton van Wagner en het concept is klaar.
De thematiek van de nummers is enigszins voor de hand liggend: vampieren, levende doden, escapisme en eindigheid. Ze schuwen zeker de bombast niet in hun nummers. Alles klinkt zwierig en dansbaar dankzij de clubmixsound van het album. Opener "Doomsday Calling" begint met een heerlijk intro. "Nobody Wants to Dance With Me" is een van de sterkste nummers op dit album: mooie mengeling tussen elektronica en zware gitaren, met een stem die wat aan Star Industry doet denken.
Een album dat het ongetwijfeld goed zal doen op de Duitse markt en dat hier ook wel aanhangers moet kunnen krijgen. Alles heeft een professionele look gekregen: website, artwork, productie, foto's. Een sterk debuut.
Wim GUILLEMYN
27/04/2015
---