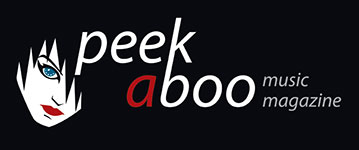 like this cd review
---
ACORN FALLING
2nd Plateau of Normalcy
Music
•
CD
Ambient
•
Dark Ambient
•
Experimental
[85/100]

Vicious Records
25/04/2015, William LIÉNARD
---
The Danish formation Acorn Falling (curiosities, 2011) has released its second album 2nd Plateau or Normalcy. While the debut album still contained mainly ambient and experimental sounds, Lars Kevin went for more concrete songwriting and musical compositions on the successor. The band could count on many well-known names in the international scene: Thomas Wydler (Nick Cave & The Bad Seeds), John Contreras (Current 93), Zef Noise (Bauhaus/Peter Murphy) and Peter Principle (Tuxedomoon). It will not come as a surprise if Acorn Falling forces his international breakthrough with this second release. The album was recorded in a WWII bunker in Copenhagen with additions from sessions in studios in Berlin, Copenhagen and Los Angeles. It contains 10 songs.
The Whistle at Bay Tragedy begins with the sound of water, piano and a fading voice, airy and quiet, and carefully grows into a hurricane of sound with atmospheric guitars, quiet drones, saxophone and a panoply of small noises. In Cliffhangers Hymn we hear floating vocals against a backdrop of piano and guitars. The Constrictor, with striking percussion, bubbling synths and quiet seeping drones, is atmospheric and rhythmic, with an emphatic vocal. The track is dark and slightly melancholic with an intoxicating saxophone in the instrumental interlude. A first highlight. Bitter Ashes floats on percussion and the sound of thunder with a lingering melody and ditto vocals, softly humming drones and bells, quietly shuffling and dreamy. As Heaven went to Hell has a more threatening tone, with monotonous drones, atmospheric sub sounds and then pounding guitars for the descent into the underworld, staccato and stultifying, but there is hope, because heavenly voices rise towards the light, supported by whistling guitars, dark drones and banging drums.
MS Humanity starts like the first song on the album with the sound of water, a beautiful piano and gently rumbling drones in the background, and then again a stunning and emphatic piano, draped with the sound of a hesitant saxophone. Lost Horizons is very different: sucking synth drums and strummed electric guitars, a vocal part, country-like guitars, military drums, polyphonic sounds and then a trotting melody for cowboys on horseback in an open landscape. Accessible, melodic and adventurous. The Navigator Who Doubted begins as a composition by Lisa Gerrard of Dead Can Dance, with buzzing synths and an exotic woody drum sound. The voice sounds more like Brendan Perry, but the almost religious wordless vocals and dark electronics, which sound like rushing violins, wrap the composition in an oriental atmosphere. A beautiful composition that ends too soon. The Shot, with drums, a honky tonk piano and atmospheric vocals, sounds nostalgic and melancholic at the same time. The metallic sound of guitars and synths cuts deep into the innocent and good-sounding melody. Nice and simple. Eno's Song for Mom returns to the beginning of the album and completes the circle: a tingling piano, quietly roaring guitars and a voice that can hardly be recognized as of human origin, a cry, superhuman, animal-like, unearthly... very nice...
Acorn Falling's 2nd Plateau of Normalcy definitely deserves to be heard.
Tracklist:
1. The Whistle At Tragedy Bay
2. Cliffhangers Hymn
3. The Constrictor
4. Bitter Ashes
5. As Heaven Went To Hell
6. M/S Humanity
7. Lost Horizons
8. The Navigator Who Doubted
9. The Shot
10. Eno' Song For Mom
William LIÉNARD
25/04/2015
---
De Deense formatie Acorn Falling (Cabinet of Curiosities, 2011) heeft z'n tweede album uit en het heet 2nd Plateau of Normalcy. Was er op het debuut nog sprake van overwegend ambient en experimenteel geluid, dan kiest Lars Kivig nu veel meer voor concrete songwriting en muzikale composities. Bovendien kon de band voor de opname van 2nd Plateau of Normalcy reken op heel wat bekende namen uit de internationale scène: Thomas Wydler (Nick Cave & The Bad Seeds), John Contreras (Current 93), Zef Noise (Bauhaus/Peter Murphy) en Peter Principle (Tuxedomoon). Het zal dan ook niemand verbazen indien Acorn Falling met deze tweede release z'n internationale doorbraak forceert. Het album is hoofdzakelijk in een bunker uit de Tweede Wereldoorlog in Kopenhagen opgenomen en het bevat toevoegingen die in studio's in Berlijn, Kopenhagen en Los Angeles zijn gemaakt. Het album telt 10 composities.
The Whistle at Tragedy Bay begint met klotsend water, piano en een wegebbende hoge zangstem, etherisch en rustig, om vervolgens voorzichtig uit te groeien met atmosferische gitaren, rustige drones, saxofoon en kleine geluidjes tot een orkaan van geluid. In Cliffhangers Hymn wordt een tandje bijgestoken met een zwevende zangpartij tegen een achtergrond van piano en gitaren. The Constrictor met opvallend slagwerk, borrelende synths en rustige doorsijpelende drones, is atmosferisch en ritmisch, met een nadrukkelijke zangpartij, donker en lichtjes melancholisch met een bedwelmende saxofoon in het instrumentale intermezzo. Een eerste hoogtepunt. Bitter Ashes drijft binnen op percussie en donder voor een slepende melodie en dito vocalen, zacht zoemende drones en bellen allerhande, rustig schuifelend en dromerig. As Heaven went to Hell is dreigender van toon, met monotone drones en atmosferisch bijgeluid en dan beukende gitaren voor de afdaling in het ondermaanse, staccato en afstompend, maar er is hoop, want uit het niets weerklinken hemelse stemmen die zich een weg naar het licht banen met de steun van fluitende gitaren, donkere drones en dreunend slagwerk.
MS Humanity kiest het pad van de eerste song, met het geluid van water, prachtig pianospel, zachtjes rommelden drones op de achtergrond en dan opnieuw een bloedmooie en nadrukkelijke piano waar om zich de aarzelende saxofoon drapeert. Lost Horizons is van een heel anders soort: zuigende synthdrums en elektrische gitaargetokkel, een zangpartij, countryachtige gitaren, militair drumgeroffel en vervolgens polyfone zanglijnen en dravende melodielijnen voor cowboys te paard in een weids landschap. Toegankelijk, melodisch en avontuurlijk. The Navigator Who Doubted begint als een compositie van Lisa Gerrard voor Dead Can Dance, met zoemende synths en exotisch houtachtig drumgeluid. Het parlando lijkt eerder op het geneuzel van Brendan Perry, maar de haast religieuze woordeloze vocalen en de donkere elektronica, die klinkt als ruisende violen, wikkelen de compositie in een oosterse sfeer. Een prachtige compositie die te snel voorbij is. The Shot, met drums, een rokerige tingel-tangel-piano en atmosferische vocalen, klinkt nostalgisch en melancholisch tegelijk. Het metaalachtig geluid van gitaren en synths snijdt diep door de onschuldige en goed klinkende melodie. Mooi en eenvoudig. Eno's Song for Mom keert terug naar het begin en maakt de cirkel rond: een tintelende piano, rustig ronkende gitaren en een stem die je nog moeilijk als menselijk kan herkennen, een schreeuw, bovenmenselijk, dierlijk, onaards… heel erg mooi…
Acorn Fallings 2nd Plateau of Normalcy verdient het om te worden gehoord.
William LIÉNARD
25/04/2015
---