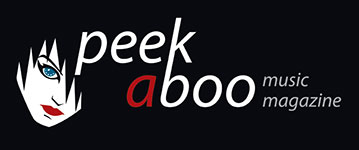 like this movie review
---
MIKE LEIGH
Mr. Turner
Movie
Biography
E1
23/04/2015, Didier BECU
---
In October the upcoming edition of the Filmfestival of Ghent will focus on British cinema. British filmmakers certainly don't have the budgets of Americans (just check out how much the newest Avengers costs), but British film is stronger than ever. During the last decades, the UK was overruled by directors who were opting for subjects that can be categorized as social realism. You certainly can say that both Mike Leigh and Ken Loach were the most important ones of that league. In masterpieces like Life Is Sweet or All Or Nothing, Leigh showed a dark side from Britain that you usually don't see. It is strange that the now the 70 year old director has chosen something totally different: the biography of painter William Turner (1775-1851), even if he couldn't resist the fact to show some social injustices. Perhaps Mr. Turner is not his most important film, but without any doubt the most impressive (especially cinematographically) he made so far.
Mr. Turner is surely not a traditional biography. We learn nothing about his youth (albeit not with images), as the movie immediately starts during his high days when Britain considered him as a great artist. Everybody is convinced that William Turner (Timothy Spall) is a genius, but in daily life he's nothing but a peasant person who hasn't the slightest pity for other people. The sole person who can count on his affection is his almost crippled father (Paul Jesson). His maid Hannah (Dorothy Atkinson) is deeply in love with her master, but she's only good to serve him a cup of tea or in hours of need as an object to satisfy his sexual needs.
We guess that everyone knows the works that made Turner world famous, but even if you have never seen one of his paintings (something we can hardly imagine), Mr. Turner is an incredible tip. The movie lasts two hours and a half and doesn't have a real plot, but there isn't one second that you are bored. The main reason is of course the phenomenal performance of Timothy Spall, who already worked five times with Leigh. Despite these masterpieces, he will stay immortal as Peter Pettigrew of the Harry Potter-films. We won't look down on the tricks of our beloved magician, but Mr. Turner is definitely Spall's tour de force. The actor is just William Turner and even if the rest of the cast plays enormously well, you can't deny the fact that this is Spall's one man show that got him honoured in Cannes as best actor. A second element that makes Mr. Turner such a milestone is the cinematographic genius of Leigh. The director chooses the locations in such a way that it seems like Turner is standing in the middle of his own famous paintings.
Mr. Turner is now released on both DVD and Blu-ray on E One and features both the Dutch and French version. It is indeed a pity that there's no bonus material included, but we surely recommend you the almost perfect Blu-rayversion.
Didier BECU
23/04/2015
---
Binnenkort zal het Filmfestival van Gent in het teken staan van de Britse cinema. De Britse cineasten beschikken wel niet over de duizelingwekkende budgetten die Amerikanen wel hebben (kijk bijv. eens naar het kostenplaatje van de nieuwe Avengers-film), desalniettemin staat de Britse film steviger dan ooit in zijn schoenen. De laatste decennia viel Engeland vooral op door het sociaalrealisme waarvan Mike Leigh en Ken Loach de vaandeldragers zijn. In meesterwerken als Life Is Sweet of All Or Nothing ontpopte Leigh zich tot een meester in het tonen van beelden van schrijnende armoede die we niet onmiddellijk met het mooie Engeland associëren. Vreemd genoeg koos de ondertussen 70-jarige cineast voor zijn laatste film een volledig ander onderwerp: de biografie van schilder William Turner (1775-1851), ofschoon hij het niet kan laten om opnieuw bepaalde sociale onjuistheden aan de kaak te stellen. Mr. Turner is misschien niet zijn belangrijkste, maar zonder twijfel de meest indrukwekkende prent (zeker op cinematografisch vlak) die de Brit tot dusver maakte.
Mr. Turner is zeker geen traditionele (en volgens Leigh ook geen artificiële) biografie. We komen niets te weten over zijn verleden of jeugd (of toch niet met beelden), want de film vangt onmiddellijk aan bij zijn hoogdagen toen kunstminnende Britten hem ophemelden. William Turner (Timothy Spall) is een grootmeester met het penseel, maar in het dagelijkse leven een lompe boer die met niets of niemand medelijden heeft. De enige die van hem wat affectie krijgt is zijn bejaarde vader (Paul Jesson), die sukkelt met zijn rug. De dienstmeid Hannah (Dorothy Atkinson) die heimelijk op hem verliefd is, is alleen maar goed om hem zijn kopje thee te bezorgen. Of indien de nood het hoogst is om als gebruiksvoorwerp voor Turners lusten te dienen.
Iedereen kent wel de maritieme schilderijen waarmee Turner wereldberoemd is geworden, maar zelfs indien je nog nooit een werk van de man zou hebben gezien (ook al kunnen we dat moeilijk geloven) blijft Mr. Turner een ongelofelijke aanrader. De film duurt wel twee en half uur en heeft geen plot, toch is er van verveling geen sprake. Dat komt in de eerste plaats door de fenomenale vertolking van Timothy Spall, die eerder al vijf keer met Leigh samenwerkte, maar ondanks deze meesterwerken bij het grote publiek toch voor eeuwig als Peter Pettigrew uit de Harry Potter-films bekend zal blijven. Zonder neer te kijken op de kunsten van de kleine tovenaar, is dit Spalls tour de force. De acteur is gewoon William Turner en ook al speelt de rest van de cast zo goed als feilloos, blijft deze biografiede onemanshow waarmee hij in Cannes verdiend de prijs als beste acteur won. Een tweede element dat van Mr. Turner een onvergetelijke filmreis maakt is het cinematografische vernuft van Leigh. De Britse regisseur heeft de locaties eruit gepikt waardoor het lijkt alsof Turner zijn leven in het decor van zijn eigen schilderijen vertelt.
Mr. Turner is vanaf nu uitgebracht op E One, zowel op dvd als Blu-ray. De Benelux-uitgave heeft zowel een Franse als Nederlandstalige versie. Alhoewel het jammer is dat er geen extra's op deze release staan, raden we je absoluut de Blu-ray aan omdat de kwaliteit ervan magistraal is.
Didier BECU
23/04/2015
---
---