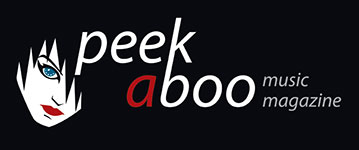 like this cd review
---
DIRK SERRIES & RUTGER ZUYDERVELT
Buoyant
Music
•
CD
Ambient
•
Avant-garde
•
Drone
•
Soundscape
[70/100]

ConSouling Sounds
22/04/2015, William LIÉNARD
---
The new release by Dirk Serrries was developed in collaboration with the Dutch avant-garde musician Rutger Zuydervelt, an artist with an equally impressive oeuvre. The album contains four large compositions in which the atmospheric and minimal approach of the Belgian is combined with the soundscapes of the Dutchman.
Buoyant One: Lost Trail starts slowly and dragging, with drones that follow each other with long echoes and in constantly new combinations. After 9 minutes, they slowly fade away as foghorns in a deserted landscape. Buoyancy Two: The Whispering Scale floats through a rarefied space of swelling and oozing organ sounds as a high pitched tone, atmospheric and dreamy, a glider flight over an intact landscape, and after four minutes little percussion-like sounds from the right, and short drones from the left, quiet, meditative with occasionally a auditory prick. Afterwards noise and distortion gain more space, buzzing with short clicks and dark, sleepy drones in the background, and then gently undulating towards the final.
Buoyant Three: Unraveled Blanket starts threatening, with noise, distortion and resonant drones, dark and sinister, then restrained and meditative, but every time with an ebb-and-flow movement of powerful drones, echoing against a rushing background. Buoyant Four: The Dissection gets bells in the intro, noise-like wind in a microphone and gently throbbing drones, bird sounds, distortion and again rhythmic bells in the distance, long and high pitched shreds of electronics as of a sucking wind between ramshackle structures, dark carpets of buzzing and throbbing drones, contemplative and languid.

Buoyant is an ambient and atmospheric echo symphony in four parts.
William LIÉNARD
22/04/2015
---
De nieuwe release van Dirk Serrries kwam tot stand in samenwerking met de Nederlandse avant-garde muzikant Rutger Zuydervelt, een artiest met een al even indrukwekkende staat van dienst. Het album bevat vier grote composities waarin de atmosferische en minimale aanpak van de Belg wordt gecombineerd met de sound scapes van de Nederlander.
Buoyant One: Lost Trail begint traag en slepend met drones die elkaar met lange echo's en in steeds nieuwe combinaties opvolgen. Na 9 minuten deemsteren ze langzaam weg als misthoorns in een verlaten landschap. Buoyant Two: The Whispering Scale zeilt als een hoge toon door een ijle ruimte van aanzwellend en wegebbende tonen als van een orgel, atmosferisch en dromerig, een zweefvlucht over een ongeschonden landschap, met na vier minuten percussieachtige bijgeluidjes langs rechts en korte drones langs links, rustig, meditatief met af en toe een auditieve prik. Nadien krijgen ruis en distortion meer ruimte, zoemend met korte clicks en donkere, slaperige drones op de achtergrond, voorzichtig en dan nadrukkelijk golvend voor de finale.
Buoyant Three: Unraveled Blanket begint dreigend, met ruis, distortion en galmende drones, donker en sinister, dan ingehouden en meditatief, maar telkens opnieuw is er sprake van een eb-en-vloed-beweging van krachtig echoënde drones tegen een ruisende achtergrond. Buoyant Four: The Dissection krijgt belletjes in de intro, ruis als van wind in een microfoon en zacht ronkende drones, vogelgeluidjes, distortion en opnieuw ritmische belletjes op de achtergrond, hoge en lange flarden elektronica als zuigende wind tussen bouwvallige structuren, donkere tapijten van zoemende en ronkende drones, contemplatief en loom.
Buoyant is een ambiente en atmosferische echosymfonie in vier delen.
William LIÉNARD
22/04/2015
---