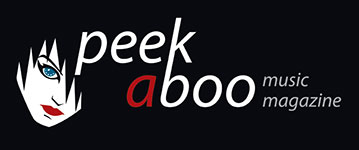 like this article review
---
NEUVISION
A Band to Discover
Article
Synth Pop / Electro Pop
22/04/2015, Britta Tabrit
---
"NEUVISION is this nostalgic feeling about time that transforms inside and outside until the end of our lucidity, it is the way to the catharsis"
"WE DON´T BELIEVE IN RACISM
WE DON'T BELIEVE IN WAR
WE DON'T BELIEVE IN VIOLENCE
WE BELIEVE IN PEACE AND DEMOCRACY
¡NO ONE CAN STOP YOU!
¡THIS IS FOR YOUR BODY AND YOUR MIND!
¡YOU ARE THE RISE OF THIS NEW VISION!"
Travelling is one of the best ways of education. That's what my grandfather used to tell me and I guess he was right! You meet new people and sometimes even interesting ones.
So it happened that during my trip through Mexico in March, I attended a concert of the bands Chemical Sweet Kid and Larva in the city of Orizaba, Veracruz.
There I got to talk to Ricardo, a local guy, who told me about his interesting music project and his plans. I decided to listen to his work and to write about it. So here we go…Neuvision, new visions of this world!
Neuvision was founded in 2009 by Ricardo Ygrod (programming, lyrics and live vocals) as "Degeneración Debraye". A mixture of Synthpop, EBM and Industrial might be the right way to explain what this band is all about. When doing live events Ricardo is supported by Cesar Egresth (Chaotic Rave System) and Mayumi Kyu (Ruinas para una Era Futura).
The first album was released in 2012 under the independent label ENGRAVED RITUAL (U.S.A.) and was called "El Mundo y sus Demonios". The album was distributed via iTunes and Bandcamp. It gained also international credence.
In 2014 Degeneración Debraye played at the Orus Fest, an international festival in Mexico, together with bands such as Covenant, Solar Fake, Psyclon Nine, Aesthetic Perfection, NamNamBulu and many others.
This year, 2015, seems to be the year of changes for Ricardo's sound-child. As his ideas changed, the style changed as well. And at the end, even the name. "Degeneración Debraye" has just become "Neuvision", a more Cyberpunk influenced way of art, trying to connect the melodic music with the audience more than before.
Also the live members altered as Mayumi Kyu left the band and Fernanda Diaz succeeds to her task to do the keyboard part at live gigs.
"Neuvision" has been really productive so far. This year the album "The Demon-Haunted World" under the Hungarian label Advoxya Records has been released. Influenced by the scientist Carl Sagan and his book with the same name, the album contains 11 original songs and 3 remixes of Nitronoise, Electrovot and Ygrod Droid. On April 27th the first "Neuvision" single "The night is ours" will be out.
In May the band will go on tour through Mexico. The tour opener is a gig at "Infexxion Fest" in Mexico City on May 30th, together with many famous national and international acts like Noisuf X, State of Union, Soman, Bestias de Asalto, In:Seckt and Data. There'll be more shows, e.g. in Veracruz in May and Puebla in July. More dates are about to be announced.
I guess "Neuvision" tried a new successful start with new ideas and new musical ways. I'm sure that Ricardo has a strong will and everything else what it takes to cut his way through to reach more in the near future!
For more pieces of info on "Neuvision" check their pages:
FACEBOOK: http://www.facebook.com/NEUVISIONofficial
SOUNDCLOUD: https://soundcloud.com/degeneracion_debraye
FOR PRE-ORDER THE ALBUM NOW ON ADVOXYA ONLINE SHOP: http://www.advoxyashop.com/modules.php?name=Asers_Shop&s_op=viewproductdetails&lid=410&cid=1
PREVIEW OF THE FIRST SINGLE "THE NIGHT IS OURS": https://soundcloud.com/degeneracion_debraye/neuvision-the-night-is-ours
Britta Tabrit
22/04/2015
---