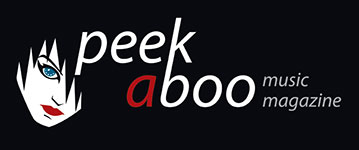 like this cd review
---
LE SEUL ELEMENT
Meradiam
Music
•
CD
Alternative Rock
•
Ambient
•
New wave
•
Noise
•
Post Rock
•
sludge
[80/100]

ConSouling Sounds
21/04/2015, William LIÉNARD
---
Le Seul Element, the solo project of a French man who prefers to remain anonymous (a fairly frequent phenomenon in the world of commercial music, think of Kraftwerk, Autechre, The Residents…), has released a first album, called Meradiam, which is dominated by dark ambient sounds. William Scheller and Philip Glass are his role models, but on the album Meradiam you mostly hear noise, darkwave and post-rock.
01 03 47 starts with what appears to be the sound of dripping water and then expands into a small sand storm, a hurricane of ambient noise and atmospheric murmur. In Jancee one recognizes the repetitive piano of Philip Glass, but the voices sound woolly and then mysterious, as if they are escaping from the tomb of an Egyptian pharaoh. Echoing drums give the composition a dark tone, while low piano sounds increasingly come to the fore. Definitely a nice track. Originally, the artist wanted to call the album Heol, because that is his favorite track. It is again a piano-based composition with echoes of distant voices and then ambient electronics, which create a dreamy atmosphere. A haunting composition, original and special.
Title track Meradiam rolls slowly into the room: a very emphatic piano fights back in an slowly boiling mass of industrial noise: dribbling, cutting, pounding and crying, in that order. And then again those voices from another time. In Tehee one hears electronic bleeps, piano and voice, combined into a horny movie soundtrack, halfway completed with pounding beats and patches of Laibach in formalin. Maybe not always original in terms of composition, but it sounds fantastic! Dem gets repetitive piano sounds, deep drones and mantra-like voices in the distant background. And just when you think it cannot be much darker, the track bursts open with what appears to be the sound of a bass trumpet, with a barely audible choir and a recurring piano.
Essist is the longest track on this album, almost 15 minutes. After a short blast, the electronic piano takes the lead and one hears a conjuring one-man choir that seems plucked from an opera by Philip Glass. After six minutes, throbbing drones are being introduced, later combined with subtle tones as of a church organ and supplemented with a careful noise that sounds like breaking waves on the beach, and then a downpour. The last minute and a half of the composition is particularly quiet. Maybe it is not groundbreaking, but it is beautiful. Very beautiful even.
Album Tracks:
1. 01 03 47 (5:31)
2. Jancee (4:32)
3. Heol (5:46)
4. Meradiam (7:54)
5. Tehee (5:43)
6. Dëm (3:36)
7. Essist (14:46)
William LIÉNARD
21/04/2015
---
Le Seul Element, een Frans eenmansproject dat zich bewust in geheimzinnigheid wikkelt (dat doet het vaak goed in de wereld van de commerciële muziek, denk aan Kraftwerk, Autechre, The Residents…) heeft een eersteling op de markt gegooid die wordt gedomineerd door donkere ambiente geluiden. De artiest noemt William Scheller en Philip Glass z'n grote voorbeelden en daar heeft de piano in z'n composities wellicht wat mee te maken, maar Meradiam hoort vooral thuis in de genres noise, dark wave en post-rock.
01 03 47 begint met wat lijkt op het geluid van druppelend water, om vervolgens uit te dijen tot een kleine zandstorm, een orkaan van ambient en sfeerscheppend geruis. In Jancee herken je het repetitieve pianospel van Philip Glass, maar de stemmen (of wat daar voor doorgaat) klinken wollig en dan geheimzinnig alsof ze ontsnappen uit het graf van een Egyptische farao. Echoënde drums geven het geheel een donkere toon, terwijl lage pianotonen steeds meer op de voorgrond treden. Zonder meer een mooie track. Oorspronkelijk zou het album Heol heten, want dat is de lievelingstrack van de artiest. Het is opnieuw een compositie die aanvankelijk steunt op pianogeluid, aangevuld met de echo van verre stemmen en die vervolgens met ambiente electronica evolueert tot een dromerige, atmosferische en bij momenten spookachtig compositie. Origineel en apart.
Titelnummer Meradiam ruist langzaam de kamer in. Een zeer nadrukkelijke piano legt accenten in een langzaam opkokende massa van industrial geluid: druppelend, snijdend, bonkend en huilend, in die volgorde. En dan opnieuw die stemmen uit een andere tijd. In Tehee worden elektronische bleeps, piano en stem gecombineerd tot een hitsige filmsoundtrack, halfweg aangevuld met beukende beats en flarden Laibach op sterk water. Misschien niet altijd even origineel qua compositie, maar het klinkt wel fantastisch! Dëm krijgt repititieve pianotokkels, diepe drones en mantra-achtige stemmen in de verre achtergrond. En net als je denkt dat het niet veel donkerder meer kan, barst de track open met wat op het geluid van bastrompetten lijkt, een nauwelijks hoorbare koorpartij en een terugkerende piano.
Afsluiter Essist is meteen ook het langste nummer op deze cd, bijna 15 minuten, destijds goed voor één kant van een lp. Na een korte elektronische ontploffing neemt de piano het over en weerklinkt een bezwerend eenmanskoor dat lijkt weggeplukt uit een opera van Philip Glass. Na een zestal minuten valt de compositie stil en worden ronkende drones geïntroduceerd, even later gecombineerd met ijle tonen als van een kerkorgel, op hun beurt aangevuld met een voorzichtige ruis die klinkt als brekende golfjes op het strand en die dan opzwelt tot een flinke regenbui. De laatste anderhalve minuut van de compositie is vooral stilte. Misschien niet grensverleggend, maar wel mooi. Heel erg mooi zelfs.
William LIÉNARD
21/04/2015
---