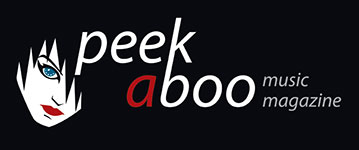 like this cd review
---
SOL
Where Suns Come to Die
Music
•
CD
Avant-garde
•
Dark Ambient
•
Experimental
[60/100]

Cold Spring
19/04/2015, William LIÉNARD
---
Where Suns Comes to Die is the thirteenth album of Sol and the second release on the band's UK label Cold Spring. The music is often characterized as doom metal, but what they do on Where Suns Come to Die is rather dark ambient immersed in doom atmospheres. The album contains four long compositions.
This Bitter Earth begins with dark drones. Thomas Bojden of Die Weisse Rose speaks the lyrics with a warm voice. The approach is similar to that of Current 93 (narration above music), although Sol uses more atmospheric sounds and nagging drones that sound like organs and machinery, interrupted with what appears to be the sound of an electric piano, harmonium, horns and violins. According to the leaflet, the lyrics are about nostalgia and the feeling that the connection with the modern world is broken. And while we hold on to the last vestiges of beauty, Where Suns Come to Die makes us aware of the fact that life is finite, and that finally we will return to the soil. That affects the mood of the album, as in I Surrender To The Soil, again with predominantly dark tones of blaring and poignant horns in the background, an andante tempo and the grave voice of Thomas Bojden, our guide during the return trip to where life ends, as a harbinger of the inevitable, maybe peace, but more likely chaos.
Hymn should sound a lot more cheerful, because that is what you expect of a composition with such a title, and Thomas Bojden certainly sounds a lot less dark against the abrasive electronic clicks and the gently humming drones: a sunrise, but also a new beginning? "I see madness in the sky, I see horses running free," Thomas Bojden informs us, accompanied by ethereal choir chants. In the sequel, he talks about "the first day of spring" and "do not let this moment pass"; so all is not lost. This is surely the best track on the album. The Grinding Wheels of Time floats along on the quiet tones of lightweight drones and a sighing harmonium. "W are dust in the grinding wheels of the time, nothing in the light of eternity", says Bojden. It is a moment of acceptance, but also of reconciliation, with the shrill tone of violins, buzzing drones and a touching harmonium. At the end there is a short excerpt of a folk song from the beginning of the 20th century. The choir fragments in the rest of the material are also based on old and popular compositions (but that is hardly noticeable).
Musically Where the Suns Come to Die is a nice album. More problematic is the narrative voice, because do you want to hear it again and again every time you play the album?
Playlist:
1. This Bitter Earth
2. I Surrender To The Soil
3. Hymn
4. The Grinding Wheels Of Time
William LIÉNARD
19/04/2015
---
Where Suns Comes to Die is het dertiende album van Sol en de tweede release van de band op het Britse label Cold Spring. De muziek wordt vaak als doom metal gekenmerkt, maar wat ze op Where Suns Come to Die doen, is eerder dark ambient, gedompeld in doomsferen. Het album bevat vier lange composities.
This Bitter Earth begint met donkere drones. Thomas Bojden van Die Weisse Rose neemt de lyrics voor z'n rekening en die draagt hij voor met een warme stem. De aanpak is verwant aan die van Current 93 (vertelling over muziek), zij het dat Sol inzet op atmosferische geluiden en drammerige drones die klinken als orgels en machines, onderbroken voor wat op het geluid van een elektrische piano lijkt, een harmonium, hoorns en violen. Volgens de bijsluiter gaan de teksten over nostalgie en het gevoel dat de band met de moderne wereld is verbroken. En terwijl we vasthouden aan de laatste restjes schoonheid, maakt Where Suns Come to Die er ons attent op dat het leven eindig is, dat we uiteindelijk naar de grond terugkeren. Dat heeft gevolgen voor de sfeer van het album, en die is zoals in I Surrender To The Soil opnieuw overwegend donker van toon, in dit geval met schetterende en schrijnende hoorns, op een andante tempo en met de grafstem van Thomas Bojden, de gids tijdens het retourtje naar daar waar het leven eindigt, als de voorbode van het onvermijdbare, misschien rust, maar wellicht eerder chaos.
Hymn zou een stuk vrolijker moeten klinken, want dat is wat je van een dergelijke titel verwacht, en Thomas Bojden klinkt in elk geval een stuk minder donker tegen een achtergrond van schurende elektronische clicks en dan voorzichtig zoemende drones: een zonsopgang, maar ook een nieuw begin? "I see madness in the sky, I see horses running free", deelt Thomas Bojden ons mee, begeleid door ijle koorgezangen. In het vervolg heeft hij het over "the first day of spring" en "don't let this moment pass"; dus alles is nog niet verloren. Dit is beslist de beste track van het album. The Grinding Wheels of Time drijft langs op de rustige tonen van vederlichte drones en een zuchtend harmonium. "We zijn stof in de malende wielen van de tijd, niets in het licht van de eeuwigheid", aldus Bojden. Het is een moment van acceptatie, een beetje donker, want zo zijn de gedachten, maar ook van verzoening, op de toon van snerpende violen, roezemoezende drones en een ontroerend harmonium. Aan het eind zit een kort fragment van een volksliedje uit het begin van de 20ste eeuw. De koorfragmentjes in de rest van het materiaal zijn eveneens ontleend aan dergelijke oude en volkse composities (al merk je daar in dit geval weinig van).
Muzikaal is Where the Suns Come to Die een mooi album. Problematischer is de vertelstem, want wil je die keer op keer opnieuw horen als je het album oplegt?
William LIÉNARD
19/04/2015
---