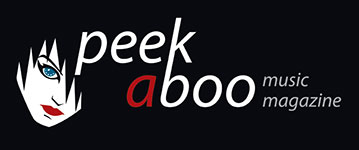 like this cd review
---
NEUGEBORENE MUZIK
Neugeborene Muzik
Music
•
CD
Electro
•
Experimental
•
Minimal
[80/100]

Enfant Terrible
19/04/2015, Wim GUILLEMYN
---
Maurice Hermes immediately started Neugeborene Nachtmuzik when his earlier project Milligram Retreat, despite a very well received debut in 2011, stopped. He refined his style and he continued working to create his own style.
Speaking of a personal style: Hermes creates music that contains dark, minimalistic compositions with elements of industrial, synthpop, noise and experimental ambient in it. With six songs he develops a personal style.
Not music for the big crowd but still easily listenable and with enough variation. His strength and perhaps weakness (depends a little of your opinion and flavour) is that every composition has an different angle or influence. It's dark and special, but not too extravagant. So it's not music made for a select bunch of happy few. When you think at the atmosphere that eg. Burial makes (in a different genre of course) then you have an idea about what you can expect on this release.
Wim GUILLEMYN
19/04/2015
---
Maurice Hermes startte meteen met Neugeborene Nachtmuzik nadat zijn vorig project Milligram Retreat, ondanks een goed ontvangen debuut in 2011, vrij vlug ophield te bestaan. Hij schaafde verder aan zijn eigen stijl en nu is er eindelijk zijn debuut.
Van eigen stijl gesproken: de muziek die Hermes hier maakt bevat duistere composities die minimalistisch aandoen met elementen uit industrial, synthpop, noise en experimental ambient. Met zes composities weet hij een geheel eigen sfeer neer te zetten. Stukken die je als luisteraar weten te boeien en te prikkelen.
De grote massa zal hij hiermee niet aanspreken, maar het is wel zo dat de zes nummers vlot beluisterbaar en voldoende variatie hebben. De sterkte en zwakte (naar gelang je mening hierover) is dat elke compositie een andere insteek of invloed heeft gekregen. Het is duister en speciaal, maar het is geen extravagante muziek dat alleen toegankelijk is voor een select arty-farty publiek. Denk bijv. aan de sfeer die Burial (maar dan in een ander genre ) in zijn composities oproept en je hebt al een klein idee vanwat je mag verwachten.
Wim GUILLEMYN
19/04/2015
---