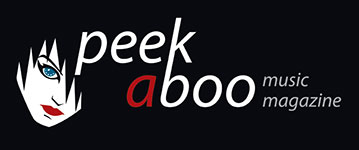 like this cd review
---
TUNNELS OF AH
Thus Avici
Music
•
CD
Drone
•
Industrial
[70/100]

Cold Spring
17/04/2015, William LIÉNARD
---
On this second album Thus Avici by Tunnels or Ah, the sound is definitely loud. At the Error of the Stars begins with rumbling drones and barely audible human voices. Halfway metallic sounds roll in and the voices sound much more to the fore. They are hardly intelligible, but that does not seem to be the intention. The band concentrates on atmosphere and that may not be immediately pleasant or entertaining. The composition passes by like a steam train (did we hear the whistle?) towards the abyss, angular and loud, with an occasional cry from nowhere, heartrending screams, a waterfall of screeching metal, throbbing percussion and dark voices, deafening thunder, rhythmic fall out.
Akeldama, Akeldama, whispers a hoarse voice, and hell erupts again with lofty pulsating drones, distorted voices in the mix and mantra-like men choirs. Metallic drones go crescendo and end in chaos: distorted, disorganized, noisy and turbulent. Industrial noise in top form. Locusts have Broken begins as a cacophony of noise, drums, drones and distorted human voices, with a whooshing high tone, a choir that takes shape and a multitude of little sounds, a whispering narrator and abrasive drones, the sound of giant hammers on metal, a screeching steam whistle and ominous lyrics: the soundtrack for a hallucination.
Saint Peter Ha-Satana gets high-pitched drones with distorted voices and a vocal flageolet, while The Perpetual Holocaust offers dark drones and in the background the sound of a party or a fairground, slowly fanning out into a new drone. Short electronic clicks are overwhelmed by a murmuring male voice, and again it is unimportant what is said or how it sounds. Drones sounding like church bells, voices sounding busy as a choir of many people on a limited place (!) and then again clock-like drones and an endless loop. We are his Burning Ones begins dark and dangerous with metallic echoes and thunder, hurried voices, tidal waves of copper drones and yellowish organs, glowing red in a hell of fire and noise, the prelude to a tsunami of chaos and turmoil.
Playlist:
1. At The Error Of The Stars
2. Akeldama
3. Locusts Have Broken
4. Saint Peter Ha-Satana
5. The Perpetual Holocaust
6. We Are His Burning Ones
William LIÉNARD
17/04/2015
---
Op dit tweede album Thus Avici kiest Tunnels of Ah resoluut voor een hard geluid. At the Error of the Stars begint met roffelende drones en nauwelijks hoorbare menselijke stemmen. Halfweg rollen metaalachtige geluiden naar binnen en klinken de stemmen veel meer op de voorgrond, maar verstaanbaar zijn ze niet of nauwelijks, en dat lijkt ook niet de bedoeling te zijn. Hier wordt ingezet op sfeer en die hoeft niet meteen gezellig of onderhoudend te zijn. De compositie dondert onderwijl voort als een stoomtrein (horen we daar de stoomfluit?) richting afrond, hoekig en luid, met af een toe een schreeuw uit het niets, hartverscheurend gekrijs, een waterval van snerpend metaal, ronkende percussie en duistere stemmen, oorverdovend gedonder, ritmische fall out.
"Akeldama, Akeldama", fluistert een schorre stem, waarop de hel opnieuw losbarst met hooggestemde pulserende drones en vervormde stemmen in de mix, mantra-achtige mannenkoortjes en metaalachtige drones die crescendo gaan en eindigen in chaos: distorted, ontregeld, lawaaierig en turbulent. Industrial in topvorm. Locusts have Broken begint als een kakofonie van ruis, geroffel, drones en vervormde menselijke stemmen, met af een toe een voorbij zoevende hoge toon, een koortje dat vorm krijgt en een veelheid van bijgeluidjes, een fluisterende verteller en schurende drones, het geluid van gigantische hamers op metaal, gierende stoomfluiten en onheilspellende lyrics: de soundtrack voor een hallucinatie.

Saint Peter Ha-Satana krijgt hooggestemde drones met wauwelende en vervormde stemmen als vocale flageolet, terwijl The Perpetual Holocaust donkere drones serveert met in de achtergrond het geluid van een feestje of een kermis dat langzaam uitwaaiert tot een nieuwe drone. Korte elektronische clicks worden overspoeld door een fezelende mannenstem, en het is opnieuw onbelangrijk wat er wordt gezegd dan wel hoe het klinkt. Drones worden kerkklokken, stemmen worden drukke koren als van heel veel mensen op een beperkte plaats en dan opnieuw klokachtige drones en een eindeloze loop. We are his Burning Ones begint donker en gevaarlijk met metaalachtige echo's en gedonder, jachtige stemmen, vloedgolven van koperkleurige drones en geelachtige orgels, rood opgloeiend in een hel van vuur en lawaai, het voorspel van een tsunami van chaos en beroering.
William LIÉNARD
17/04/2015
---