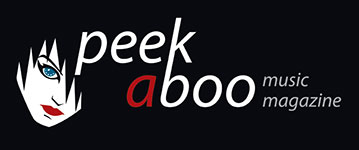 like this digital review
---
FATAL TURN
Fatal Turn (demo)
Music
•
Digital
Metal
•
Prog Rock
[80/100]

Self-released
16/04/2015, Wim GUILLEMYN
---
Guilliame Vanrijckegem (guitarist by Scutigera) has released a demo in collaboration with drumplayer Michael Stevens for his schoolwork @ the MuDa campus of arts. Youl hear a demo that probably will be re-recorded later. With a little chance even released as an EP.
What do we hear on this demo? Atmospheric progrock/metal that is mainly guitarminded with the addition of some synths and drums by Michael Stevens. Now and then there are some small singing parts. In total there are six pieces of music on the demo. The first 5 pieces are well build up and they show us the talent of this young lad. The last part mainly consists of short pieces and some vague ideas. Some nice ideas, but too short to review.
I wouldn't have added the last piece as it gives a too fragmented impression. But I must say that I hear quality on this demo, melodies and craftmanship. That' s nice enough for such a young artist.
https://fatalturn.bandcamp.com/track/fatal-turn-demo
Wim GUILLEMYN
16/04/2015
---
Guilliame Vanrijckegem (gitarist van Scutigera) brengt samen met drummer Michael Stevens een demo uit in het kader van zijn GIP aan de MuDa-kunstencampus. Wellicht wordt de demo later opnieuw opgenomen en het is niet onmogelijk dat hij op een EP verschijnt.
Wat krijg je te horen? Sfeervolle progrock/metal. Hoofdzakelijk gitaargericht, met enkele keys erbij en wat spaarzame zang. In totaal 6 stukken muziek waarvan het laatste deel hoofdzakelijk vage schetsen en onuitgewerkte ideeën bevat. De eerste vijf nummers zijn goed uitgewerkt en tonen hoe degelijk de schrijf- en speelkwaliteiten van deze jongeman zijn. De laatste vijf minuten van deze demo bevatten veel korte stukjes met enkele leuke ideeën, maar ze zijn wat aan de korte kant om er echt veel over te kunnen zeggen.
Ik denk dat de songs op zich genoeg indruk maken, maar de korte stukjes had ik er persoonlijk niet bijgezet. Z maken een wat versnipperde indruk. Maar ik hoor hier kwaliteit, melodie en beheersing.
https://fatalturn.bandcamp.com/track/fatal-turn-demo
Wim GUILLEMYN
16/04/2015
---