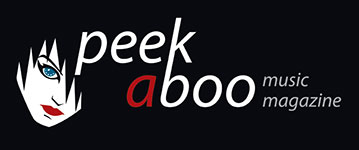 like this cd review
---
FORMALIN
Supercluster
Music
•
CD
Electro
[95/100]

Out Of Line
15/04/2015, Britta Tabrit
---
The year is 2015, the city Berlin, Germany.
Two Berlin guys called Tominous und Gabor, blast a visionary rocket from planet Earth into orbit to explore something new. What is it that we will discover?
It's called a "Supercluster", the largest known structure of the cosmos so far. "Supercluster" is Formalin's third album and to anticipate the result, this album is poles apart from the established Dark Electro galaxy. Another dimension maybe. Future awaits us!
I have to admit that until now I haven't attached value to the band. Not because I heard something negative, more because I never came in touch with their music. In fact, I'm glad that changed.
"Supercluster" comes as a deluxe version (Digi2CD) with totally 17 tracks. So let's have a closer look at this galactic creation.
"Operation Haven Sky" introduces you to this future-orientated travel through time. This instrumentally implemented opener gives you the first glimpse of what is waiting for you. You are allowed to enter the vacuum now, make yourself feel comfortable. And off we go!
Without respite "We are the future" hits you. Sounding a bit retro, your trip has just begun. The word "retro" has no negative connotations though. It feels like Depeche Mode's Milky Way absorbes futuristic particles.
And it happens quicker as you think and you are "Above the sun". This burning star (of course, technically it's not burning) is the gate to Tomorrow-Land that is waiting for us. This tracks is brisk and really a treat for your ears!
"Wipe it out" beams us to the next dimension. It's always a balancing act to compare a band with another one. But this song reminds me of the "Daft Punk" era in the 1990s. I really admired the French project back in the days, so I found myself happy listening to this tune!
Looking for "Salvation"? In need of a break? No way! With "Salvation" Formalin makes a big step forward. Break-beats and the ever-present feeling of weightlessness help you to float in the air like a vessel. Calm but determined the journey continues.
As the idea of an infinite universe frightens many people because our minds can't imagine something that is infinite, the next song, "Fear as a weapon", builds up tension and increases a certain discomfort here. Spacey sound elements and emotionally charged lyrics illustrate the apparent danger of the attempt to escape our world.
"Neomania" welcomes you to the time of reformation. The word "Neomania" describes the constant search for something new. The track is refreshing. Thrilling. Really great arranged.
It feels like the climax of this album. If there is anything like that at all, because the next song "If the stars were dead" doesn't give you a real chance to enjoy the feeling of having left behind the "old world". Enter the new world and don't look back. Don't waste your time with the dead things. Accept the challenge called Future!
"Ignition" and we enter the future with this interphase. The rocket humming, we are watching the "Moon".
Formalin brilliantly transforms every single stop into an aesthetic pleasure.
Finally we arrive at what is called "Supercluster", cloud monsters, a billion stars collide, never to be seen again.
Far away from home (mentally), this is my favorite track. Not only because it's the one that gave the album its name. Also because it's beautific, beautiful and terrific at the same time. Stomping beats and a voice somewhere out there, sometimes fading, sometimes growing louder. Really a wonderful way to make the idea of travelling through time and space become more realistic than ever before.
And what is more important than love when you are far away from home? The lyrics of "Virtual love supply" say: "that's so human". And actually it is. Distorted voices and a focus on the vocals are a clear statement that being alone in a cold world whatsoever isn't really worthwhile.
"The universe inside" blares and unmercifully wrests you from the latest idea of love. There is more inside. Inside what? Inside all of us, I guess.
With the track "Alien Lover" we have reached the second CD named "Supervoid". Android heartbeats and a droning instumentalization drag us into something abstract. Somehow for me it remains hard to find a way to this topic - maybe a lack of imaginative power? Maybe uncertainty.
"Alive" is easier to catch. Faster and fluent, the track relieves me from the cerebral alien jam inside my head.
Back inside the "Rocket": it's getting a bit more club-compatible again. A mix of 80s disco sounds, future fragments and a coarse voice. A nice and "down-to-earth" spacewalk! Outrageaous!
The last track on Formalin's masterpiece , "Postcards from beyond" is what we call "Bremsrakete" in German, a retro rocket. The adventurous journey to the edge of our universe and also our imagination is over for now. Formalin releases you into your every-day world – a world lame and useless. But it seems the mission hasn't been completed yet.
Carry on the torch of the dream of being free, at least within your mind! And if you succeed in doing this, write postcards from beyond and tell your friends to attempt the possible!
Curious? Interested in drifting off to something extraterrestrial?
Get more information on FB: https://www.facebook.com/formalin.music?fref=ts
Britta Tabrit
15/04/2015
---