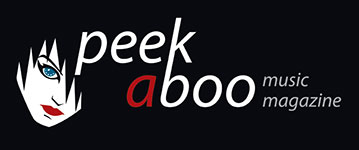 like this cd review
---
KINGCROW
Eidos
Music
•
CD
Metal
•
Prog Rock
[90/100]

Sensory Records
09/07/2015, Wim GUILLEMYN
---
This Italian Prog-rock band originally began in 1996 under the name Earth Shaker. A poem of Edgar Allen Poe (The Raven) inspired them to to change the name into Kingcrow. Since 2001 they release almost a new album every three years, recorded in their own studio. Since 2013 they have a deal with Sensory Records.
The new album is a tip for lovers of progressive rock and metal, as it's all very entertaining with beautiful and surprising pieces without sounding too artificial. Listen for example to the opener The Moth that begins with a grunge guitar and then develops to a more prog rock style. There's a surprising break with a flamenco guitar. This is also the case for the other songs: original approaches, solos that are not too long and good melodies.
This is a brilliant piece of work that deserves the attention. Take a look at the beautiful artwork and the nicely designed website of the band. (http://www.kingcrow.it/band.asp).
Wim GUILLEMYN
09/07/2015
---
Deze Italiaanse progrockband begon oorspronkelijk in 1996 als Earth Shaker. De naam werd redelijk snel veranderd in hun huidige naam Kingcrow. De inspiratie kwam uit The Raven van Edgar Allen Poe. Ongeveer om de drie jaar brengen ze een album uit, dat ze in hun eigen studio opnemen. Sinds 2013 zitten ze bij Sensory Records.
Het nieuwe album is, ten minste voor wie van progressieve metal houdt, heel onderhoudend en goed in elkaar gestoken, met mooie, verrassende stukjes die niet té gekunsteld klinken. Luister bijv. eens naar de opener The Moth: begint met een grunge-gitaar en evolueert naar progrock. Het nummer bevat een leuke melodie in de vocals en heeft mooie breaks in de drums. Een leuke intermezzo met een flamenco-klinkende gitaar. Er komt nog een tussenstukje waarin de flamencogitaar door gezang wordt vervangen. Heel origineel en goed gedaan. Dat geldt tevens voor de andere nummers: originele invalshoeken, nergens te lange solo's en goede melodieën.
Dit is een topwerkje dat zeker de nodige aandacht verdient. Bekijk ook het knappe artwork en de mooi verzorgde website van de band (http://www.kingcrow.it/band.asp).
Wim GUILLEMYN
09/07/2015
---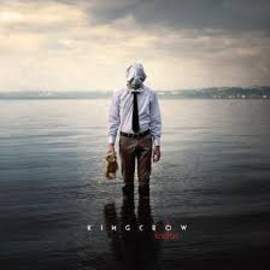 ---