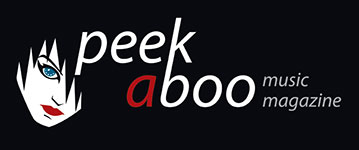 like this cd review
---
THE MEMBRANES
Dark Matter Dark Energy
Music
•
CD
Post Punk
[90/100]

Cherry Red Records
08/07/2015, Wim GUILLEMYN
---
This UK post-punk band was formed in the late 70's and immediately became the favorite of John Peel and critics. Their noisy music was important for bands like Mercury Rev, Sonic Youth, Godflesh, My Bloody Valentine…
After 25 years of silence they are back, mainly because they were asked by My Bloody Valentine to join them at the ATP Festival. Now, they even released a new album with 14 songs. Sometimes you have to be careful with resurrections like these, because 25 years is after all a long time.
But you can't hear that on this album!, as it sounds strong and feels like a good dose of adrenaline! A real shame, we had to wait so long. 'Do the Supernova' for example is a top song with nice drums, some synths and inspired vocals. 'Hail To The Lovers' has the rock 'n roll attitude of Les Negress Vertes. The intro of '5776-the breathing' has almost the same intro as 'Tabazan' by Killing Joke. The song continues with a distorted voice and some synths. A track that rather feels like an interlude. 'Dark Energy' is again a nice post punk song. And so they give us 14 fantastic songs. Long live The Membranes!
Wim GUILLEMYN
08/07/2015
---
Deze Engelse postpunkband is in de late jaren zeventig opgericht. John Peel en de muziekpers waren laaiend enthousiast over hun lawaaierig werk. Een band die tevens van belang was voor namen als Mercury Rev, Sonic Youth, Godflesh, My Bloody Valentine…
Na 25 jaar stilte kwamen ze weer samen (o.a. op vraag van My Bloody Valentine om op het ATP-festival te spelen) en nu komt er een nieuw album uit met daarop maar liefst 14 nummers. Soms moet je zo'n heropstanding met het nodige scepticisme bekijken, want na 25 jaar kan het wel eens tegenvallen…
Maar niet in dit geval! Het album klinkt potig en wekt adrenaline op! Jammer dat we hierop zolang hebben moeten wachten. 'Do the Supernova' is bijv. een kei van een song: tegendraads, maar met een meezingbaar refrein, leuk drumwerk, synths waar nodig, geïnspireerde zang… 'Hail To The Lovers' heeft het rock 'n roll-gehalte van bands zoals bijv. Les Negress Vertes. '5776-the breathing' klinkt in de intro een beetje als het gehijg dat je ook op 'Tabazan' van Killing Joke kon horen. Het nummer gaat door met een vervormde stem en synths en dat eerder als een overgangsstukje moet worden gezien. 'Dark Energy' is opnieuw een leuke postpunksong die eerder traag lijkt, maar toch de nodige weerhaakjes bevat.
En zo smeren ze hier 14 fantastische songs over dit album uit. Leve The Membranes!
Wim GUILLEMYN
08/07/2015
---
---