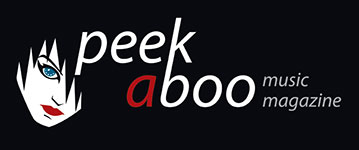 like this article review
---
LUC VAN ACKER
Ten albums that changed my life!
Article
07/07/2015, Didier BECU
---
This time it's Luc Van Acker who is telling us which records made the biggest impact on his life!
Luc: These Albums have influenced my life, but not directly the music I've composed over the years as I think they should be left alone and not be copied or anything else. Albums of bands like Talking Heads (Fear of Music) and Captain Beefheart, The Birthday Party, PIL, Killing Joke, Fad Gadget, Cabaret Voltaire have had a more direct influence on my music. But as a music fan, I like the following albums because I had to buy several copies to keep listening on a 24/24 hour rate.
1 Olias of Sunhillow - Jon Anderson
OK, it's Prog Rock (I'm friendly, but no hippy! ), but it is so organic and probably the best music I have ever listened to.
2 Exposure - Robert Fripp
It includes contributions from all my heroes, but Fripp's production is so ahead of it's time (sampling) … Classic stuff.
3 Before & After Science - Brian Eno
Brian Eno is the justification of why I play music … he is a TOP producer, but I especially like his singing on this album.
4 Baubourg - Vangelis
I'm probably the only person on the planet who loves this album IN A BIG WAY! and do not think it is a joke.
5 Chords - Synergy (Larry Fast)
Larry Fast's orchestral synth playing is so great and the rhythmic programming is amazing.

6 Systems Of Romance - Ultravox
John Fox and Conny Plank at the top of their game, Electro Guitar Rock.
7 Natural Elements - Shakti
John Mc Laughlin simply is the best guitar player …such expression. I love a good Curry.
8 Provisionally Entitled The Singing Fish - Colin Newman
This album is so good, but you have to let it grow on you. Post punk at its best.
9 Brilliant trees - David Sylvian
I'm a Japan fan. So, when Sylvian went solo, I expected only the best and got the best (laughs).
10 The Future Now - Peter Hammill
Van Der Graaf Generator was the first band I saw on TV and Hammill is GOD, what else do you want to know?
Didier BECU
07/07/2015
---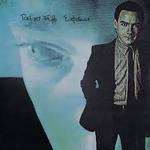 ---