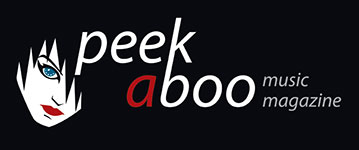 like this album classics review

---
LUC VAN ACKER
The Ship
Music
•
Album Classics
Noise
•
Post Punk
[88/100]

EMI
04/11/2015, Didier BECU
---
Does someone buy a record after reading a review? Maybe, maybe not, but who knows he rediscovers a certain disc, and that is great! Possibly you will take The Ship out of your collection after reading this, or just run to the nearest record store to add this classic to your collection, because this third album of Luc Van Acker is still easily available (at least on CD).

It was the record that Luc Van Acker made after Taking Snapshots and Zas Buddhist, the record that would turn him into an international underground star, even though he had to wear a sailor suit (which was made by Anna Domino).

The Ship was a hit and that's not such a logic affair, as after all the music is rather inaccessible. But the record sold pretty well, but it was also the end of the solo career of Luc Van Acker. After a phone call from Al Jourgensen in the Brussels pub DNA, the musician decided to travel to America and to be part of the Revolting Cocks. The rest is history, as they say, just as this great record, that sounds as fresh as when it was originally released in 1984.

The title track is one of the most powerful songs that is ever released in Belgium and those who saw Van Acker at work then, know exactly what we mean. Belgian music always had something with African rhythms, from Luna Twist to Allez Allez, and Luc Van Acker also has such a song: Rain.

Zanna is of course the hit of the record. It may be a contradiction, but the song was sung by Anna Domino and of all his songs it sounded the least like Luc Van Acker, but it became his biggest hit.

Heart And Soul is funk punk (or something like that) with the guitar of David Rhodes, who played with Peter Gabriel since 1980. Wild And Angry was like a primal scream, a song with an unsustainable energy. Keep Talking has a high Talking Heads content, due to the percussion of Jean-Marie Aerts.

On the punky Wild Life, you hear the violin of Tuxedomoon member Blaine L. Reininger, just like on Climbing The Mountain. Luc met Reininger met when he produced Anna Domino's mini-lp East/West. Everyone has a favorite song on this classic, for me it is The Fear In My Heart, a synth song that grabs you by the throat and never lets you go. Jump And Shout is probably the song someone composes when he is influenced by Fear Of Music.
We already said it, The Ship is a classic. And now up to the record store or (at least we hope it for you!) start searching in your record collection.
Didier BECU
04/11/2015
---
Soms vraagt een mens zich af (ja, sorry) of iemand een plaat koopt na het lezen van een recensie. Misschien niet, misschien wel, maar wie weet herontdekt hij een plaat, en dat is toch ook heel wat! Mogelijkerwijs haal je The Ship terug uit de kast, of ren je naar de dichtstbijzijnde platenboer om deze klassieker aan je collectie toe te voegen, want deze derde plaat van Luc Van Acker is nog steeds vlot verkrijgbaar (ten minste op cd toch).
Het was de plaat waarmee Luc Van Acker, na het uitbrengen van Taking Snapshots en Zas Buddhist, internationaal bekend werd, ook al moest hij daarvoor een matrozenpakje (dat trouwens aan elkaar werd genaaid door Anna Domino) dragen.
The Ship werd, gelet op de vrij ontoegankelijke muziek die erop stond, een vrij grote hit, maar het was bizar genoeg ook het einde van de solocarrière van Luc Van Acker. Na een telefoontje van Al Jourgensen in de Brusselse DNA, besloot de muzikant om pardoes naar Amerika te trekken en deel uit te maken van de Revolting Cocks. De rest is geschiedenis, net als deze schitterende plaat, die vandaag nog even fris klinkt als toen ze oorspronkelijk in 1984 werd uitgebracht.
De titeltrack is één van de krachtigste nummers die ooit in België is uitgebracht en wie hem destijds aan het werk zag, weet exact wat we daarmee bedoelen. Belgische muziek heeft altijd iets gehad met Afrikaanse ritmes, van Luna Twist tot Allez Allez, en ook Luc Van Acker heeft zo'n nummer: Rain.

Zanna is natuurlijk de hit van de plaat. Het is misschien een contradictie, maar het nummer dat werd ingezongen door Anna Domino, klonk het minste als een Luc Van Acker-lied; het werd zijn grootste hit. Heart And Soul is funkpunk (of zoiets), met gitaarwerk van David Rhodes, die sinds 1980 een vaste stek bij Peter Gabriel heeft veroverd. Wild And Angry klonk als een oerkreet, een nummer met een onhoudbare energie. Keep Talking heeft dankzij de percussie van Jean-Marie Aerts een hoog Talking Heads-gehalte.

Op het punky Wild Life kan je de viool van Tuxedomoon-man Blaine L. Reininger horen, net als op Climbing The Mountain, die Luc leerde kennen toen hij de productie van Anna Domino's mini-lp East/West deed. Iedereen zal wel een lievelingsnummer op deze klassieker hebben, voor mij is dat The Fear In My Heart, een ingetogen synthnummer dat je onverbiddelijk bij de keel grijpt en je nadien nooit meer loslaat. Jump And Shout is wellicht het nummer dat men componeert als de jeugdjaren door Fear Of Music zijn beïnvloedt.
We zegden het al, The Ship is een klassieker. Nu naar de platenboer of (we hopen het voor jou!) naar de kast.
Didier BECU
04/11/2015
---